About us
What we do, who we are and how we're fighting for every childhood
---
We're the leading children's charity fighting to end child abuse in the UK and Channel Islands. We help children who have been abused to rebuild their lives, protect those at risk, and find the best ways of preventing abuse from ever happening.
We're preventing abuse
We work with families when they're going through difficult times – like battling addiction or overcoming mental health problems. We offer all kinds of support – from helping new parents care for their baby to giving professionals the tools they need to assess neglect.
We're visiting primary schools and helping children understand what abuse is and giving them the confidence to speak out and seek help if they ever need it.
We're helping parents keep their children safe through campaigns like the Underwear Rule and Share Aware.
We're working in every community in the UK and Channel Islands - including yours.
We're protecting children
Every 10 minutes someone contacts the NSPCC helpline.
Our counsellors are there 24 hours a day, to help parents, professionals and anyone worried about a child in the UK. We will listen to your concerns, offer advice and support and can take action on your behalf if a child is in danger.
Every 25 seconds a child calls ChildLine.
Our volunteers have conversations that mean we can protect children in abusive situations by getting them the help they need, when they need it most.
NSPCC helpline and ChildLine
Through the NSPCC helpline and ChildLine, we offer help, advice and support to thousands of adults, children and families.
Read about our helplines
ChildLine
ChildLine is our free, confidential helpline for children and young people. Whenever children need us, ChildLine is there for them – by phone, email or live chat.
Contact ChildLine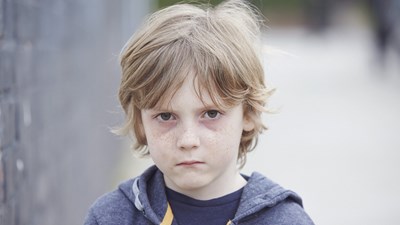 Worried about a child?
Contact our trained helpline counsellors for 24/7 help, advice and support.
Text: 88858
Report a concern
We're transforming children's lives
If a law needs to change, or if more needs to be done to protect children, we demand it. The fact we're independent – relying on our supporters to fund our work – means we can push for change when others can't.
Since 1884, we've made headlines but – more importantly – we've made a difference.
Our campaigns
Our campaigns help keep children safe and make sure their voices are always heard by those in power.
Our campaigns
What we stand for
We're standing up for children, demanding that laws change and action is taken to better protect them.
Find out more
Order in Court
We're campaigning for vital changes to make our justice system fair, age appropriate, and fit for children.
Read Order in Court campaign updates
We're learning about what works
We have to do everything we can to understand child abuse. So that means finding answers to difficult questions. Like what makes child abuse more likely to happen? Learning about what works in the fight against child abuse and neglect is central to what we do.
Impact and evidence
Find out how we evaluate and research the impact we're making in protecting children, get tips and tools for researchers and access resources.
Our impact and evidence
Research and resources
Read our latest research, leaflets, guidance and evaluations that share what we've learned from our services for children and families.
Find research and resources
Information Service
Our Information Service provides quick and easy access to the latest child protection research, policy and practice. 
Find out more about our Information Service
Donate now
Help us fight for every childhood by making a donation today. Your gift will help us be there, whenever a child needs us.
Donate