We're sorry for the hurt that has been caused by recent events with Munroe Bergdorf. We're here for every child, including the LGBTQ+ community, who can contact Childline any time.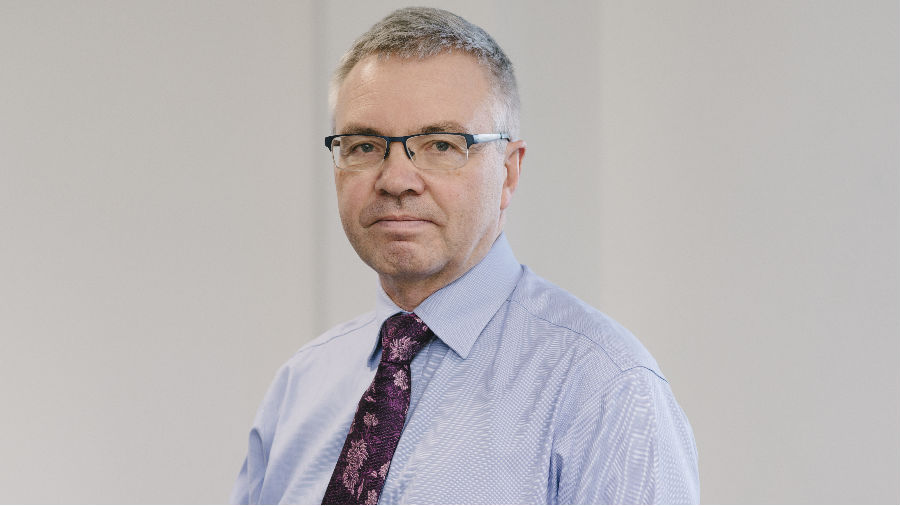 Dear all
I have received very significant feedback from our staff and volunteers since the decision was made on Friday to end the charity's association with Munroe Bergdorf. The Board of Trustees were clear that if at all possible we should speak to Munroe Bergdorf before an announcement was made. Unfortunately, we tried but failed to make direct contact with her. The NSPCC announcement should have been delayed.
The comment has been considered, passionate and clearly delivered in the best interests of the children that we are all here to support. I am genuine when I say that we have appreciated the time and thought that has been invested in making clear people's feelings on this matter.
There are very clear themes running through the communication that we have received that I will seek to address here:
1. Does the NSPCC support trans rights and consider itself an organisation committed to being an ally to the trans community?
Yes we do.
Our decision to run the LGBTQ+ campaign followed Childline handling over 6,000 contacts from children with concerns about their sexuality or gender in the last year. Further, the Childline website saw nearly double the number of searches, year on year, relating to concerns about sexuality and gender. We wanted to show our commitment and relevance as a trusted source of support for children and young people with these concerns by running a three-month campaign; a campaign to which Munroe, as well as others, were invited to contribute.
In addition, as an organisation we are committed to creating an internal culture and working and volunteering environment in which all our people feel included, equal, respected and valued. This is regardless of their ethnicity, creed, sexual orientation, age, religion, marital status or gender identity.
2. On what basis was the decision taken to cut ties with Munroe Bergdorf?
I want to acknowledge first and foremost that we shouldn't have cut ties with Munroe Bergdorf in the way we did. We should have been more thoughtful and caring about how we managed our relationship with her at the outset as we were the ones who had reached out to her and brought her into the Childline family in the first place.
We have let Munroe down in not supporting her through a process with us and in ending the relationship abruptly. It was our decision not hers and she deserved better from us. We know that we need to review our processes and decision making in relation to how we engage and employ ambassadors, advocates and campaigners in our work.
The Board of Trustees and EB want to be totally clear that the reason we stopped working with Munroe has nothing to do with the fact that she is transgender.
The driving force of the decision the Board took was concern around the lack of process that our organisation used when deciding to work with Munroe. This is not Munroe's doing but is much more a failure of our systems and processes than anything Munroe has done while engaged with us, and something we have to learn from.
When appointing an ambassador we are required to consider whether the relationship supports our ability to safeguard children and be influential in safeguarding children. The board decided an ongoing relationship with Munroe was inappropriate because of her statements on the public record, which we felt would mean that she was in breach of our own risk assessments and undermine what we are here to do. These statements are specific to safeguarding and equality.
Whilst it has become very clear to the Board that our processes in establishing a relationship with Munroe were inadequate, no one doubts that those who initiated contact with her were acting with the best of intentions and the error is in our process and not with individuals.
I have spoken with Munroe today about the situation and have offered a full, frank and unreserved apology. We will be making this apology public later today. I agreed with her that we condemn all transphobic bullying, harassment and abuse.
3. Who was consulted and how was this decision made?
The decision was made by the NSPCC's Board of Trustees, and is understood and accepted by the Executive Board.
Over the last few days we have listened to and spoken with Pride in NSPCC Colleagues and Children (PINCC) our staff, volunteers, and members of the LGBTQ+ community, and we acknowledge that this process was poorly handled. We feel that once the decision had been made, we acted abruptly and should have consulted on the decision and its implication more widely; not least with Munroe herself. We are talking with PINCC and our other equalities groups about what we can learn from this for the future.
4. What communication was given to Munroe about the decision to dismiss her?
Unfortunately, we didn't manage to speak directly to Munroe on Friday.  However, Munroe's publicist was sent a draft of our intended statement, and following feedback received, we incorporated some of the publicist's comments into the final statement we published on Friday evening.
5. Will the NSPCC and Childline issue a full apology to Munroe and the wider LGBTQ+ community?
I have now spoken to Munroe directly and offered our apology. We did not intend to cause distress to her or by implication the wider LGBTQ+ community and we deeply regret the impact our decision and its implementation has had on Munroe and the LGBTQ+ community. Working with PINCC, we will endeavour to prepare a way forward to acknowledge the hurt or offence caused to our staff, volunteers and the wider LGBTQ+ community and to rebuild trust that we are an organisation that is here to support all children.
6. What steps will be taken to repair the damage that has been done, both to our relationships in these communities, as well as our capacity to fulfil our roles as changemakers for children?
We will be seeking to work with PINCC over the coming days to help us understand how best to repair the damage we have created in our relationships with the LGBTQ+ community. We are committed to being a charity that is available to all children who require our support, on any topic at all, and it is vital that we have the confidence of all those who seek us for help.
7. What learnings are being taken forward as a result of this incident?
The Board of Trustees has commissioned an immediate and thorough review of our process for establishing a relationship with supporters of all kinds, and our management of these relationships. This examination will be rigorous and consult across the organisation, and will report back the findings and recommendations to our staff and volunteers when we have concluded the process. This work is commissioned by trustees and will report to the Nominations and Governance Committee.
We clearly should have been more considerate and respectful in clarifying our relationship with Munroe, and in how we ended our association with her on our recent campaign.
We recognise that we have not provided our staff with the appropriate processes to assist them in taking decisions on opening new relationships with people who can help us to reach young people. I want to be clear that no blame for this matter lies with the teams who have been working with Munroe. We understand fully that our staff have worked with the best possible motivations for providing support to children.
We fully understand and expect that not all of you will agree with the decision that has been taken. I hope however, that you can accept that it has been made with the intention to ensure we are best equipped to support all children.
Best wishes,
Peter
NSPCC Chief Executive