While online abuse crimes have surged by 78% over the last four years, new Government plans to regulate social media through the Online Safety Bill fall significantly short of tackling this issue.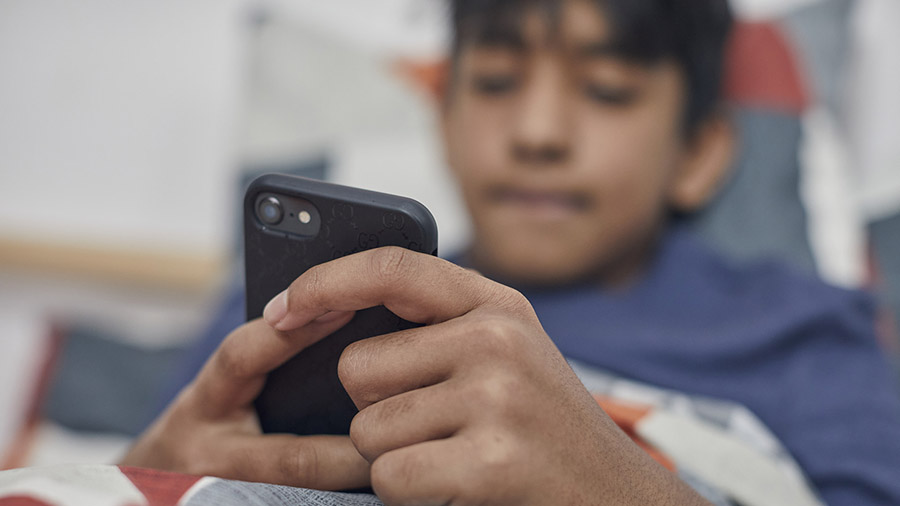 As politicians begin to scrutinise the draft Online Safety Bill, we're calling on our supporters to write to the Culture Secretary, Oliver Dowden, to prioritise children.
A new analysis of police reports shows children being sexually abused online has grown by three-quarters in four years. This worrying growth of online child abuse shows an urgent need to protect children.
We found in England, Wales, Northern Ireland and the Channel Islands that:
there were 9,742 online child sexual offences recorded by 41 police forces last year

recorded crimes increased by three quarters in the last four years from 5,458 in 2016/17 to 9,736 in 2020/21 when comparing data from the 39 forces who were able to provide data for both time periods
this is a count of offences such as sexual assault, rape or sexual communication with a child where any element of the offence was committed online1.
Our latest assessment of the Government's proposals for the Online Safety Bill has found a number of significant weaknesses in its plans to protect children from preventable abuse online.
Last year, we set out six tests that the Online Safety Bill must meet, along with a series of indicators for whether the regulations are likely to be effective. However, we've found the draft Bill meets nine of the 27 indicators, and a further 10 remain largely or completely unmet.
Without addressing these serious issues, the Government risks failing to make the online world safe for children.