Get into the festive spirit at our Merry Little Christmas concert

Join us on Thursday 9th December either in-person at Holy Trinity Church, Sloane Square or online! For the first time ever you will be able to choose between joining the festivities in-person or from the comfort of your own home.
This year's concert is sure to be as magical as ever with traditional carols, children's choirs and celebrity readers joining us to get into the Christmas spirit, all whilst raising money for Childline. Help us be here for every child.
Silent auction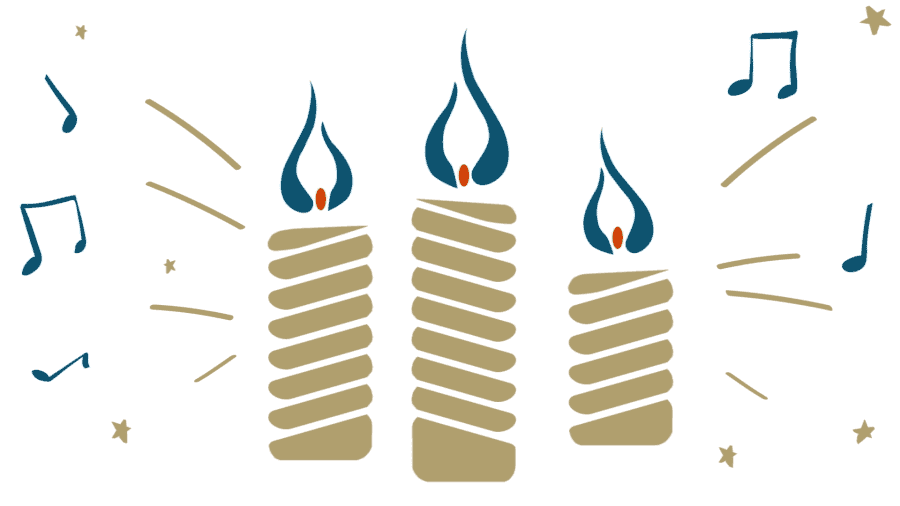 You can also support Merry Little Christmas 2021 by taking part in our silent auction and getting a head start on your Christmas shopping, all while raising vital funds for Childline.
Sponsors & Partners
Thank you to our Headline Sponsor
This year, we are proud to be supported by Good Housekeeping as our media partner.
For more information on how your company can be involved, please email: Louisa.Jones@NSPCC.org.uk
Book your tickets
In-person VIP tickets: £110 per person
In-person tickets: £40 per person
Child tickets: £20 per person (under 16)
Online tickets: £20 per household
Sponsorship and other opportunities
We offer sponsorship packages, the chance to feature your brand at the event through prize donations on the night, and gift in kind opportunities such as support with printing or producing event materials.



Get in touch
A charity event that makes a difference
Childline's Merry Little Christmas Concert 2019 was sponsored by Cadogan Estates and supported by Good Housekeeping as media partner. The event raised an incredible £37,000 towards our Childline service and it was attended by 450 guests. The attendees enjoyed a number of festive readings and performances from famous faces including actress Alison Steadman OBE and renowned art dealer Philip Mould OBE.
The event was also hosted by Childline founder Dame Esther Rantzen DBE and featured performances from Irish classical soprano Margaret Keys, and critically acclaimed singer and songwriter Lucy Mason.
"I want to thank Childline for saving my life. If you hadn't have called me an ambulance I don't know what would have happened. I'm out of hospital now and feeling fine."
A Childline user
If you're unable to attend the event this year but would still like to support our Childline service please consider making a donation to help us be here for children.
Headline sponsor