Thank you
---
Thank you for signing up to Get Your Sparkle On. You'll be receiving more information on how to get glitzy very soon!
Get your Sparkle On jumper
Our 'Sparkle On' Christmas jumper has been designed by Samantha Faiers especially for NSPCC's Get Your Sparkle On Christmas campaign.
Buy the jumper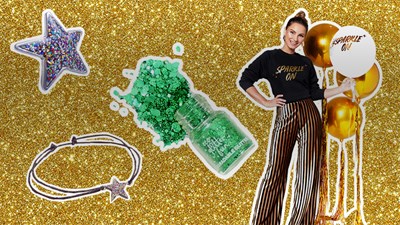 Get Sparkling!
We've created a glittering selection of sparkling items on our shop so you can Get Your Sparkle on in style!
Visit the shop
Get a Letter from Santa
Add a little magic to your family's Christmas with a Letter from Santa. The workshop is open - create a personalised letter today!
Create your letter