Flaw in the Law
Government must trigger change to make an adult sending sexual messages to a child illegal
---
The UK has some crazy and weird laws. It's illegal to:
wear a suit of armour in Parliament
carry a plank along a pavement
handle a salmon in suspicious circumstances
Yet, incredibly, until recently it wasn't always illegal for an adult to send a sexual message to a child.
Thanks to your help in 2014, Government listened to our petition and promised that the gap in the law would be closed. However despite being given the go-ahead, it's still waiting to be enforced.
This vital change in the law will improve police's tactics for dealing with online abuse and grooming of children and help prevent child sexual abuse. Every day it's not triggered is another day that children are at risk.
We'll be putting pressure on Government to finally put the law into effect.
Read NSPCC's CEO Peter Wanless' opinion piece in The Independent to find out more
The story so far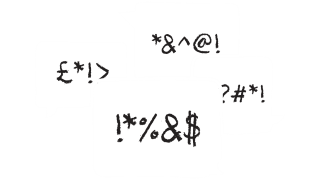 In October 2014, the NSPCC launched Flaw in the Law, a campaign to call for a clear new offence that would make it always illegal for an adult to send a child a sexual message.
When we launched the campaign, over 80% of people said this should be illegal, while 3 out of 4 adults thought it already was (YouGov, October 2014).
Over 50,000 of you signed a petition and wrote to the Minister for Online Child Protection calling for a new law.
And thanks to this, the Government listened.
At a major global summit in December 2014 about online safety, the Prime Minister announced that the UK would introduce such a law.
The law was passed as part of the Serious Crime Act (2015). It is now formally a criminal offence for an adult to send a sexual message to a child.
We wouldn't have been able to change the law if it wasn't for you – so we're truly thankful.
"He'd arranged to meet the girls out of school on the Monday and take them off with him."
Read Leslie's story
What children tell Childline about online abuse
I'm still really haunted by what happened a while ago. I was chatting to an online friend almost every day about normal stuff. But then things started becoming sexual and he'd pretend to do horrible stuff. It felt really nasty and like I was having cyber sex. I think he was lying about his age.
Teenage girl
This man got my mobile number from somewhere online and has been sending me sexual messages. I am ignoring him but this seems to be making him angry and he has become threatening. What should I do?
Message to Childline
Has your child received a sexual message from an adult?
Your child is likely to feel distressed, upset or confused if they've received a sexual message. They might even feel guilty and that it's their fault.
Stay calm
By telling you, they might have prevented the situation from becoming more serious. Talk to them about what happened. Did they receive the message from a 'friend' or someone they thought was their age?
Check privacy settings
And make sure they know how to report abuse.
Offer help
Let them know they can call Childline at any time if they want to talk to someone about what they've seen.
Report it
Call the police to report it, or call the NSPCC helpline for more advice.
Find out more
Child abuse and neglect
Find out what child abuse is, how to spot the signs, who is affected and what you should do if you're worried about a child
Learn more
Online safety
Helpful advice and tools you can use to help keep your child safe whenever and wherever they go online.
Online safety advice
Donate now
Abuse changes childhoods. But so can we. Your donation will help make sure we're there, whenever a child needs us.
Make a donation
---
References
Figures from YouGov. Total sample size was 2,001 adults. Fieldwork was undertaken between 2nd - 4th October 2014. The survey was carried out online. The figures have been weighted and are representative of all adults in England, Wales and NI (aged 18+).