Signs of depression or anxiety in children
Knowing how to talk to your child about their mental health, or recognising the signs that they might be struggling, can be really hard. Signs of depression or anxiety in children can sometimes look like normal behaviour, particularly in teenagers who can keep their feelings to themselves.
It's also natural for children or young people to feel stressed or anxious about things like exams or moving to a new school. But while these experiences can be very difficult, they're different from longer term depression or anxiety, which affect how a child or young person feels every day.
It can help to think about what's normal for your child and if you've noticed signs that they've been behaving differently recently.
Signs of depression in children and teenagers can include:
persistent low-mood or lack of motivation
not enjoying things they used to like doing
becoming withdrawn and spending less time with friends and family
experiencing low self-esteem or feeling like they are 'worthless'
feeling tearful or upset regularly
changes in eating or sleeping habits.
Signs of anxiety in children and teenagers can include:
becoming socially withdrawn and avoiding spending times with friends or family
feeling nervous or 'on edge' a lot of the time
suffering panic attacks
feeling tearful, upset or angry
trouble sleeping and changes in eating habits.
Helping a child with anxiety or depression

Realising that your child may be struggling with their mental health and experiencing anxiety or depression can be hard to accept. Sometimes parents can feel like it's their fault or want to know why their child is struggling with a mental health problem. This is completely understandable, but the most important thing you can do is to reassure your child and not judge them for how they're feeling.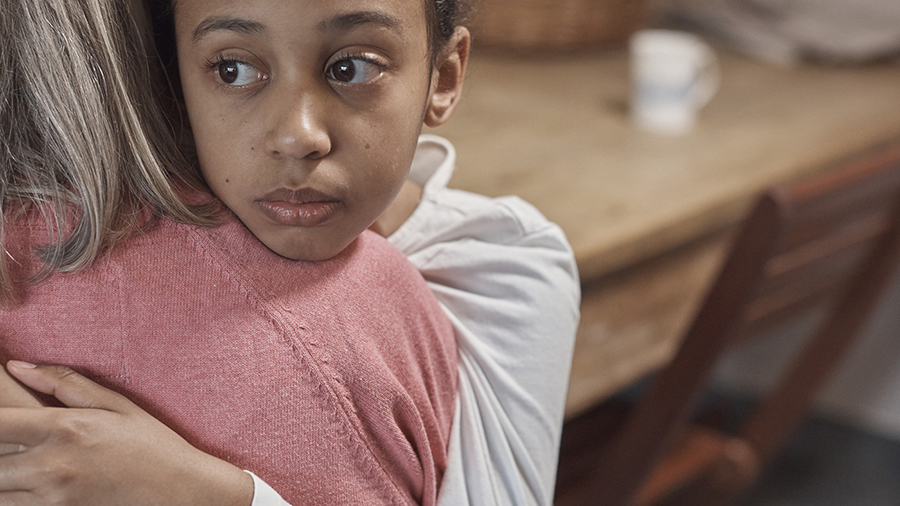 Ways to help a child who's struggling include:
letting them know you're there for them and are on their side
try talking to them over text or on the phone if they don't feel able to talk in person
being patient and staying calm and approachable, even if their behaviour upsets you
recognising that their feelings are valid and letting them know it's okay for them to be honest about what it's like for them to feel this way
thinking of healthy ways to cope you could do together, like yoga, breathing exercises or mindfulness
encouraging them to talk to their GP, someone at their school or Childline. Especially if they're finding it hard to talk at home.
take care of yourself and get support if you need to. Try not to blame yourself for what's happening and to stay hopeful about your child's recovery.
How Childline helps

Childline is a free service for children and young people - here whenever they need support or advice. We've delivered an average of around 17,000 counselling sessions a month since the first national lockdown began.
Childline is here for every child and young person. Whatever problems or dangers they're facing we're here to listen – 365 days a year.
"I am so immensely grateful that you were there to listen without telling me I am lying, judging me or making me feel worse about myself and that is the amazing thing about these chats, they can save lives."
Girl, aged 14
Children don't always know who to trust with their worries. Without a safe place to turn, they can put their trust in the wrong person or keep their fears to themselves. Home isn't a safe place for every child, and the pandemic made even more children feel trapped, lonely, and unsure who to trust.
"I just wanted to say a big thank you to the counsellor I spoke to this morning. I don't know what I would have done if you had not been there to talk to. You made me feel so much better about myself and gave me hope that maybe I will make it. I am so grateful for everything you have done. I was able to feel like my feelings are valid and that I have worth and a reason to live."
Girl aged 14
Childline gives every child access to free, confidential support whenever they need it. In 2020/21, we delivered 76,000 councilling sessions to children and the young people contacting us for the first time. Childline is always here to listen, whatever their worry.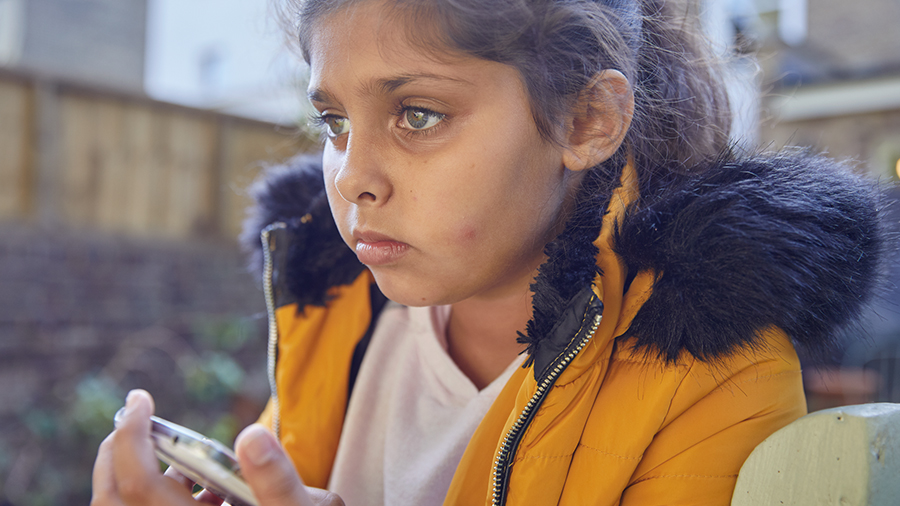 Childline is here for children and young people wherever and whenever they need us. Feedback from young people has told us:
Childline helps them feel less alone with their problems
Childline helps them see their problems from a new perspective
Talking about problems with Childline helps them open up with other people.
Our Childline staff and over 1,200 volunteer counsellors around the UK delivered over 200,000 counselling sessions in 2020/21. Hear from Omar, one of our counsellors, about his experience helping children during the pandemic.
"The volunteers who contribute are exceptional people… [We] are committed to the service continuing because we want to guarantee it is there for children and young people. We realise there is a real need and we are there for them."
Gwenno Huws, Childline volunteer counsellor (Prestatyn)
Children and young people also turn to our website for support online. Our website puts young people first – with games, tools, advice and support about anything from making friends to child abuse. Young people also turn to Childline's message boards to share their worries with other young people in a safe online space, with over 58,000 posts submitted in total in 2020/21.
"I have been seeing a counsellor at school for the last few years which has helped. I only see them once a week so in between I look at the Childline website for tips on managing anger and stress."
Boy, 13, Childline website user
In 2018 we created childline.org.uk/kids specifically for children under-12, to ensure our information is accessible for young people of all ages.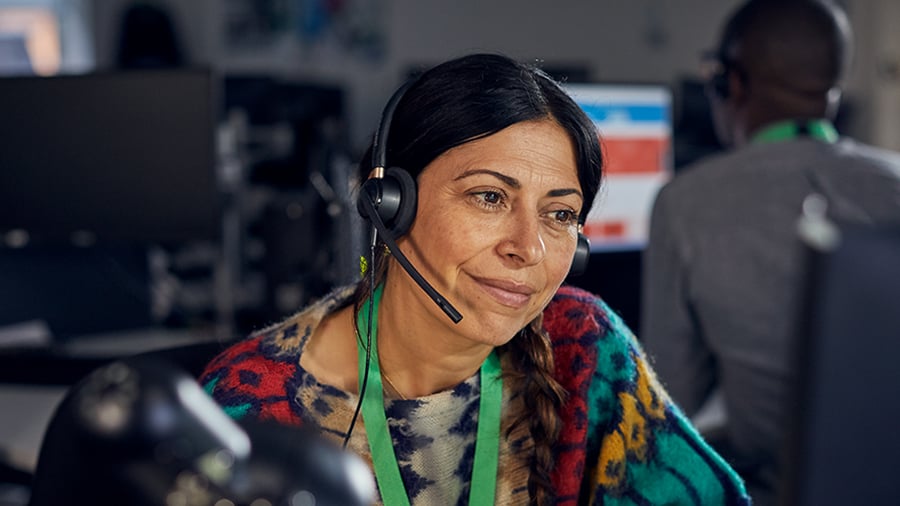 The pandemic meant big changes for us all – including Childline. Children needed us more than ever – so we adapted how we deliver our service so our volunteers could continue to support young people safely. As well as practicing social distancing in our service centres, we also created new volunteer roles - answering emails from children and young people - to allow volunteers to work virtually.
In 2020/21, Childline counsellors have delivered over 200,000 counselling sessions to children and young people. Mental and emotional health concerns make up over a third of all the counselling sessions delivered, with concerns ranging from coping with stress and loneliness to depression and anxiety. Childline is always here to listen.
Young people also turned to the Childline website for support, advice and distraction throughout the pandemic. Over the last year:
We released new self-help tools to help children cope with feeling low, bored or anxious – including the Coping Kit and the Childline Helper.
The Calm Zone (launched in December 2019), a webpage where young people can go to find calming activities and breathing exercises, saw increasing visits throughout the beginning of the year, growing from 15,300 pageviews throughout February 2020 to more than 10,000 pageviews a week in the last week of April 2020.1
Young people also increasingly turned to Childline's message boards – a safe online forum monitored by our staff – for support and advice from other young people.2
"Most of us go on here because we need help. We're not happy, we don't feel safe telling people we know face-to-face, and we feel alone. I honestly thought that not many people must be feeling how I felt, and while it makes me sad to see how many of us aren't OK, it also makes me so, so thankful that a) I'm not alone, there's this huge community of people supporting others they don't even know, just for the sake of humanity and compassion, and b) that all of us on here have the guts to ask for help."
Childline website user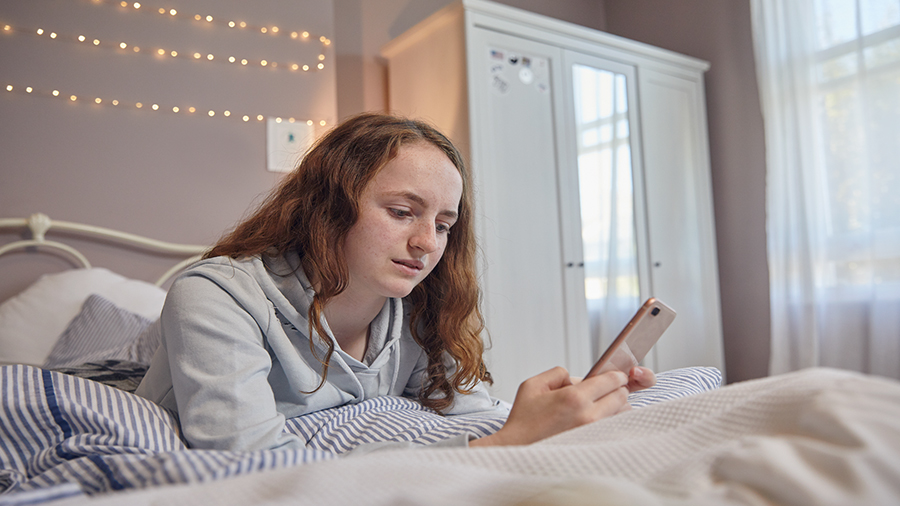 We want to be there for every child who needs us, no matter what their worry or how they choose to contact us. Children and young people sometimes have to wait for a Childline counsellor to be available. We're always looking to improve our counselling services and make sure we're there with them while they wait.
One example of this is the creation of Cubie, our chatbot helper that we've developed with our technology partner O2. Cubie asks important opening questions to children and young people while they wait. It also points them to helpful advice, support and games around the site to try in the meantime.
On average, online counselling sessions take over three times as long as over the phone – and make up around three quarters of our sessions.3 By using a chat bot we can help counsellors and young people by providing them with more information before each session.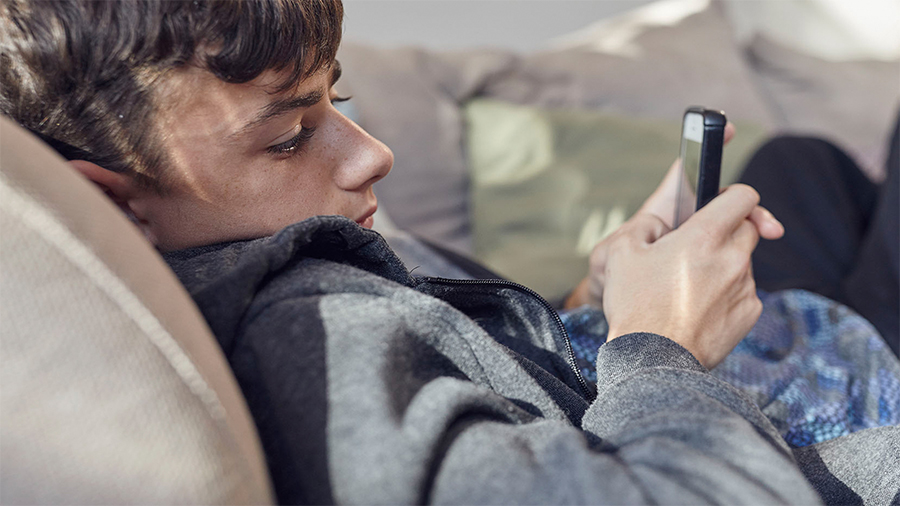 It costs £4 to answer a child's call for help. Around 90% of our income is donated - we can only be here with your help.4
You can help give children and young people a voice when no one else is listening.
"Childline saved my life so many times."
Sioned had a chaotic home life and looked after her mother who had depression.

Growing up she struggled with her mental health and tried to take her own life. Childline were a safe place for her to turn throughout her teenage years, and helped her to feel someone cared.
If you're worried a child is feeling suicidal
While not every child with depression or anxiety will feel suicidal, sometimes mental health problems can feel overwhelming for children and young people. If a young person talks about wanting to hurt or harm themselves, or expresses suicidal feelings, they should always be taken seriously.

Signs that a child or young person may be having suicidal feelings or thinking about suicide, include:
becoming more depressed or withdrawn, spending a lot of time by themselves
an increase in dangerous behaviours like taking drugs or drinking alcohol
becoming obsessed with ideas of suicide, death or dying, which could include internet searches
saying things like "I'd be better off dead", "No one would miss me", "I just wish I wasn't here anymore".
If you're worried, it's important to get help right away. Our trained counsellors can provide help or advice over the phone on 0808 800 5000. Children and young people under 19 can also get support from Childline online or over the phone, 24 hours a day.
However a child or young person is feeling, remind them that they're not alone and there are ways to cope and feel better. Childline also has online advice and tips for young people on coping with suicidal feelings that they can use right now.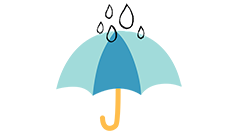 54% of all Childline counselling sessions were related to emotional health and wellbeing, including self-harm and suicidal thoughts and feelings, in 2020/21.
Volunteer for vital services like Childline and help us make a difference to children with no one to turn to.
Getting mental health support for your child
Supporting a child with a mental health problem like depression or anxiety can be really hard and it's important for a young person to speak to their GP about professional help if they're struggling. This should be the first step you take if you're worried a child may have a mental health problem. Sometimes a GP will prescribe medication to help a child or young person with depression or anxiety symptoms.
Your child may want to speak to their GP on their own or they may want you to be there with them. It's important for you to support their decision if they'd prefer to talk to a GP alone, as sometimes young people can find it easier to talk about their feelings with someone they don't know.
Childline is a free and confidential service for young people under 18. Children can talk to a trained counsellor over the phone, online via 1-2-1 chat or via email about anything that's worrying them, 24 hours a day. Many young people find it easier to be honest about their mental health with someone they don't know.
Childline also have lots of information and advice for young people on how to cope with mental health problems.
Their website also offers advice and coping techniques for:
It can also help to speak to someone at your child's school, like their teacher. Your school should be able to provide someone who your child can speak to regularly about their mental health, such as a school counsellor. Ask your child if there's a teacher at their school they might feel comfortable speaking to.
If your child has been feeling unhappy or anxious for a long time, or is showing signs of self-harm or suicidal thoughts, it's important to consider professional help so that they can get the support they need.
Child and adolescent mental health services (CAMHS) is a free NHS service for children and young people under 18. CAMHS can help young people who are struggling with serious mental health problems such as depression, anxiety, self-harm, panic attacks or eating problems.
Referral is usually done through your child's GP and unfortunately it can take up to several weeks for an initial assessment. Social services can also refer young people to CAMHS if they're already supporting your child.
Sometimes parents come to the first appointment with their child, or may be offered family therapy but often your child will see a CAMHS worker on their own. This is important as it can help children to be more honest about how they're feeling.
Young Minds have advice for parents about supporting children with a range of mental health problems.
The Mix offer advice on a range of topics for young people under 25. They have a 24-hour crisis messenger for young people who need help right away.
Mindfulness guide for families
Concerned about your child's mental health? Our best-selling mindfulness guide is filled with exercises, activities, and coping strategies for when your child is struggling with depression, anxiety, or other mental health issues.
---
References
1. The Calm Zone is a relatively new area of the site which was launched in December 2019. Early figures showed levels around 15,300 pageviews per month (February). In March, this grew by 79% to over 27,000 and April saw a further 31% growth to almost 36,000 pageviews with the last week of April hitting a peak of more than 10,000 pageviews in a week.

2. Message board posts have increased in 2020/21 compared with previous year.

3. In 2020/21, the average handling time for an online counselling session was over three times as long as the average for a counselling session by phone. This includes the time taken by the counsellor to record information after the counselling session is finished.

4. In 2019/20 our total income was £117.6 million. Of this total £93.5 million came from donations and legacies and a further £9.0 million came from activities undertaken for the purpose of raising funds (like dinners and balls, auctions and challenge events). This gives a total of £102.5 million from our supporters, or 87% of all income.