Speak out Stay safe
1 in 5 children in the UK have suffered abuse, robbing them of their childhood. That's why we're visiting primary schools across the UK and Channel Islands to give children the knowledge they need to stay safe from harm and to speak out if they're worried.
Due to the coronavirus pandemic (COVID-19) our Speak out Stay safe assemblies and workshops are postponed until the autumn term. Although we're not running our assemblies as we normally would right now, primary school children across the UK can watch below a special assembly with Ant and Dec and David Walliams in partnership with the Department for Education.
Featuring highlights from our hugely popular Speak out Stay safe assembly, our assembly helps children understand what's happening currently, why they may be feeling anxious or worried, and where to get help if they need it. 
How does Speak out Stay safe work?
Our specially trained staff and volunteers hold interactive assemblies and workshops. With the help of our mascot, Buddy, we cover topics like bullying and abuse, but without using any scary words or adult language.
We give a presentation in assembly for children aged 5-11. Pupils learn about the different types of abuse, in a child-friendly and age appropriate way, so they can get help if or when they need it. We help them identify a trusted adult they can talk to if they're ever worried about themselves or a friend. And they learn about Childline, and how it can support them.
"I liked how it's telling us if that [abuse] ever happens to us, what exactly we should do about it."
Year 5 pupil
This is followed by a 1-hour classroom workshop for children in Years 5 and 6 (England and Wales) and P6 and 7 (Scotland and Northern Ireland). Together, we explore the topics in more detail using engaging exercises to look at different situations and decide what's OK and what's not OK.
Teachers are present throughout so everyone's familiar with the topics covered.
Work in a primary school? Learn more and request a visit for your school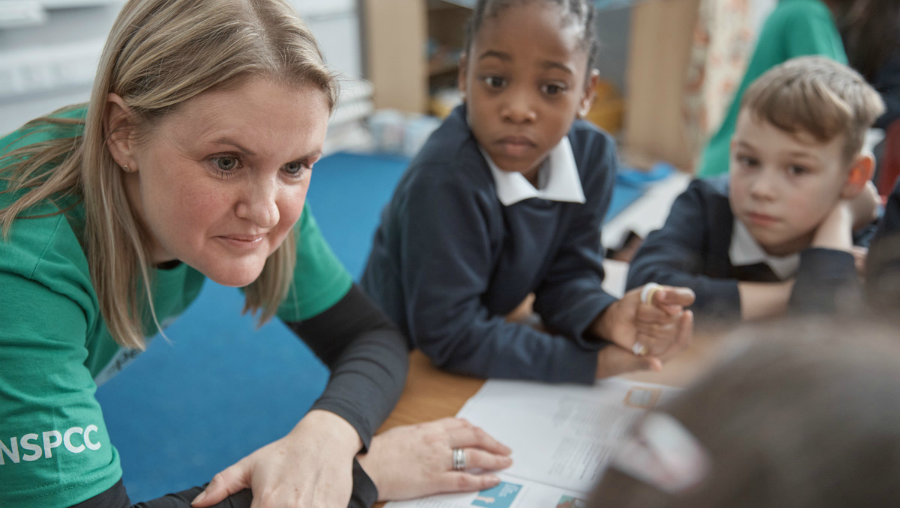 "My daughter came home empowered and enlightened because of your assembly and your powerful message. She was singing the helpline number all evening and talking about Buddy. Thank you for taking your important message to the children. It is truly amazing and effective work that you do."
Tosin / parent
You might also be interested in...