Talking to a child about things like crossing the road safely is all part of growing up. But talking to them about staying safe from sexual abuse can feel like a difficult conversation.
By donating today and getting your PANTS activity pack, you're not only helping to keep the children in your life safe – you're also helping to protect a generation of children from abuse. Your regular donation will help us support families, work with schools, train professionals and answer the calls that keep children safe.
We're here to protect children, prevent abuse and make child abuse a thing of the past - but we need people like you to be there with us.
When you donate, we'll provide you with a link to order your PANTS pack online with free postage.
Meeting standards

We have agreed to stick to a strict set of codes and a fundraising promise, which means we treat our supporters and donors with respect, fairness and honesty and we are always clear about how we raise money.
How your money is spent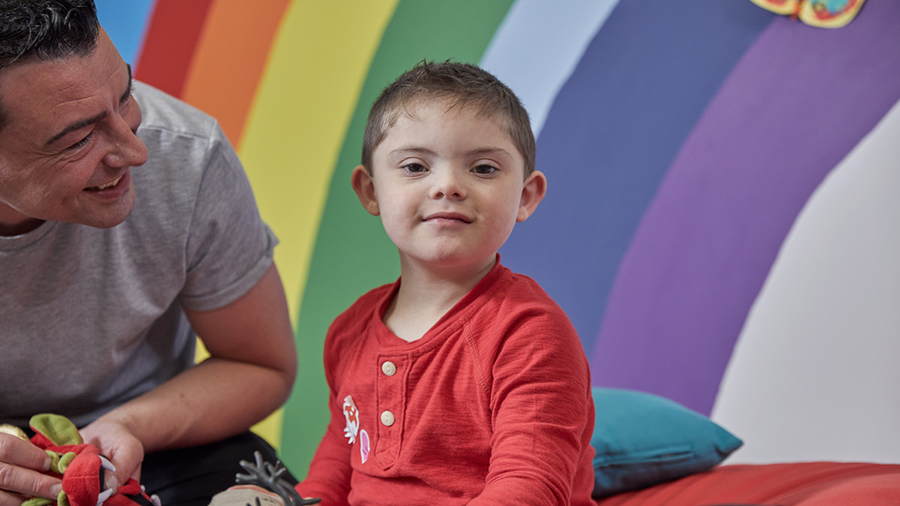 During 2017/18 we spent over £93 million on services and activities to make children and young people safer. This includes working with children and families, our helplines, our schools service and our child protection and awareness campaigns such as PANTS.
Any questions?
If you have a question about donating or if you'd like to set up, amend or cancel a direct debit, our Supporter Care team is on hand to help.
Call us Monday – Friday 9.00am-5.00pm or complete our form below. Calls may be recorded for training purposes.
Submit an enquiry