How our services make a difference
---
We're working to protect children today, prevent abuse tomorrow and transform society so child cruelty becomes a thing of the past.
We work with children, young people and families who need our help across the UK and Channel Islands. But it's about more than the children and families we meet face-to-face.
By finding new ways to share our knowledge with others, we can help keep many more children and young people safe.
Rebuilding lives today
Letting the Future In is a service that helps children who've been sexually abused begin to rebuild their lives.
Trained practitioners like Chris work with children and young people aged 4-17. Sometimes they use creative therapy techniques like messy play, writing, storytelling and art. Being creative can help young people express the feelings they can't put in to words.
This lets them safely work through past experiences, come to understand, and then move on from what's happened. Our evaluation of Letting the Future In has found that children leave the sessions feeling more confident and less guilty, depressed, anxious and angry.
Watch our video above to discover Chris's life-changing story about how he helped a young boy transform the way he felt about himself.
Find out more about how Letting the Future In and other services are helping children and families to overcome abuse.
"A lot of children will come feeling that they're helpless victims, whereas from my perspective they're ingenious survivors."
Chris, Letting the Future in practitioner
Helping parents prepare for tomorrow
Our Baby Steps service supports parents in the run up to the birth of their baby, and beyond. It's designed to help prepare people for becoming parents, not just for the birth itself.
Thanks to trained practitioners like Nikki, parents can get help to give their babies the best start in life.
We've found that parents feel more confident as parents, and are more prepared to give sensitive care to their babies, after using Baby Steps.
Now that we know this service is effective in helping new parents, we're working with other organisations to help them deliver it to families in communities across the country.
Watch our video above to hear how Nikki helped a couple prepare for life with a baby.
Find out more about how Baby Steps and our other services are working with families.
"If parents are feeling good in themselves, it can really have a huge impact on the role they play parenting their children."
Nikki, Baby Steps practitioner
Helping others to help more children
It's important we find children who are at risk of harm as early as possible, so we can get them the right help.
As well as working directly with families and young people, some of our services are designed to transform the way professionals work, helping them make the best decisions for children.
Graded Care Profile 2 is a special tool that we developed for professionals, helping them spot anything that's putting children at risk of harm when they make their assessments.
Watch our video above to find out more about how professionals use the tool, and why they think it works.
We don't deliver Graded Care Profile 2 ourselves, but we help other organisations by giving them training and resources to use it.
This is just one of many services we're helping others to deliver. Because we've tested our services and learned what works, we can share our knowledge with others so they can go on to help even more children.
If you're a professional or a commissioner for a local authority interested in delivering our services, find out more on NSPCC Learning.
Real stories of children we've helped
"I was often by myself and I felt so lonely"

Sophie was neglected by both her parents growing up. Support from our counsellors helped her to rebuild her trust in people.
Read Sophie's story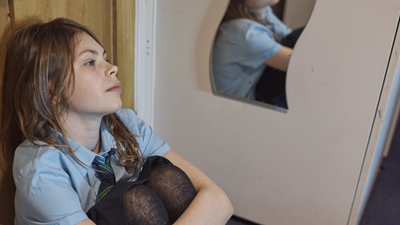 "I was scared no one would believe me"

Alice was sexually abused when she was very young. The Young Witness Service helped her feel supported when she gave evidence in court.
Read Alice's story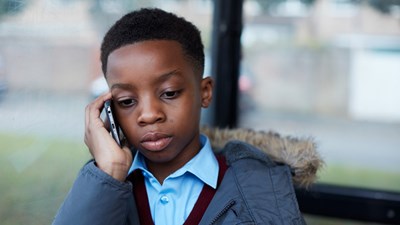 "I felt guilty that the bullies had chosen me"
James was bullied for years after moving to a new school. Talking to Childline helped him to rebuild his confidence and feel less alone.
Read James' story
Do you work with children?
Visit NSPCC Learning to find out more about our evidence-based programmes to help children and families.
Go to NSPCC Learning
How you can support our work
Volunteering for NSPCC and Childline
Join the fight for every childhood through one of our volunteering opportunities.
Volunteering for NSPCC and Childline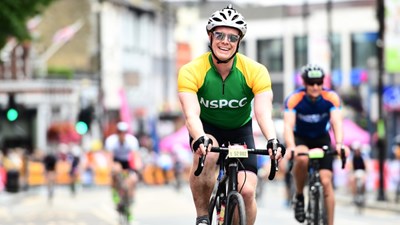 Find the event for you
Whether you want to run, cycle, trek or swim, we've got the perfect event for you. Sign up, have fun and help change children's lives.
Find an event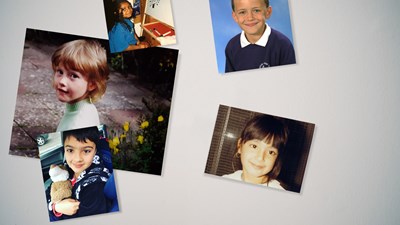 Donate now
On average, a child contacts Childline every 25 seconds. Donate now and help protect children today and prevent abuse from happening tomorrow.
Make a donation
*DISCLAiMER
Names and identifying features have been changed to protect identity. Photographs have been posed by models.