Deliver NSPCC services in your area
Scale-up Unit: supporting organisations to deliver evidence-based services
---
Learning about the best ways to protect children is at the heart of what we do. But we know that helping more children, when resources are diminishing, is a challenge for everyone.
We've launched our Scale-up Unit because we believe we can achieve better outcomes for many more children if we work in partnership to put more evidence into practice. We also want to learn what works for others implementing our services.
What is scale-up?
Developing, delivering and testing our services
We learn what works by 'scaling-up' so we can reach more children across the UK.
Supporting partners to deliver our services
This can include training, consultancy and resources and implementation support.
Get in touch
Want to find out more about the implementation support we provide? Contact our Scale-up unit.
Services we can help you deliver
Decision-making tools
We also offer bespoke support to help local areas confidently deliver these frameworks.
Harmful sexual behaviour framework
An evidence-informed framework for children and young people displaying harmful sexual behaviours.
Use this framework
Reunification practice framework
Helping social workers make decisions on returning children home from care.
Use this framework
How we grow a service
1. Concept
It all starts with an idea, and asking some important questions. What problem are we trying to address? What evidence can we learn from?
2. Develop
Through collaboration and consultation we prepare the ground for the service and work out how to evaluate success.
3. Delivery for feasibility
Out of the greenhouse, into the garden. We pilot the service to weed out any barriers to successful outcomes, and to test whether it's feasible to roll out.
4. Delivery for evaluation
Has feasibility shown promise? If so we extend delivery to more service centres to test further.
5. Knowledge exchange
Whether they wilt or thrive, all new services help us learn more about what works. We share that knowledge by working with our partners and providing expert advice.
6. Scale-up
We scale-up successful services by training and supporting other agencies. Together, we'll help more children and more families thrive.
How we use evidence to inform our services
In the last 5 years we've learned a huge amount about how to innovate, based on current evidence. We refined our development process from what we've learned.
The services we develop are based on best evidence, with evaluation embedded from the outset.
Find out more about how the NSPCC is using evidence and evaluation, visit Impact and evidence.
Impact and evidence
Find out how we evaluate the impact we're making. Get tips and tools for researchers.
Find out more
More useful resources
Learn more about our services
Working with children, young people and families who need our help across the UK.
Read more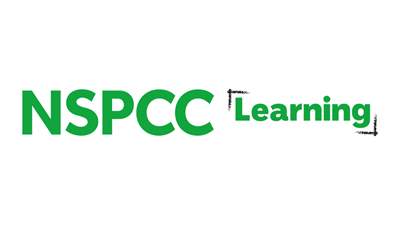 Work or volunteer with children and families?
Visit NSPCC Learning for information, resources and training to help you safeguard and protect children and young people across the UK.
Go to NSPCC Learning