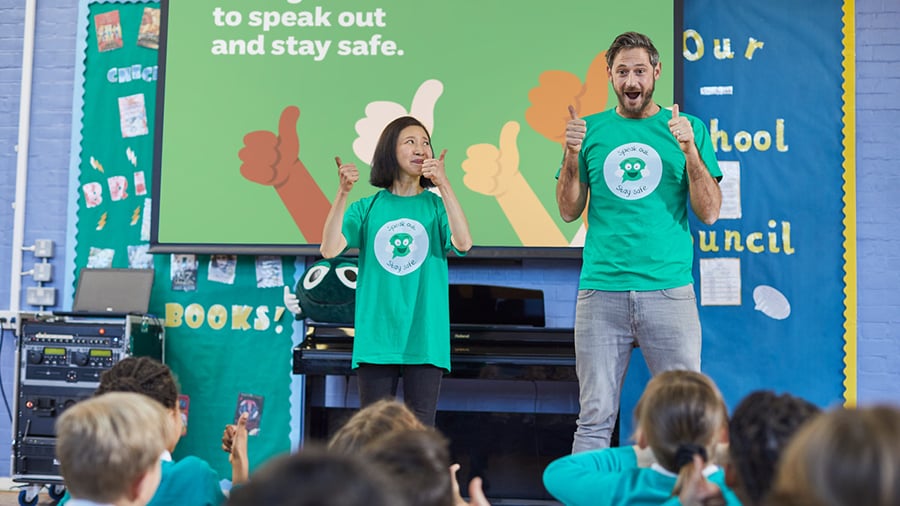 Volunteer to visit local schools twice a month and give our age-appropriate Speak Out Stay Safe workshops to primary school pupils.
You'll work alongside other volunteers to make sure at the end of each session the children feel empowered and know who they can speak out to if they are worried.
''I help to deliver assemblies and workshops and thoroughly enjoy it. It's great and very satisfying to know that we're getting the message across to children that they don't have to deal with anything on their own.''
Bernie Riley, Speak Out Stay Safe volunteer
2 children in the average primary school class have suffered abuse or neglect. That's why we aim to reach every primary school in the UK. But we need your help.
As one of our trained Speak Out Stay Safe volunteers you'll play a vital role in protecting a generation of children, by helping them understand abuse and giving them the confidence to speak out if they need help.
What you'll get out of it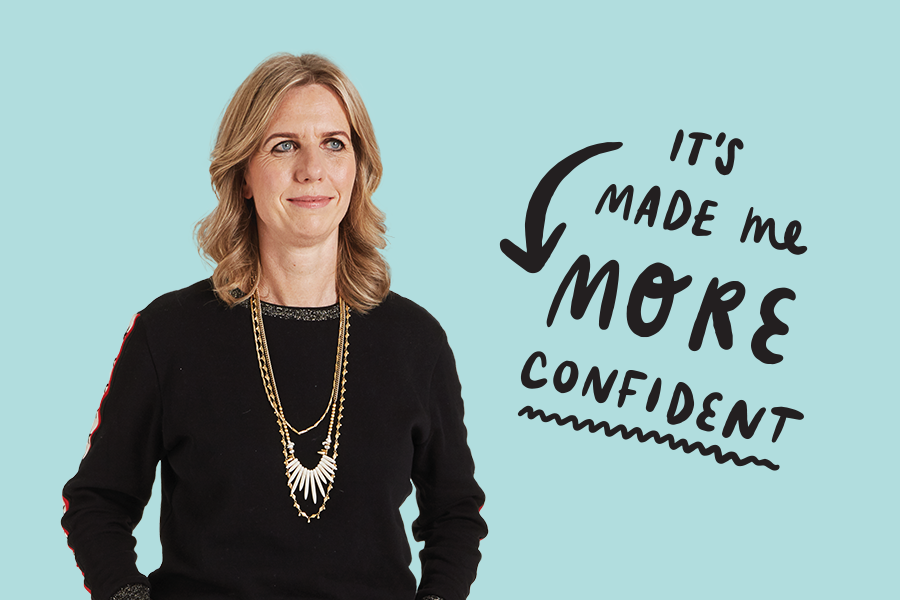 As a Speak Out Stay Safe volunteer you'll get the opportunity to:
learn valuable new skills
be part of a friendly team of like-minded people
most importantly, make a huge difference to children within your local area.
Key details
Role title

Speak Out Stay Safe volunteer

Activity type

Volunteering with children – in schools with children aged 4-11

Location

Available nationwide

Commitment

Minimum of two school visits a month (plus initial training)

Minimum commitment 12 months

Availability

Weekdays, during school hours (plus any necessary travel time which falls outside of school hours)
Not right for you?
There are so many ways to get involved and help children, and we'd love to have you on our team.
Whether you can spare an hour or two, or want to get involved more often, whatever time you can give is invaluable.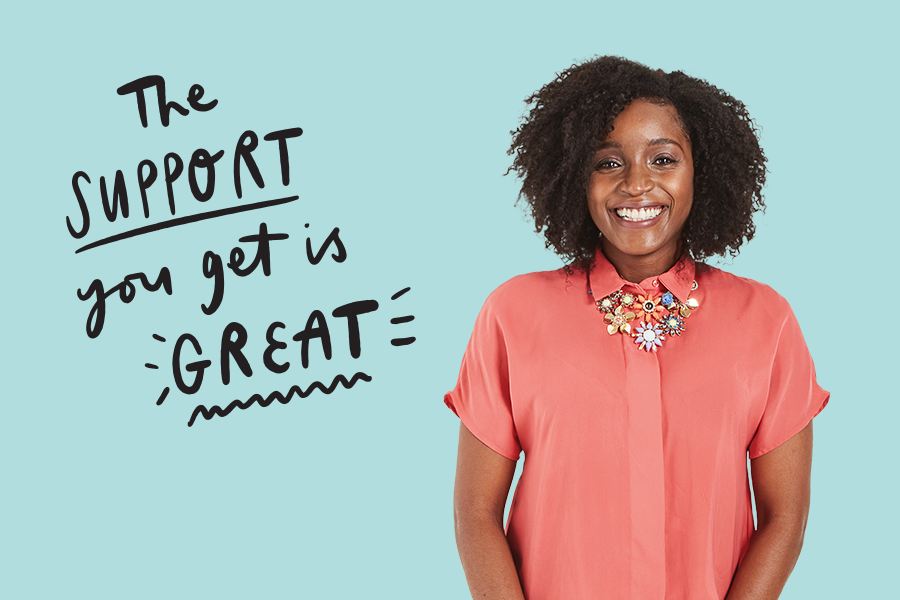 When you volunteer with us we'll be here to support you throughout. You'll get lots of initial training which includes practice sessions, homestudy and multiple visits to schools to help you learn workshop materials.
When you start delivering the sessions, support will be on offer from both your supervisor and other experienced volunteers.
Who's right for the role?
While we think the Speak Out Stay Safe volunteer role is suitable for a whole range of people, we are particularly looking for those with the following qualities and experience:
passionate about helping young people and children
great communication skills
empathetic and perceptive
sensitive and supportive
able to think on your feet
works well within a team
basic IT and email skills.
Signing up to be a Speak Out Stay Safe volunteer is very rewarding but it's also a big commitment, which requires a lot of training and you will need to deliver a minimum of two school visits every month.
We'll also need to do some routine safeguarding checks. It's nothing to worry about, and we can answer any questions you have about this.
Not right for you?
There are so many ways to get involved and help children, and we'd love to have you on our team.
Whether you can spare an hour or two, or want to get involved more often, whatever time you can give is invaluable.
Still have questions?
Speak to our team for more information on our volunteer roles.

Call: 0121 227 7577

Email: [email protected]
How our Speak out Stay safe programme helps
Speak out Stay safe is a safeguarding programme consisting of assemblies and workshops, for children aged 5-11 years-old. It is available to all primary schools in the UK and Channel Islands.
Our virtual assemblies, which feature Ant and Dec, support children to feel empowered - knowing how they can speak out and stay safe.
With the help of our mascot, Buddy the speech bubble, children will know they have the right to:
• speak out and be taken seriously
• be kept safe
• get help when they need it.
By February 2020 we'd reached over 90% of primary schools in the UK thanks to the hard work of our staff and volunteers1. Our Speak out Stay safe programme was a finalist in the 'Safeguarding Award' category for the Children and Young People Now Awards 2021.
"My daughter came home empowered and enlightened because of your assembly and your powerful message. She was singing the Childline number all evening and talking about Buddy. Thank you for taking your important message to the children. It is truly amazing and effective work that you do."
Parent
Find out how your school can fundraise for the NSPCC and help us be here for children.
Hear from parents, children and school staff about our assemblies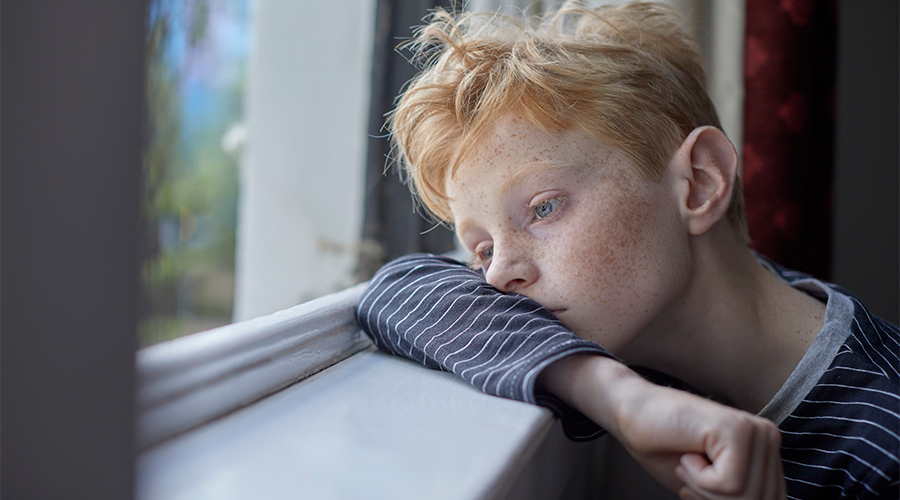 "it's a good way of learning, like, if you've been bullied before – you can say 'stop you're bullying me'. So you know what they're doing to you 'cause you might not know."
Child in year 3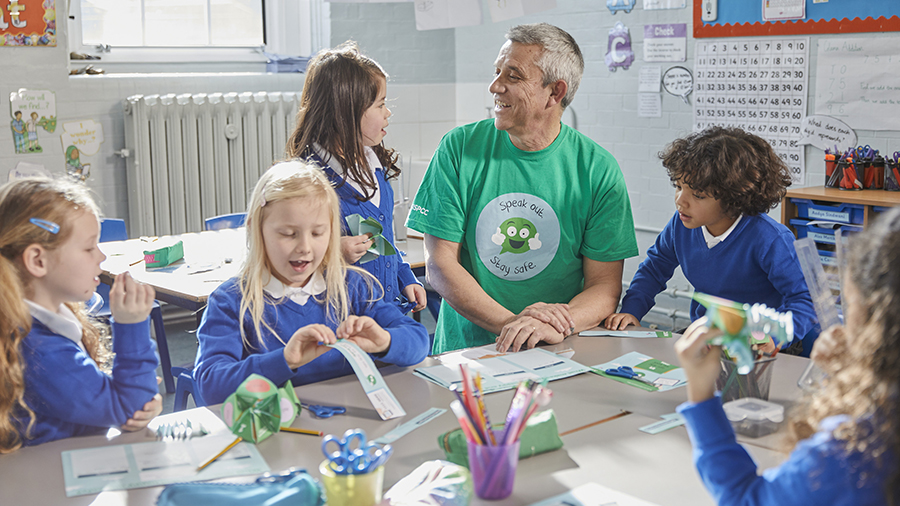 "The children really respond to Buddy and the messaging about abuse is simple, age appropriate and very effective. This is such an important and crucially free resource for schools."
Headteacher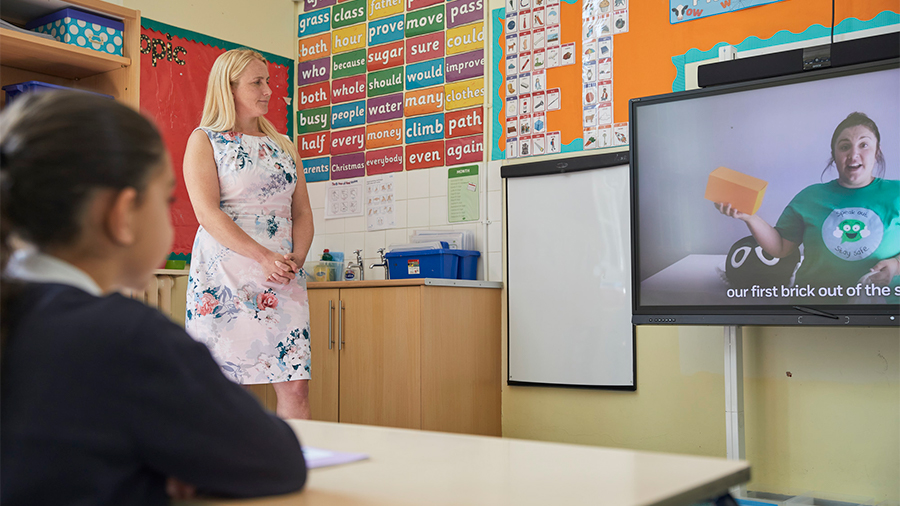 "[The children] have a better toolkit to deal with situations that they are possibly unhappy with than they did at the start, without a shadow of doubt."
Year 6 teacher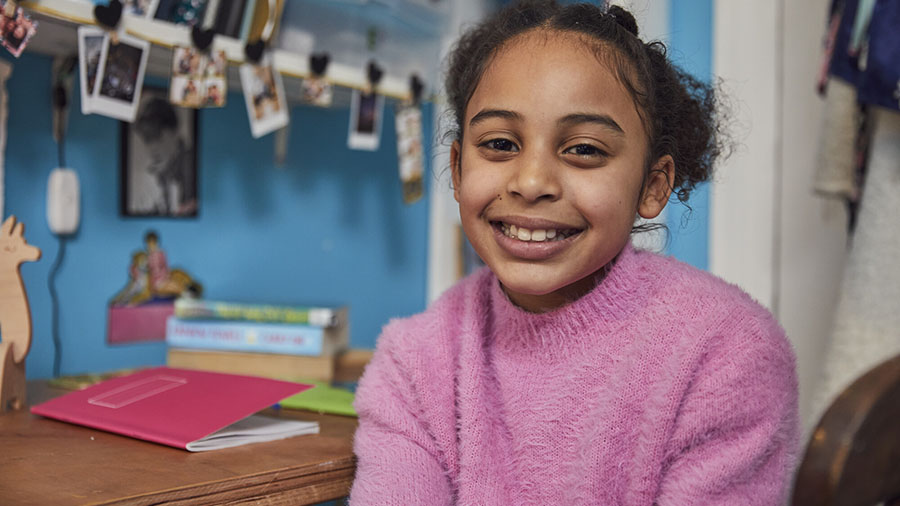 "You visited our school last term and it was really fun. I liked Buddy and still remember the number you taught us. It's nice knowing that Childline is always here for me if I ever need them."
Girl, age 11
---
References
1.In 2019/20, we had over 900 volunteers delivering Speak Out Stay Safe in primary schools.