Children still need us more than ever
The coronavirus is continuing to make life tough for children. Lockdown may be easing but life is far from normal. Some children are still struggling with anxiety and suicidal thoughts. Many are trapped in unsafe homes. That's why it's vital Childline is still here for children, to give them somewhere to turn. And our helpline for adults must continue to be here so anyone worried about a child can get help fast.
We're working tirelessly to answer hundreds of calls every day to help the children who need us most. But we can only be here with your help.
Please, will you give a gift now and make sure we can still be here for children?
"We've had a huge surge in calls from children struggling to cope and many are reaching out to us with suicidal thoughts. I desperately want to be here for children throughout this crisis." Around 90% of our income comes from those who generously choose to donate to us - people like you. On average, we deliver 800 counselling sessions a day across 12 Childline bases. £20 could help keep Childline and our helpline running.
Other ways to make a donation
By phone - call our team on 020 7825 2505 to give by card or set up your regular donation.
By post - use our Direct Debit postal form to set up your regular gift.

Amazon Alexa – enable the NSPCC skill and set your skill permissions to allow Amazon Pay.
Meeting standards

We've agreed to stick to a strict set of codes and a fundraising promise, which means we treat our supporters and donors with respect, fairness and honesty and we are always clear about how we raise money.
How your money is spent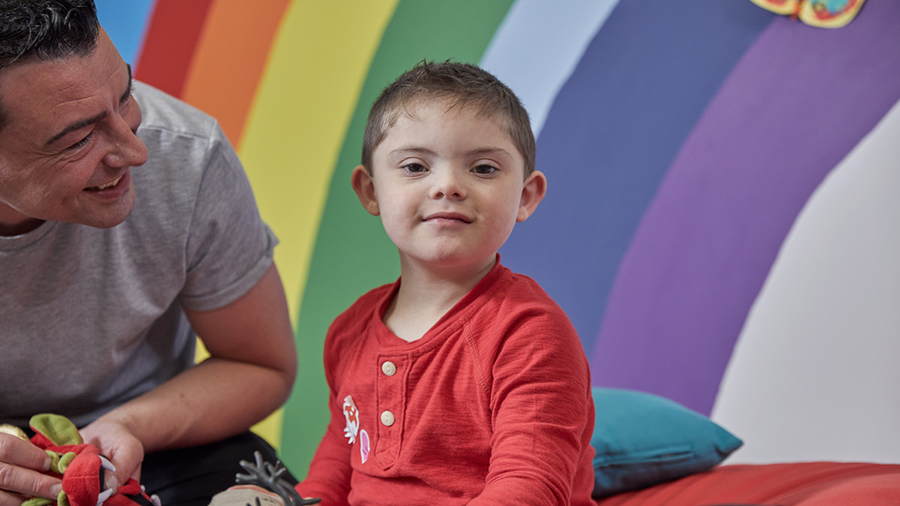 During 2018/19 we spent over £89 million on services and activities to make children and young people safer. This includes working with children and families, our helplines, schools service and child protection and awareness campaigns like PANTS.
Any questions?
If you have a question about donating or if you'd like to set up, amend or cancel a direct debit, our Supporter Care team is on hand to help.
Call us Monday – Friday 9.00am-5.00pm or complete our form below. Calls may be recorded for training purposes.
Make an enquiry
*DISCLAIMER
This is a true story but photographs have been posed by models.
Your donation could go towards the NSPCC helpline, or it could help us fund services such as NSPCC's therapeutic services and Childline. Donations are distributed based on need.