Baby Steps
How does it work?
Our trained practitioners like Nikki help parents give their babies the best start in life.
Baby Steps is for parents in the run up to the birth of their baby and afterwards. It's designed to help prepare people for becoming parents, not just for the birth itself.
Our evaluation of Baby Steps showed that parents feel better equipped to provide sensitive, responsive care to their babies. It also gave them new knowledge that prepared them for parenthood and helped them to feel more confident as parents.
Now that we know Baby Steps is effective in helping new parents we're currently working with partner organisations, helping them deliver Baby Steps to the families they work with in communities across the country.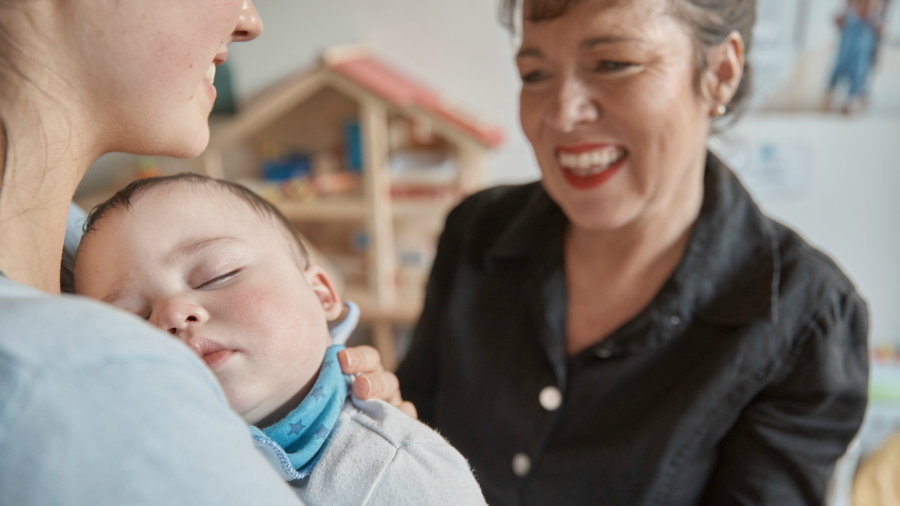 "So many families are on their own who don't have extended families, who don't have parents that they can rely on, very often families are quite isolated, and I think it's really, really important that there's somewhere they can go, feel safe, because I think if the parents are feeling good in themselves, it can really have a huge impact on the role that they play parenting their children."
Nikki / Baby Steps practitioner