Join the world's greatest cycling festival
Leaving the Olympic Park, you'll head out of the city to take on the climbs of Surrey Hill, before heading back for the finish on The Mall. Join thousands of others for this challenge which will see 25,000 riders take on the legendary a 100-mile closed road circuit through London and Surrey.
Every mile you cycle and every penny you raise will mean that when a child needs us, we're there. Together we can rebuild children's lives and prevent abuse from ruining anymore.
Charity entries now closed
Please note that charities entries for RideLondon 2019 have now closed.
If you are interested in joining #TeamNSPCC in RideLondon for 2020 please register your interest below.
I'm interested in 2020
Already got a place?
If you were lucky enough to recieve a place through the ballot earlier this year, we'd love to welcome you to our team. There's no minimum fundraising target, just have fun and raise as much as you can.
Join our team
5 reasons to join #TeamNSPCC today
Your own NSPCC cycling jersey so we can see you on event day and cheer you on.
Post race picnic with food and refreshments at the finish point in Green Park.
NSPCC cheer point where we'll give you all the encouragement you need!
A personalised training plan created by our team of professional coaches just for you!
"I was really impressed with the level of support I received from the NSPCC - it was lovely to have a jersey to wear on the day! The warm welcome at the finish line and the cheer point at mile 90 made my day."
NSPCC Ride London cyclist 2018
How you'll make a difference
Abuse changes childhoods, but so can we. By taking part in an event for the NSPCC, you'll make sure that when a child needs a helping hand, we're there for them.
Child abuse is preventable, not inevitable. That's why, every day, we work to protect children and make child abuse a thing of the past.
What your support means
A child contacts Childline every 25 seconds. And it costs £4 to answer their call.
Every penny you raise will make a difference. Your £400 sponsorship could pay for 100 children to get the help and support they need.
More information
Get in touch
If you're interested in taking on a challenge for us or have any questions, we're here to help:
You might also like...
Volunteer at an event
Help create an amazing atmosphere and cheer on our NSPCC participants!
Volunteer
Do your own fundraising
Do your own fundraising for the NSPCC and every pound you raise will help protect children and prevent abuse. We'll help get you started with lots of great fundraising ideas.
Fundraise for us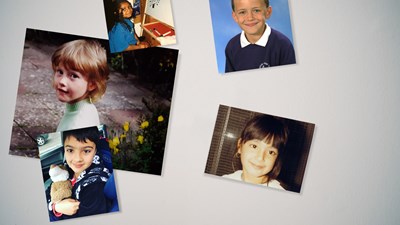 Donate now
On average, a child contacts Childline every 25 seconds. Donate now and help protect children today and prevent abuse from happening tomorrow.
Donate now