Run with Team NSPCC in the Brighton Marathon
This seaside marathon starts in Preston Park, follows a route past the iconic sites of Brighton, and finishes next to the beach just past the pier.
With an amazing atmosphere and beautiful sea views, the Brighton Marathon is the perfect event for runners of all levels and experience.
Every mile you run and every penny you raise will mean that when a child needs us, we're there. Together we can rebuild children's lives and prevent abuse from ruining any more.
Already got a place?
If you've bought your place, we'd love to welcome you to our team.
There's no minimum fundraising target, just have fun and raise as much as you can.
Join our team
Get a charity place
Sign up today for a registration fee of £10.
We ask all our runners to commit to raise £475.
Register
5 reasons to join #TeamNSPCC
1. Your own NSPCC vest so we can see you on event day and cheer you on.
2. Post-race celebration with food, refreshments and massages at the finish point.
3. NSPCC cheer points en route where we'll give you all the encouragement you need.
4. A personalised training plan created by our team of professional coaches just for you.
5. NSPCC Facebook and Strava groups to help you keep in touch with your teammates.
Questions?
Email us on running@nspcc.org.uk with any questions or for any further information. We're here to support 9am to 5pm, Monday to Friday.
You might also like...
Volunteer at an event
Help create an amazing atmosphere and cheer on our NSPCC participants!
Volunteer
Do your own fundraising
Do your own fundraising for the NSPCC and every pound you raise will help protect children and prevent abuse. We'll help get you started with lots of great fundraising ideas.
Fundraise for us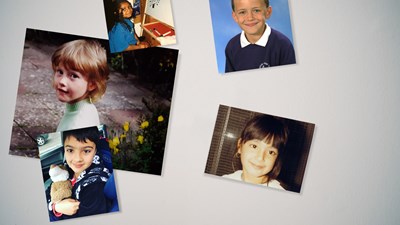 Donate now
On average, a child contacts Childline every 25 seconds. Donate now and help protect children today and prevent abuse from happening tomorrow.
Donate now