Take on The Vitality Big Half and change the lives of children across the UK
The Vitality Big Half is an exciting half marathon in London, organised by the London Marathon. The 13.1 mile route starts at the iconic Tower Bridge in the heart of the city and finishes by the Cutty Sark in Greenwich. Runners can then enjoy a well earned rest at the Big Festival which takes place in nearby Greenwich Park.
The 2019 event has now passed - thank you to all our amazing runners who took part. If you would like to take part in 2020, please get in touch below!
Interested in running in 2020?
If you fancy taking on the Big Half next year, we'd love to welcome you to our team.
We will keep in touch with you to let you know when registrations open.
I'm interested!
5 reasons to join #TeamNSPCC today
NSPCC running vest and iron on letters so we can see you on event day and cheer you on.
The loudest cheers where we'll give you all the encouragement you need.
A personalised training plan created by our team of professional coaches just for you.
A training day in January for all the training tips and tricks.
NSPCC Facebook and Strava groups to help you keep in touch with your team mates.
Route map
Are you up for the challenge? Have a look at the route for 2019.
View the route
Running training zone
Visit our running training zone for expert advice from our training partners Full Potential.
Get advice
What your support means
A child contacts Childline every 25 seconds. And it costs £4 to answer their call.
Every penny you raise will make a difference. Your £400 sponsorship could pay for 100 children to get the help and support they need.
More information
Questions?
Email us on running@nspcc.org.uk with any questions or for any further information. We're here to support 9am to 5pm, Monday to Friday.
How you'll make a difference
Abuse changes childhoods, but so can we. By taking part in a fundraising event, your donation will make sure that when a child needs a helping hand, we're there.
We help children across the UK to rebuild their lives and we're finding ways to prevent abuse from ruining any more.
More about what we do
You might also like...
Volunteer at an event
Help create an amazing atmosphere and cheer on our NSPCC participants!
Volunteer
Do your own fundraising
Do your own fundraising for the NSPCC and every pound you raise will help protect children and prevent abuse. We'll help get you started with lots of great fundraising ideas.
Fundraise for us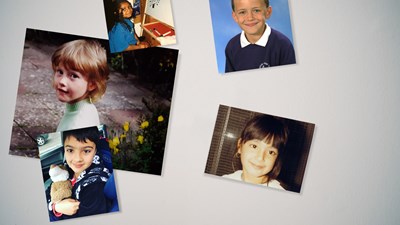 Donate now
On average, a child contacts Childline every 25 seconds. Donate now and help protect children today and prevent abuse from happening tomorrow.
Donate now