Walk and cycle through the Scottish Wilderness in support of our fight for every childhood
With 4 route options available this year Rob Roy 2019 has a challenge for all levels of experience:
combine cycling and hiking for the 70 mile Schiehallion's Shadow or 49 mile Big Red
cycle 56 miles from Kenmore to West Loch Rannoch on the Etape Rannoch route
or take on the 14 mile Rob Roy Ramble.
Whichever you choose you'll see incredible landscapes as you leave the basecamp at Kenmore to take on the Scottish adventure!
We have a limited number of places in this unforgettable event, organised by the Martin Currie Charitable Foundation. Join #TeamNSPCC today and help make sure we're there for children when they need someone to turn to.
What your support means
A child contacts Childline every 25 seconds. And it costs £4 to answer their call.
Every penny you raise will make a difference. Your £400 sponsorship could pay for 100 children to get the help and support they need.
More information
How you'll make a difference
Abuse changes childhoods, but so can we. By taking part in a fundraising event, your donation will make sure that when a child needs a helping hand, we're there.
We help children across the UK to rebuild their lives and we're finding ways to prevent abuse from ruining any more.
More about what we do
You might also like...
Volunteer at an event
Help create an amazing atmosphere and cheer on our NSPCC participants!
Volunteer
Do your own fundraising
Do your own fundraising for the NSPCC and every pound you raise will help protect children and prevent abuse. We'll help get you started with lots of great fundraising ideas.
Fundraise for us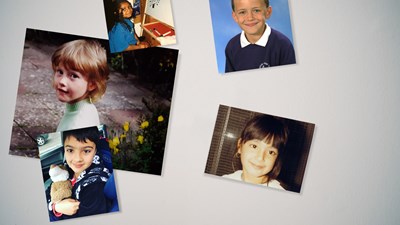 Donate now
On average, a child contacts Childline every 25 seconds. Donate now and help protect children today and prevent abuse from happening tomorrow.
Donate now