Choose your skydive
You can skydive at one of 20 different locations across the UK and can pick a date that suits you. There are 2 different jumps to choose from:
Tandem jump – the easiest and most popular skydive option, you'll be securely strapped to your instructor as you jump from over 10,000 ft, reaching speeds of 120mph.
Static line jump – After a full day's training you'll jump by yourself from a height of around 3,000ft. Not for the faint-hearted!
Ready for an adventure?
If you're ready to jump for every childhood join #TeamNSPCC and sign up online today.
Choose your local airfield location and jump date.
Register for £70 and commit to raise £395 (or £450 for airfields in Scotland and Northern Ireland).
Sign up today
All part of the package
You won't just get your sweat on when you join #TeamNSPCC.
How you'll make a difference
Abuse changes childhoods, but so can we. By taking part in an event for the NSPCC, you'll make sure that when a child needs a helping hand, we're there for them.
Child abuse is preventable, not inevitable. That's why, every day, we work to protect children and make child abuse a thing of the past.
Get in touch
If you're interested in skydiving for us or have any questions, we're here to help:
The Big Skydive 2019
Be part of The Big Skydive on 28-29 September 2019 and take on a tandem jump for charity. 
Sign up today
You might also like...
Volunteer at an event
Help create an amazing atmosphere and cheer on our NSPCC participants!
Volunteer
Do your own fundraising
Do your own fundraising for the NSPCC and every pound you raise will help protect children and prevent abuse. We'll help get you started with lots of great fundraising ideas.
Fundraise for us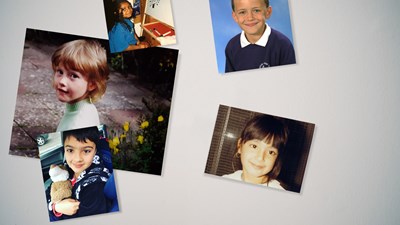 Donate now
On average, a child contacts Childline every 25 seconds. Donate now and help protect children today and prevent abuse from happening tomorrow.
Donate now