Thank you for updating your contact preferences
---
All our supporters can always change how we can contact them by calling our Supporter Care team on 020 7825 2505 or emailing us at supportercare@nspcc.org.uk.
We'll never pass on your details to any other organistions to use for their own purposes.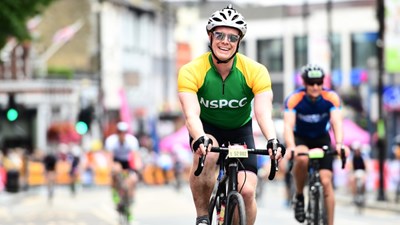 Find the event for you
Whether you want to run, cycle, trek or swim, we've got the perfect event for you. Sign up, have fun and help change children's lives.
Find an event
Volunteer at an event
Give your time at one of our events, whether it's manning a cheer point at a marathon or taking photos of Team NSPCC in action.
Volunteer at an event