Join us for a fantastic 2 day book fair, raising money for the NSPCC
The Annual NSPCC Mammoth Book Fair is a fantastic event with more than 35,000 books, DVDs, CDs, games and puzzles.

The fair is run by an amazing team of 70 volunteers hoping to raise over £25,000 to help the NSPCC fight for every childhood.
Join us from 9.30am to 4pm on Saturday and Sunday. Cash, cheque or credit card will all be accepted. New stock on Sunday.
How you'll make a difference
Abuse changes childhoods, but so can we. By taking part in a fundraising event, your donation will make sure that when a child needs a helping hand, we're there.
We help children across the UK to rebuild their lives and we're finding ways to prevent abuse from ruining any more.
More about what we do
Celebrating 30 years!
During the 30 years of the Mammoth Book Fair, you've helped raise an incredible £475,000. Your donations this year will help us protect children today and prevent abuse from happening tomorrow.
Get in touch
For more information, please contact Teresa Morris:
You can also contact Elisabeth Borg:
Further information:
Sponsors
You might also like...
Volunteer at an event
Help create an amazing atmosphere and cheer on our NSPCC participants!
Volunteer
Do your own fundraising
Do your own fundraising for the NSPCC and every pound you raise will help protect children and prevent abuse. We'll help get you started with lots of great fundraising ideas.
Fundraise for us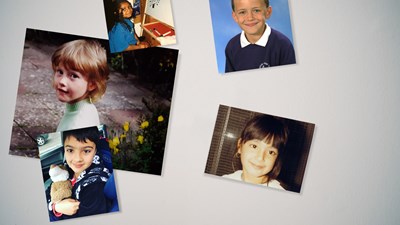 Donate now
On average, a child contacts Childline every 25 seconds. Donate now and help protect children today and prevent abuse from happening tomorrow.
Donate now