What you need to know
Get the most out of your fundraising
---
We want to help you make your event as successful as possible. Be sure to give yourself plenty of time to plan your event and follow these top hints and tips to get the most out of your fundraising. You can also order your fundraising pack, full of materials to support you.
You may want to hold your event at home, at your workplace or at a venue in your community. Think carefully about the space you'll need - indoor or outdoor, big or small and what facilities you need.
Top tip: Remember to mention you are fundraising for the NSPCC as you may get a reduced rate.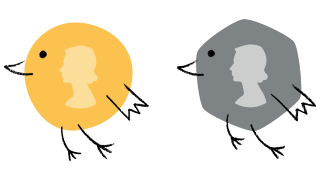 Our fundraisers find it really helpful if they set themselves a target as it helps them stay motivated and raise more. Think about how much you hope to raise once you've covered your costs and then tell everyone your goal.
Seeing how you're progressing will inspire people to give generously.
Top tip: You can cut costs by asking local businesses to donate prizes or food, asking to borrow equipment or for discounts.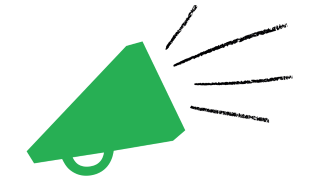 So you've decided what you want to do, but have you spread the word to your friends, family or colleagues? Facebook and Twitter are perfect for inviting people, updating them on your progress and asking for help.
You may prefer to invite people by email or post, just give them as much notice as possible so they can get it in their diaries. You can also download our promotional poster to help get the word out there.
Top tip: If you want to motivate people to support you, tell them why you have chosen to fundraise for the NSPCC, keep them informed about your progress and share successes.
Setting up an online fundraising page with JustGiving, Virgin Money Giving, or BT MyDonate is a really easy way to gather and keep track of the money you've raised. The money is automatically collected from your supporters taking the hassle out of rounding up your sponsorship.
All you have to do is set up you page and send everyone the link. These pages will also claim Gift Aid from HMRC on our behalf.
Why not make it even easier for people to support you by simply sending a text message. With JustTextGiving you can set up a unique text code which will mean that they can send a donation by text and it will be added automatically to your JustGiving total.
There's no additional charge on top of the amount they want to donate and we will receive Gift Aid if your sponsor adds it.
To set up text donations go to justgiving.com/nspcc and follow the instructions.
Top tip: Pop your code on all of your fundraising materials, such as posters, and add it to your social media pages.
Don't forget about Gift Aid - any UK tax payer can include Gift Aid when they donate. For every donation made 25% is added, meaning we'll receive an extra £1 for every £4 donated.
To include Gift Aid, be sure to tick the Gift Aid box on your sponsorship form, and include your full name, home address and postcode.
Top tip: If your sponsors donate via your JustGiving, Virgin Money Giving or BT MyDonate fundraising page, we'll automatically receive Gift Aid.
You must comply with the Health and Safety at Work Act 1974 and all other relevant subordinate legislation
If you're going to be carrying money around, take care with personal security. Always use a safe route and always be accompanied and/or carry a personal alarm
The NSPCC does not encourage particularly hazardous activities including abseiling, assault courses or bungee jumping - if you're unsure, please contact us
If contractors, sub-contractors or external facilities are used, make sure they have the relevant experience and can demonstrate compliance with insurance and health and safety standards.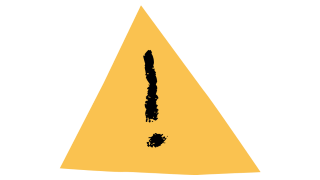 When planning your event, you need to consider health, safety and legal concerns. If you're unsure about something, get in touch fundraising@nspcc.org.uk
NSPCC branding
By law, the NSPCC's charity registration number must appear on all posters and advertisements that invite people to participate or help. Please display this as follows:
Registered charity England and Wales 216401. Scotland SC037717.
Please contact our fundraising team for permission to use the NSPCC logo.
Insurance
As your event or activity has not been organised by and is not controlled by the NSPCC, it is not covered by the NSPCC's insurance programme. The NSPCC shall no be liable for any loss or injury arising out of the event or its organisation.
Therefore, if contractors, sub-contractors or external facilities are used, make sure they have the relevant experience and can demonstrate compliance with insurance and health and safety standards.
Food hygiene and alcohol
Please take great care when handling food and work to basic rules for safety preparation, storage, display and cooking.
A licence is needed if you have alcohol at your event. You can avoid this issue by either holding your event on licenced premises or by asking a local pub to organise a bar at your venue. Otherwise, you will need to submit a "Temporary Event Notice" to the local District Borough Unitary Council to apply for a temporary licence.
Raffles, lotteries and prize draws
Raffles, lotteries and prize draws are all governed by legislation. Please contact your local authority to check which licences you will need.
Collections
Collections are a great way to raise money. If you're planning a collection that takes place in a publicly owned location, then this is governed by strict legal requirements and must be licensed by your local authority.
Please advise us of your plans and await approval before approaching your local authority.
Licenses are not required on privately owned land, but you'll need the permission of the owner or business.
Never send cash in the post. If you haven't set up an online fundraising page, the safest way is to send in money from your fundraising by cheque.
Post your cheque(s) to NSPCC, 42 Curtain Road, London EC2A 3NH, making them payable to 'NSPCC registered charity'. Remember to enclose a paying in form, with your name and address so we can thank you for your hard work!
More about fundraising with us
Local fundraising groups
Join a fundraising group or business board in your local community and help us turn children's lives around.
Join a local group
Become a corporate partner
Want to know more about our partnerships? Get in touch. 
Contact the corporate partner team
Fundraising ideas and support
We're here to help you every step of the way.
Get help with your fundraising