Thank you for changing children's lives
Every donation, every race, and every bake sale helps keep even more children safe
---
Your support has made a real difference to the lives of so many young people across the UK, and we'd like to say a big thank you.
Through monthly donations, responses to our cash appeals, taking part in events, and much more, we've achieved a lot together.
Last year, thanks to you...
We helped keep over 1 million children safe from abuse and neglect.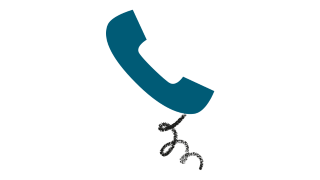 We received over 61,700 contacts from adults worried about the welfare of a child last year, but with your support we were able to answer all of them
Our volunteers visited 6,231 schools and spoke to 424,210 children through our schools service – teaching children how to speak out and stay safe from abuse.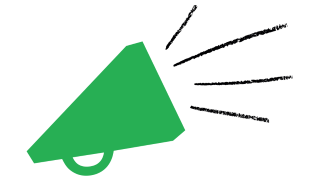 Through our NSPCC Schools Service we reached more than 424,000 children in nearly 6,200 schools, to help them understand abuse and give them the courage to find help if they ever need it
Painting a picture
Beth had been sexually abused, and had a lot of anger about what had happened. It affected her behaviour and she had violent outbursts, so she started coming to our Letting the Future In service for help.
We gave Beth the chance to tell her story and begin to rebuild her life. We helped her work through the trauma she had experienced, without reliving the abuse.
For Beth, writing stories, drawing and painting were a great comfort – giving her a way to explore her emotions through creativity. It was a crucial step in her road to recovery, but on her own terms – doing something she loved.
Teatime with dad
Lee had taken huge steps to get Andy and Poppy home from care, and the most important thing was to make sure he could keep them safe. He was wary about being assessed, so an NSPCC worker introduced herself to the family at their home to put everyone at ease.
She helped Lee understand where he needed to improve, using an NSPCC tool called the Graded Care Profile. Poppy and Andy said Lee was a brilliant dad but that his cooking skills weren't great. Lee was given some simple recipes and cooking equipment.
We helped Lee get support so he could give them the home they had wanted for so long.
Playing with toys
Before Marcus and Faith came to our Domestic Abuse Recovering Together (DART) service, they played quietly and were very subdued – in fact, they didn't really behave like children at all.
We gave them the chance to speak about their feelings, and come to terms with what they'd been through. By coming to group sessions with other children who'd been through domestic abuse, they could share experiences while playing games together.
DART gave Marcus and Faith the opportunity to open up without fear of being alienated or judged, and Margaret, Marcus and Faith's mum, could see the difference: "It gave them the light back behind their eyes. They changed from quiet and subdued children to boisterous and playful. It felt like they'd released whatever they'd been holding on to. We were all finally happy and able to move on."
Please note that the children's names have been changed to protect their identities
Other ways you can help
Do your own fundraising
There are lots of easy ways you can raise money to keep children safe from abuse and we're here to help you every step of the way.
Fundraise for us
Volunteering for NSPCC and Childline
Join the fight for every childhood through one of our volunteering opportunities.
Volunteering for NSPCC and Childline
Campaign with us
Give a voice to children when no one is listening. Help us demand that all children are worth fighting for.
Sign up today