Fundraising hints and tips
Getting things rolling
---
Once you've signed up, the first thing to do is set yourself a target of how much money you want to raise.
This will help you stay motivated right up to your event.
Once you've decided on a figure, tell everyone about your goal. They can help you get there.
5 fundraising tips
Promote your event: set up a Facebook event page to invite people to your event and send them updates. You can also download and print our Big Board Game Day posters.
Create a fundraising page: Fundraising websites like JustGiving make fundraising for your event really easy by automatically collecting money and all Gift Aid details. Share your fundraising page via Facebook, Twitter and emails so people can donate any amount and see how your fundraising is getting on.
Use 'text to donate': With JustGiving you can set up a unique text code so people can donate to your JustGiving page by text. It's easy to do, with no extra charge – just log in and follow the steps at justgiving.com/nspcc
Remember Gift Aid: Gift Aid on all eligible donations means HMRC adds an extra 25p for every one £1 donated. Please make sure all UK tax payers tick the Gift Aid box on your sponsorship form in your pack. They must also include their full name, home address and postcode.
Get businesses to donate prizes
"I ran a public event and tried to invite everyone I knew. I invited them through a Facebook event and emails. The event took place in a community hall so I managed to get the community hall for free. As well as playing board games throughout the day we also ran a raffle and a guess the dice in a jar game.
We also had food and cakes which people could donate for which helped us raise money. I spoke to local businesses that were happy to give us prizes for our raffle. We managed to raise over £500 on the day and we all thoroughly enjoyed the event."

Adam Best
Bring games from home to school
"We took part in the Big Board Game Day and loved it! I introduced the event with a letter to parents and an assembly. On the day children were allowed to bring in a game from home or could use a game borrowed from school.
We had an opportunity to talk in classes about how playing games made us feel and how they may be useful for lots of children and families. We also spoke to children in class about how life may be for some children who didn't have opportunities for the safe, secure and fun time that is enjoyed during the playing of board games. Children brought their donations in on the day and managed to raise £200 for the NSPCC."
Meryl Bruen – St Michael's School, Rochdale
Play your part in protecting children
How abuse changes childhood
Abuse can derail a child's development. But together, we can change that.
Find out how
About us
What we do, who we are and how we're fighting for every childhood
Read more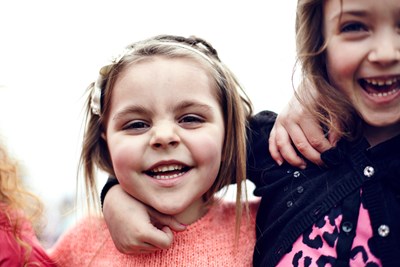 Children's stories
Real life stories of children who've experienced abuse and other difficulties – and how we have helped them.
Read real life stories