1 in 5 children in the UK have suffered abuse. This abuse robs children of their childhood – but we know that we can prevent it from happening.
That's why everything we do – every helpline call, every school assembly and every life-changing therapy session – helps protect children today and prevent abuse from happening tomorrow. But we can't reach every child without your help.
Help us reach one more child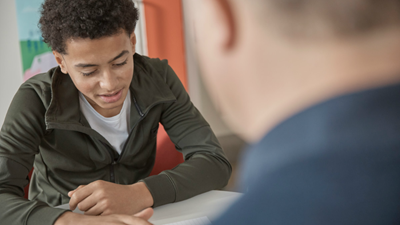 "A lot of children will come feeling that they're helpless victims, whereas from my perspective they're ingenious survivors."
Chris / Letting the Future In practitioner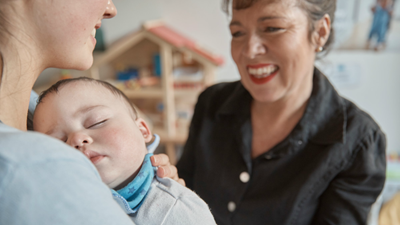 "So many families are on their own who don't have extended families, who don't have parents that they can rely on, very often families are quite isolated, and I think it's really, really important that there's somewhere they can go, feel safe, because I think if the parents are feeling good in themselves, it can really have a huge impact on the role that they play parenting their children."
Nikki / Baby Steps practitioner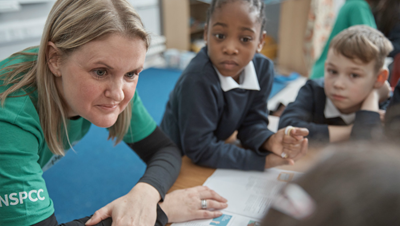 "I go into the schools and talk to the children about different ways that they can be hurt, and talk to them about speaking out to a trusted adult if anything's making them sad, worried, anxious or frightened."
Michelle / Speak out Stay safe volunteer
Meeting standards

We have agreed to stick to a strict set of codes and a fundraising promise, which means we treat our supporters and donors with respect, fairness and honesty and we are always clear about how we raise money.
How your money is spent
During 2016/17 we spent £91 million on services and activities to make children and young people safer. This includes working with children and families, our helplines, our schools service and our child protection and awareness campaigns such as Share Aware.
Any questions?
If you have a question about donating or if you'd like to set up, amend or cancel a direct debit, our Supporter Care team is on hand to help.
Call us Monday – Friday 9.00am-5.00pm or complete our form below. Calls may be recorded for training purposes.
Submit an enquiry
*DISCLAIMER
Photographs have been posed by models and practitioners.
*Your donation could go towards NSPCC Childline, or it could help us fund services such as NSPCC's therapeutic services and helpline. Donations are distributed based on need.