"After all the violence and pain I faced, my son's suffering hurt the most."
Services like DART (Domestic Abuse Recovering Together) are life-changing for children like Jamie, whose mother, Natalie*, was a domestic abuse survivor. These services only exist because of support from people like you. 1 in 5 children in the UK have lived with domestic abuse and life can feel impossible when they are carrying so much pain, so will you help us today by making a donation?
Jamie's story
"I didn't realise how bad things had become for Jamie until his teacher called me one day. She said he'd been punching himself in the stomach and head-butting walls. But worse was to come later, at home, when he told me he didn't want to live anymore. It was heartbreaking to see him in so much pain. He seemed so angry with me and so angry with himself, I couldn't do anything to comfort him. He was 9 years old at the time."
"I'd done everything in my power to protect Jamie from the hell we went through at home. But getting out of my abusive marriage and moving far away with Jamie – right across the country – wasn't enough. My son had grown up around violence, he'd heard the rows. He was already hurting. Without the NSPCC and their DART service, I honestly don't know what would have happened to Jamie. I'm so grateful to Jamie's school for putting us in touch with them. DART saved his life." - Natalie
Any questions?
If you have a question about donating or if you'd like to set up, amend or cancel a direct debit, our Supporter Care team is on hand to help.
Call us Monday – Friday 9.00am-5.00pm or complete our form below. Calls may be recorded for training purposes.
Submit an enquiry
Meeting standards

We have agreed to stick to a strict set of codes and a fundraising promise, which means we treat our supporters and donors with respect, fairness and honesty and we are always clear about how we raise money.
How your money is spent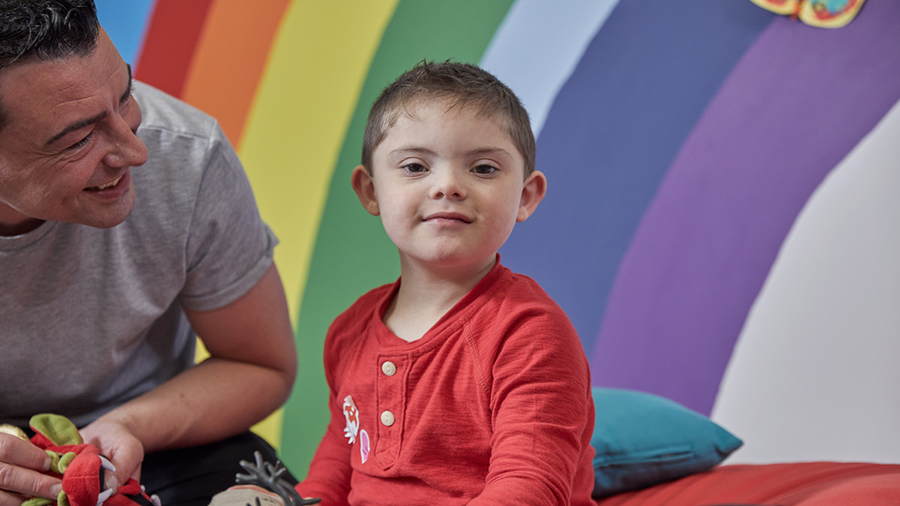 During 2017/18 we spent over £93 million on services and activities to make children and young people safer. This includes working with children and families, our helplines, our schools service and our child protection and awareness campaigns such as PANTS.
*Names have been changed to protect identities.
Your donation could go towards NSPCC therapeutic services, or it could help us fund services such as Childline and helpline. Wherever your donation is needed most, that's where it will go.