Help us make sure children are safer online
The internet can open up a world of possibilities to children – but we know it brings very real risks too. Young people are experiencing new forms of abuse. That's why we're asking if you'll join our fight to help keem them safe.
We know that children feel trapped and scared about a number of things - from bullying and name calling, through to cases of being asked to send sexual images online or meet up in person.
That's why O2 and NSPCC have joined forces to keep children safe online. Together we have a huge opportunity to help every family in the UK and make a real difference.

But we need your support to help keep children safe online.
The growing risks for young people
Leslie's* daughters Abigail* and Kathryn* were groomed by a man who lied to them about his age and sent them explicit messages.
Leslie said:
"When I heard about it all I was horrified. I'd found the message and questioned the girls on the Friday.
"He'd arranged to meet the girls out of school on the Monday and take them off with him."
Leslie
"I was terrified that as well as knowing what school they went to, he might know where the girls lived and come to the house. I quickly moved us away from the area to live with relatives as I didn't know if he'd keep trying to pursue the girls.
"I used to keep a close eye on the girls but they were both hiding it from me as this man had groomed them both. He'd also promised to buy them the world and told them not to tell anyone they were talking to him."
Stories like Leslie's are why O2 and NSPCC have teamed up to provide vital services so that all parents can help keep children safe, whenever and wherever they go online.
That's why we're asking if you can donate just £4 to help us. You can make a difference and help run our vital services – including services which will make children safer online.
Donate now
Make a donation and together we can keep children safe online
More about staying safe online
Meeting standards

We have agreed to stick to a strict set of codes and a fundraising promise, which means we treat our supporters and donors with respect, fairness and honesty and we are always clear about how we raise money.
How your money is spent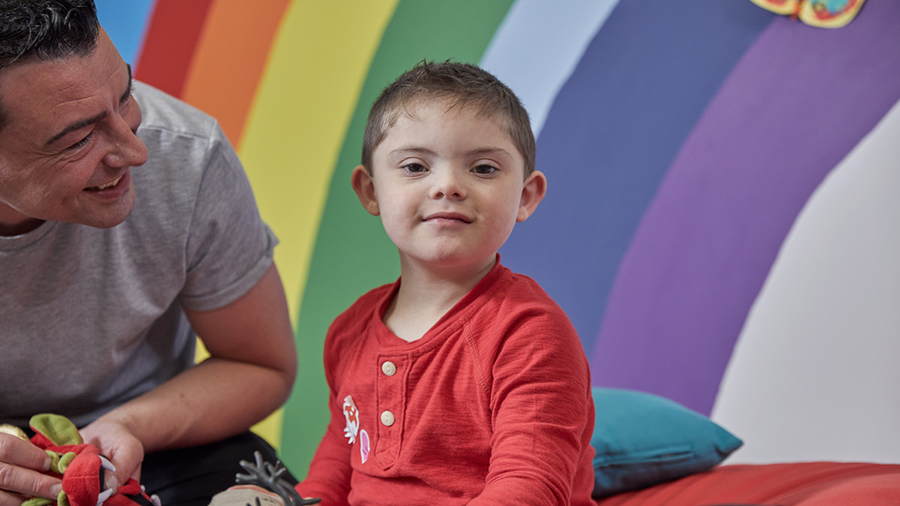 During 2017/18 we spent over £93 million on services and activities to make children and young people safer. This includes working with children and families, our helplines, our schools service and our child protection and awareness campaigns such as PANTS.
*DISCLAiMER
Names and identifying features have been changed to protect identity. Photographs have been posed by models.