Will you help children who don't have a voice?
---
Some children are desperate for help. Support the NSPCC helpline and help us stop children suffering in silence
Every day we receive hundreds of calls about the welfare of children who can't speak up for themselves. We need to be there 24/7 to answer your calls and take the action needed to stop abuse. But right now, it's not something we can guarantee.
A missed call could mean children who are too young or afraid to report abuse, or too scared that they'll get someone they love into trouble will continue to suffer. It could be the difference between a life saved or a child continuing to suffer.
It costs £5 to answer each call, please help us to be there for more children - because your donation really can turn a child's life around.
Donate now
Make a donation today and help give children a voice.
Every call is a chance to stop abuse
Our helpline is a vital service that gives a voice to children who don't have one. We must make sure that we answer every call, but we can't do that without your support.
If his call hadn't been answered, we wouldn't have been able to help Brad, a telephone engineer, who feared a toddler he saw whilst at work was being neglected.
Thankfully, Brad called the helpline and with our support, the little girl was given the help she needed. But imagine if the call hadn't been answered, she might still be suffering.
More about our services
NSPCC helpline
Through the NSPCC helpline, we offer help, advice and support to thousands of parents, professionals and families.
Read about our helplines
Online safety
We've teamed up with O2 to help you keep children safe when they're using the internet, social networks, apps, games and more.
Online safety advice
Make a regular gift
£10 a month
This could pay towards therapy to help a child overcome the effects of abuse.
Donate now
£5 a month
This could help the NSPCC run its 24-hour helpline for anyone worried about a child's welfare.
Donate now
£2 a month
This could help answer even more calls to ChildLine. Last year we received 1.2 million contacts from children.
Donate now
Other ways you can donate
Donate in your will
Become a guardian for the next generation. Here you'll find everything you need to know about leaving a legacy gift to us in your will.
Leave a gift in your will
Donate in memory
Making a donation in memory of someone or setting up a Tribute Fund can be a positive way to celebrate the life of a loved one.
Make a donation in memory
Other ways to give
From playing the NSPCC Lottery to switching your energy supply, there are lots of ways to donate to the NSPCC.
More ways to give
Meeting standards

We have agreed to stick to a strict set of codes and a fundraising promise, which means we treat our supporters and donors with respect, fairness and honesty and we are always clear about how we raise money.
How your money is spent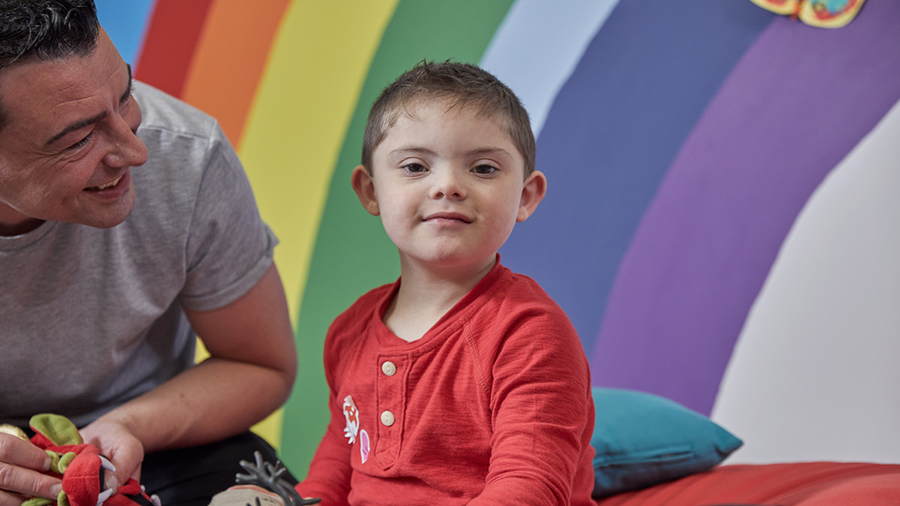 During 2017/18 we spent over £93 million on services and activities to make children and young people safer. This includes working with children and families, our helplines, our schools service and our child protection and awareness campaigns such as PANTS.