Switchboard volunteer role
Be the warm reassuring voice a young person needs to hear
---
Warmth and reassurance can be the difference between a young person deciding to talk through their concerns with a counsellor or hanging up and never talking to anyone. That's why our switchboard volunteers are so important.
Being the first point of contact for young people in need of support is a massive responsibility but, for the right person, it's a rewarding part to play.
If you're a good listener, with a warm and friendly voice this could be the role for you.
How to play your part
You'll need to be available:
to take part in 3.5 hours of training
for one 2 hour shift at the same time each week, for a minimum of 1 year after training
You'll need to be the kind of person who:
is happy to listen and be empathetic
has a warm and friendly tone of voice
remains calm and professional under pressure
can deal with stress appropriately
Training and support for volunteers
Expert training and a supportive network to help you develop new skills and play your part.
Training for volunteers
You can make a difference
"The support and advice Childline has given me has really helped... I've got the strength to speak to the police about what I've been going through and my family are being really comforting. Thank you!"
Young person who called Childline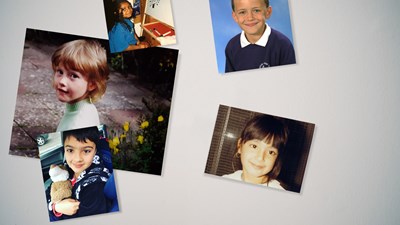 Donate now
On average, a child contacts Childline every 25 seconds. Donate now and help protect children today and prevent abuse from happening tomorrow.
Donate now
Get in touch
If you have any questions about a role or the training provided, get in touch.
Email Childline volunteer recruitment
Volunteer for Childline
Find out how you can help children when they most need it - check out the Childline volunteer roles we have available.
Volunteer for Childline
Help children speak out and stay safe
We're protecting a generation of children against abuse, one primary school at a time. Play your part.
Become a volunteer