Volunteer counsellor role
Can you spare some time to listen to children who need our help?
---
Childline is a vital service available 365 days a year to support children and young people, whatever their worry or concern.
As a volunteer counsellor, you'll be trained and develop the skills needed to offer comfort, support and practical advice to the many young people and children who call us for help.
What our volunteers say
"The most rewarding part of the role for me is that I know I have made a difference to a child's life."
Childline counsellor
How to play your part
You'll need to be available:
to take part in 44 hours of initial training and mentoring
for one 4 and a 1/4 hour shift a week at the same time each week for a minimum commitment of 1 year
to attend regular skills development workshops
to attend regular supervision
You'll need to be the kind of person who can demonstrate:
motivation to support and protect children and young people
good IT skills
good communication skills (written, oral and listening)
an empathetic and non-judgemental outlook
working as a team member
emotional resilience and ability to identify and deal with feelings (you own and others)
a willingness to give and receive feedback and be open to learning
maintaining confidentiality
Training and support for volunteers
Expert training and a supportive network to help you develop new skills and play your part.
Training for volunteers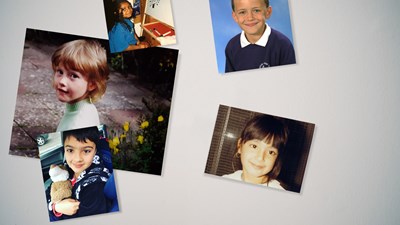 Donate now
On average, a child contacts Childline every 25 seconds. Donate now and help protect children today and prevent abuse from happening tomorrow.
Donate now
Get in touch
If you have any questions about a role or the training provided, get in touch.
Email Childline volunteer recruitment
Volunteer for Childline
Find out how you can help children when they most need it - check out the Childline volunteer roles we have available.
Volunteer for Childline
Help children speak out and stay safe
We're protecting a generation of children against abuse, one primary school at a time. Play your part.
Become a volunteer