Volunteer for Childline
Will you be there when a young person needs you the most?
---
Childline helps children and young people 24 hours a day, every day of the year.
Becoming a Childline volunteer means being there when a child needs you the most. Just 4 hours out of your week can help thousands of children and young people. Sometimes all they need is someone like you who has the time to listen.
We also have a brand-new email counselling role: you can make a difference by answering emails from children and young people who need help and support.
Ways you can support Childline
2016 is a big year. For 30 years, Childline has been a place for children to turn - even when it feels like no one else is listening. But right now we can only answer 3 out of every 4 contacts from children. Will you help us to keep children safe now, and well into the future?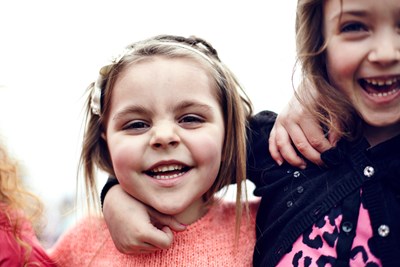 Children's stories
Real life stories of children who've experienced abuse and other difficulties – and how we have helped them.
Read real life stories
There were over 300,000 Childline counselling sessions with children and young people in 2015/16
Explanation: Childline provided 301,413 counselling sessions to children and young people in 2015/16. In 291,753 of these counselling sessions they talked about their own concerns and in 9,660 they contacted us with concerns they had for another child or young person (third party concerns).
Get in touch
If you have any questions about a role or the training provided, get in touch.
Email Childline volunteer recruitment
Help children speak out and stay safe
We're protecting a generation of children against abuse, one primary school at a time. Play your part.
Become a volunteer
Your donation can take a child anywhere
Each year we keep one million children across the UK safe from abuse. But we can't do it without your support. Your donation can give even more children the freedom to dream.
Donate today