Our privacy policy
How we keep your personal information safe
---
Hello, we're the National Society for the Prevention of Cruelty to Children, though you probably know us as the NSPCC. We're the leading children's charity fighting to end child abuse in the UK, Channel Islands and Isle of Man. We help children who have been abused to rebuild their lives, protect those at risk, and find the best ways of preventing abuse from ever happening.

Safety is at the heart of everything we do. Our mission is to keep children safe across the UK – it's what drives all our work. But, as one of our valued supporters, that also extends to keeping your personal information safe. At the NSPCC we value our supporters and we're committed to protecting your privacy so we make sure we protect any personal information you give us.

This page, together with our terms of use for this site and our cookies policy, will let you know exactly how we use and protect your personal information. And if you have any questions about it please just send us an email at dataprotectionofficer@nspcc.org.uk - we'd be delighted to help. Our postal address can be found in the "contact us" section of this page.
The NSPCC is registered under the Data Protection Act 1998 as a Data Controller under number Z6593104. Our registered charity numbers are 216401 in England and Wales and SC037717 in Scotland. The NSPCC Trading Company Ltd. (registered Company in England & Wales no. 890446) is a wholly owned subsidiary of ours which trades on our behalf.

Below we have answered a range of questions to help you better understand how we protect your personal information: 
Complaints
If you have any questions or concerns about this privacy policy and our privacy practices or if you wish to file a complaint, please contact our Supporter Care team by emailing supportercare@nspcc.org.uk or calling 020 7825 2505.
You have the right to lodge a complaint with the Information Commissioners Office (ICO) if you believe your data has been processed in a way that does not comply with the GDPR. You can do so by calling the ICO helpline on 0303 123 1113 or via their website.

Data Protection Officer

Contact the NSPCC's Data Protection Officer by emailing dataprotectionofficer@nspcc.org.uk or by writing to:
Data Protection Officer
NSPCC
Weston House
42 Curtain Rd
London
EC2A 3NH
Our promise to you
Your support helps us change children's lives for the better. That will always be our priority.
Read more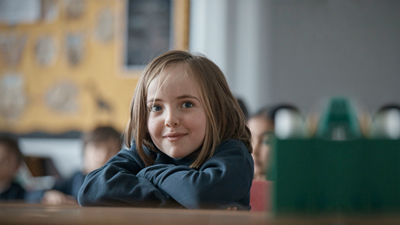 About us
Every day, with your support, we work to protect children and prevent abuse so we can make child abuse a thing of the past.
Read more
Our performance and plans
Our new strategy outlines 5 goals for 5 years, to make 5 million children safer. With your support, we can change children's lives.
Our strategy for 2016-2021