Speak out Stay safe
1 in 5 children in the UK have suffered abuse, which is why we're visiting primary schools across the UK and Channel Islands. We want to help children understand different types of abuse, that it's not their fault and that they have the right to be safe.
How does Speak out Stay safe work?
In response to the coronavirus (COVID-19) pandemic, we've changed the way our Speak out Stay safe programme is being delivered. Whilst our staff and volunteers will not be making visits to primary schools until further notice, we have developed Speak out Stay Safe online with assemblies you can use in class and additional supporting resources for teachers and pupils.
With the help of our mascot, Buddy, we cover topics like bullying and abuse, without using any scary words or adult language. Pupils learn about the different types of abuse, in a child-friendly and age appropriate way, so they can get help if or when they need it. We help them identify a trusted adult they can talk to if they're ever worried about themselves or a friend. And they learn about Childline, and how it can support them.
"I liked how it's telling us if that [abuse] ever happens to us, what exactly we should do about it."
Year 5 pupil
Please note that Speak out Stay Safe online content is not suitable for home learning. This programme needs school staff to present face-to-face to ensure that pupils have fully understood what was said.
Work in a primary school? Request our new online programme
Fun home learning activities
We've come up with some fun activities that parents/carers can do with their children at home. These will keep children busy, help them understand the right they have to feel safe, and what to do if they ever feel worried or scared.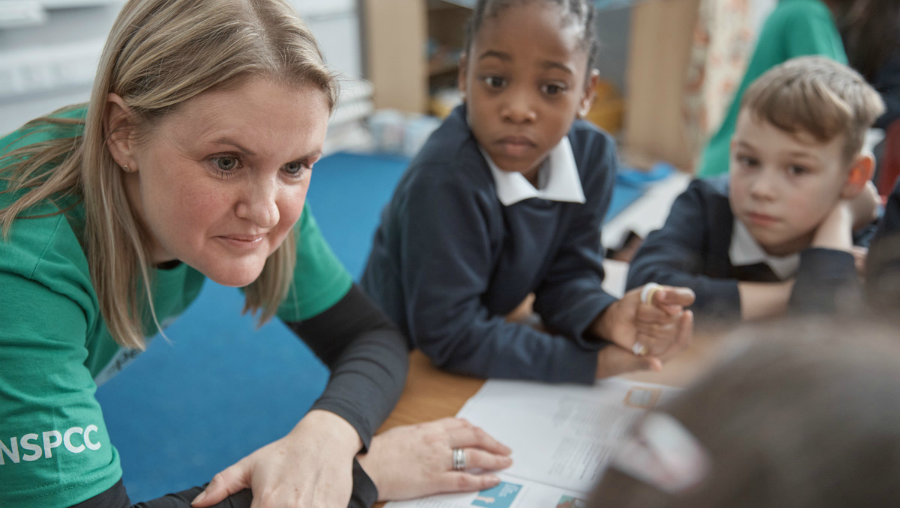 "My daughter came home empowered and enlightened because of your assembly and your powerful message. She was singing the helpline number all evening and talking about Buddy. Thank you for taking your important message to the children. It is truly amazing and effective work that you do."
Tosin / parent
You might also be interested in...