What is Speak out Stay safe?
We support children to help them understand that abuse is never their fault, and that they have the right to be safe.
Our Speak out Stay safe programme helps children to understand that they always have a right to feel safe, and that they can speak to a safe adult or Childline if they ever need help or support.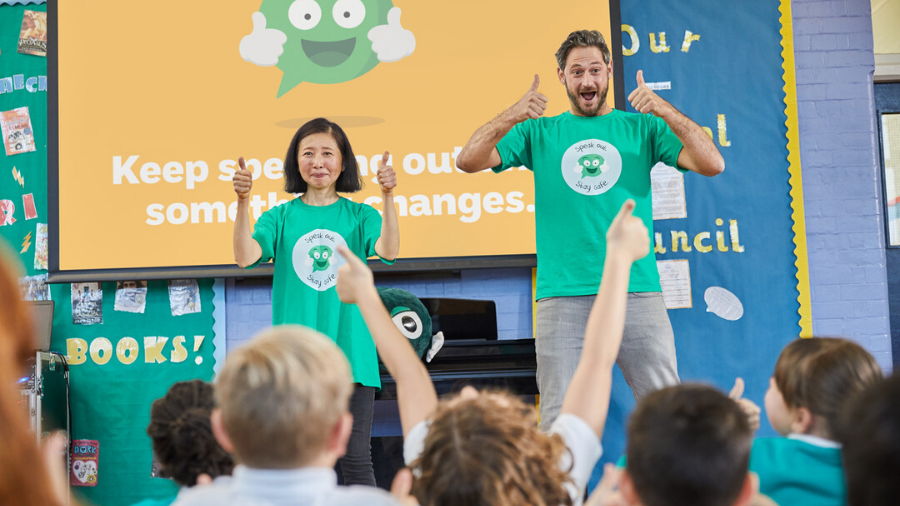 With the help of our mascot Buddy, our Speak out Stay safe programme covers topics like bullying and abuse - without using any scary words or adult language.
Children learn about the different types of abuse in a child-friendly and age appropriate way, so they can get help if or when they need it. We help them identify safe adults they can talk to if they're ever worried about themselves or a friend. And they learn about Childline, and how it can support them.
Help kids learn and remember that:
Every child has the right to speak out and stay safe.
Making a child feel sad, scared or worried is never OK and is never their fault.
If they're ever worried they know who to talk to, so they can get help.
Whatever their worry, they can always call Childline on 0800 1111 or visit childline.org.uk/kids.
How our Speak out Stay safe programme helps
Speak out Stay safe is a safeguarding programme consisting of assemblies and workshops, for children aged 5-11 years-old. It is available to all primary schools in the UK and Channel Islands.
Our virtual assemblies, which feature Ant and Dec, support children to feel empowered - knowing how they can speak out and stay safe.
With the help of our mascot, Buddy the speech bubble, children will know they have the right to:
• speak out and be taken seriously
• be kept safe
• get help when they need it.
By February 2020 we'd reached over 90% of primary schools in the UK thanks to the hard work of our staff and volunteers1. Our Speak out Stay safe programme was a finalist in the 'Safeguarding Award' category for the Children and Young People Now Awards 2021.
"My daughter came home empowered and enlightened because of your assembly and your powerful message. She was singing the Childline number all evening and talking about Buddy. Thank you for taking your important message to the children. It is truly amazing and effective work that you do."
Parent
Find out how your school can fundraise for the NSPCC and help us be here for children.
Hear from parents, children and school staff about our assemblies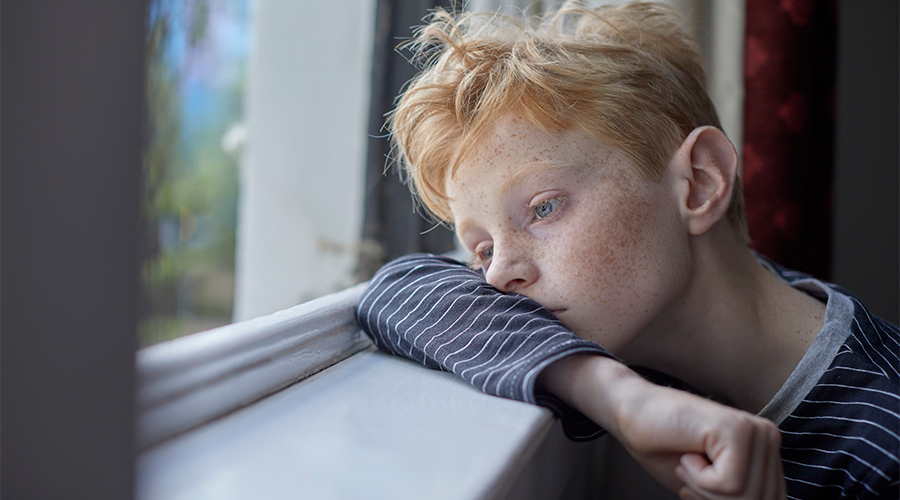 "it's a good way of learning, like, if you've been bullied before – you can say 'stop you're bullying me'. So you know what they're doing to you 'cause you might not know."
Child in year 3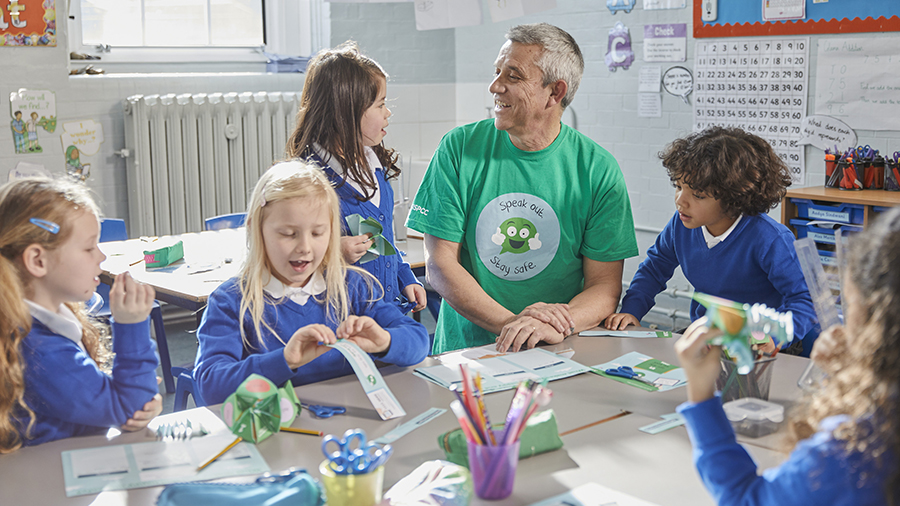 "The children really respond to Buddy and the messaging about abuse is simple, age appropriate and very effective. This is such an important and crucially free resource for schools."
Headteacher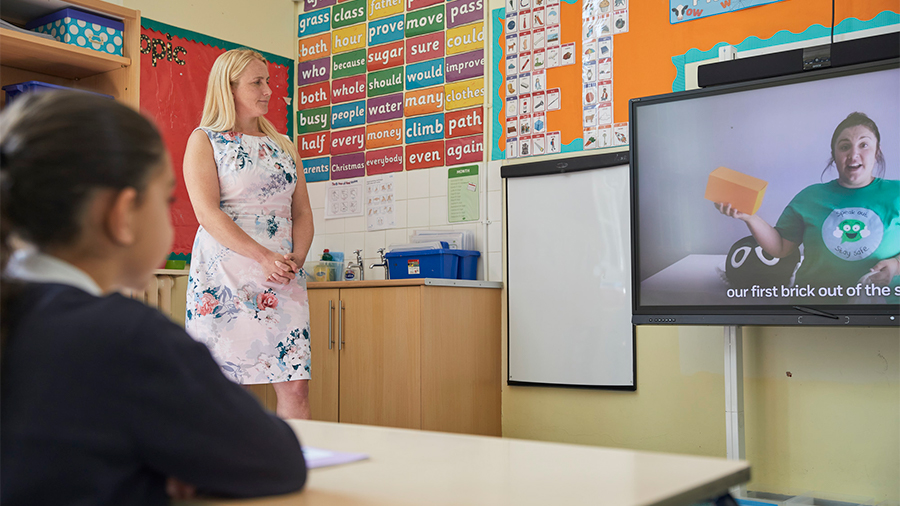 "[The children] have a better toolkit to deal with situations that they are possibly unhappy with than they did at the start, without a shadow of doubt."
Year 6 teacher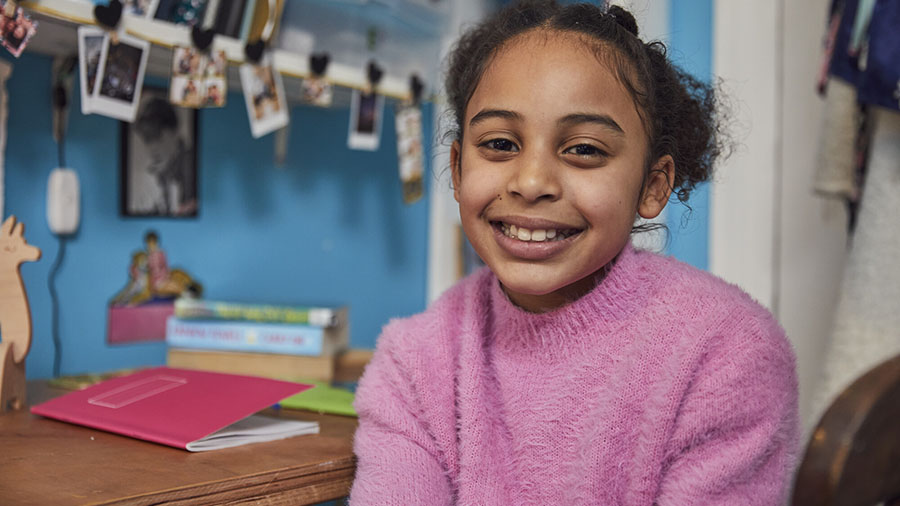 "You visited our school last term and it was really fun. I liked Buddy and still remember the number you taught us. It's nice knowing that Childline is always here for me if I ever need them."
Girl, age 11
---
References
1.In 2019/20, we had over 900 volunteers delivering Speak Out Stay Safe in primary schools.