Fundraise with us and you'll get: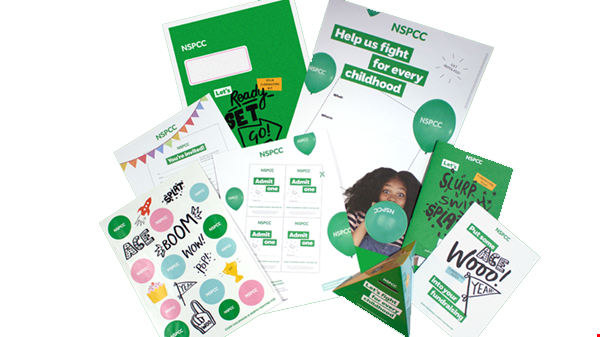 a fundraising pack full of ideas, tips and resources to help make your fundraising a success
regular emails inspiring you with ways to smash your fundraising targets
support from our friendly team to help with any questions along the way.
Fundraising ideas to do from home
Get crafty
Make homemade gifts, soap or cards for your loved ones. Send to your friends and family in the post and ask for a donation.
Bake-off
Dust off your aprons to challenge your friends to a bake-off competition. Ask people to donate to enter, then share your baked goods together or over video.
Have a declutter
Now's the perfect time to declutter and sell any old clothes, unwanted gifts or books online – try eBay for charity, Facebook Marketplace or Depop.
Host a quiz
Whether at your local pub or over video chat - invite your friends and family to your quiz and find out who's the most competitive player!
Coffee mornings
Catch up over a cuppa and host a coffee morning with friends and family – settle in with a drink, a slice of cake and enjoy some games.
Teach a class
A group or online class, like yoga, home workouts or guitar lessons, or home schooling - are great ways to help people learn new things.
Get playing
Invite your friends to a gaming marathon and place bets on the winner – it's a great way to keep in touch and have fun at the same time.
Challenge yourself
Give something up and ask friends and family to sponsor you - it could be a habit, or even a favourite food.
Still looking for inspiration?
Our A-Z guide will give you plenty of inspiration whether you're interested in challenges, events, crafts, or anything else.
Fundraising stories to inspire you

Rebecca's bake sale
"The NSPCC have always had a firm place in my heart. I love cooking so I thought I'd get some friends round, they can bring their kids, and we'll bake some cakes."

Archana's skydive
"I'm so scared of heights I can't even go on a slide with my toddler. But it was the most exhilarating experience of my life...I can't believe I did it."

Jack's disco
"I had lots of fun throwing the best party ever – it's going to go down in village history! I don't know the exact amount I raised, but I'm really proud."
How your fundraising helps

£54 could pay for a Childline supervisor for 2 hours, helping our volunteer counsellors be here for children. £200 could pay for our volunteer counsellors to answer 50 children's calls for help to Childline. £540 could pay for a trained practitioner for three days, helping children get back on track following abuse