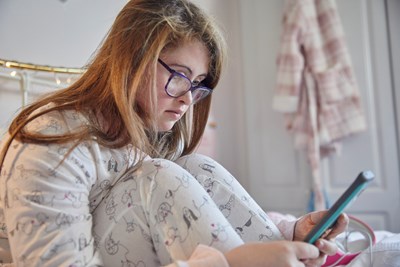 We supported children with over 200,000 Childline counselling sessions last year.
Childline is our service for children and young people - we're here to listen 365 days a year.
Children don't always know who to trust with their worries. Without a safe place to turn, they can put their trust in the wrong person or keep their fears to themselves. Home isn't a safe place for every child, and the pandemic made even more children feel trapped, lonely, and unsure who to trust.
Childline gives every child access to free, confidential support whenever they need it. This important service is operated by staff and over 1,200 volunteers around the UK - who delivered over 200,000 counselling sessions between April 2020 and March 2021 alone.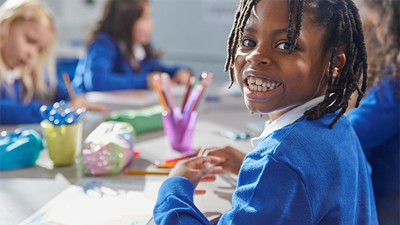 By February 2020 we'd reached over 90% of primary schools in the UK with our Speak out Stay safe programme.
We help children understand they always have the right to be safe
We know that at least 2 children in the average primary school classroom have experienced abuse or neglect.
Child abuse is preventable – not inevitable. That is why we're here, fighting for every childhood. Part of the work we do to keep children safe is to explain to them in an interactive, age-appropriate way:
what abuse is
how to spot the signs
and what to do if they are ever made to feel scared or worried by something.
We've developed online resources for parents and schools to help them protect children and young people - find out how you can access our online hub. We also have versions of our resources in Welsh, in British Sign Language (BSL) for d/Deaf children and for children with special educational or additional support needs and disability (SEND).
1 in 5 children in the UK have been exposed to domestic abuse – our DART service offers specialist care to support and advise families.
Domestic Abuse Recovering Together (DART) helps children share their experiences and their mothers to understand them.
Domestic abuse can have a negative impact on a child's behaviour, brain development and wellbeing. Children need safety and security – and when those needs aren't met it can take a toll on their education and their mental health.
We've been running DART for 10 years. In that time, we've worked with more than 2,000 women and children across the UK. And using what we've learnt, since 2018, we've trained over 300 professionals in partner organisations to deliver DART themselves.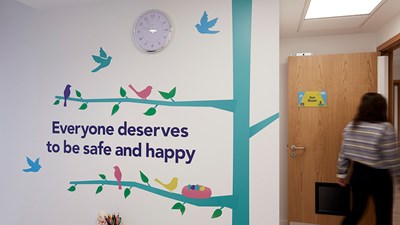 We helped set up the first Child House service centre in the UK - where children can recover from sexual abuse with all the help they and their families need.
The Lighthouse unites agencies like the police and social services under one roof to support children recovering from sexual abuse.
Getting the right support when a child has been abused is so important. But after sexual abuse, children and their families often struggle to navigate health and social care, therapeutic services, police, and often, the criminal justice process by themselves.
We're proud to have helped launch The Lighthouse, London's first Child House, in October 2018. It's the first centre in the UK to bring multiple agencies together under one roof to provide a child-friendly, multidisciplinary service for victims and survivors of child sexual abuse and exploitation. Based in Camden, it serves the London boroughs of Barnet, Camden, Enfield, Haringey and Islington.
How The Lighthouse makes a difference
Thanks to the Home Office, The Mayor of London's Office for Policing and Crime, NHS England, the Department for Education, charity partner Morgan Stanley (who raised over £1.5m) this multi-agency project was brought to life. The generous funding the project received helped to refurbish and transform the NSPCC's service centre in North London.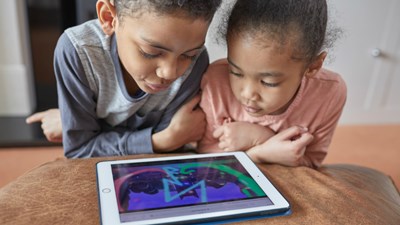 We've campaigned for social media companies to be regulated to protect young people online – and the government has listened to our demands and advice.
Our Wild West Web campaign demands young social media users are protected from online abuse and grooming
Social media isn't safe. There are over 100 reports of online grooming or child abuse image offences recorded by the police a day. Behind each of those reports is a child whose life has been changed forever.1
In 2019 over 45,000 supporters across the UK signed our petition. And our voices were heard. On 12 February 2020, government confirmed their proposals for new laws to regulate tech companies and hold them accountable for the abuse that is taking place on their platforms.
1 in 10 children in the UK have experienced neglect – but it's easy to miss. We've developed a tool, GCP2, for professionals to help them spot the signs.
With the help of our partners we used GCP2 to support over 19,000 people in 2020/21.
Neglect is the most common form of child abuse in the UK.1 But it takes many different forms which makes it difficult to spot, even for trained professionals like police officers, social workers and health workers.
By finding new ways to share our knowledge with others, we can help keep many more children and young people safe. Since 2016, over 21,000 professionals have been trained to use GCP2 in 85 local authority areas. In 2020/21 alone, our partner organisations used the GCP2 assessment tool to support over 19,000 people around the UK.2 Our training is available in multiple languages, and we've developed accessible versions for adults and children with learning disabilities.
"It's crucial that everyone plays their part to prevent child abuse. What you've read on this page is a reflection of the fantastic contribution made by our supporters, partners, volunteers and staff. Thank you for your support and the part you play in building a better world for children. Together we can stop child abuse and neglect."
Peter Wanless, CEO of NSPCC
What's next?
Together, we can stop child abuse and neglect. Through the collective power of our staff, volunteers, supporters and partners, and our 100 years of experience; we will move closer to achieving that goal.
Read about our vision and impact goals and find out how you can help us achieve them. Together, we can stop child abuse and neglect.
How your money is spent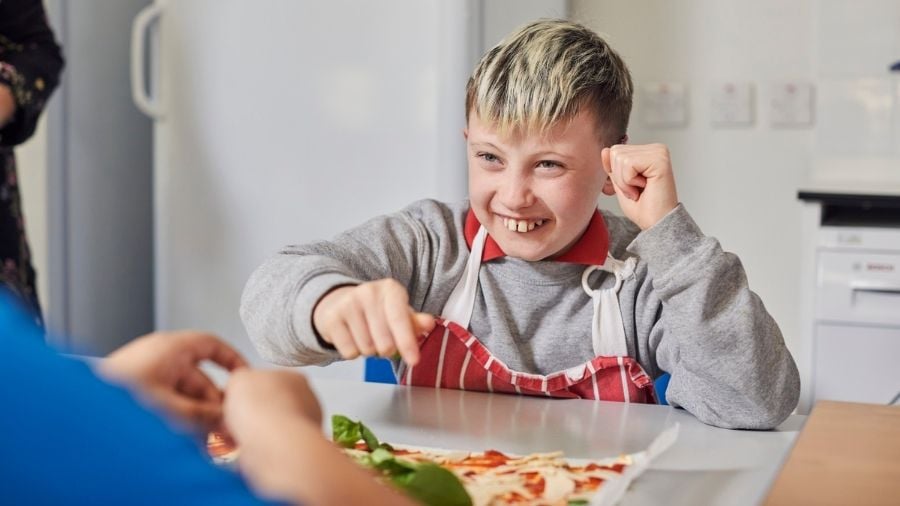 Around 80p in every pound you donate to us is spent on children and young people.
Your amazing donations, fundraising and campaigning helps us reach millions of children and young people with our advice, information and service.
Every pound you donate helps us protect children and prevent abuse.
Help us make an impact
Almost 90% of our income comes from donations
We can't be here for children and young people without the generous support of people like you. Donate today – or fundraise for us.
Stand with us to end child abuse in the UK
There are lots of other ways you can help us – from campaigning to change laws to volunteering with us.
You might also be interested in
---
References
1. NSPCC estimates are based on police recorded crime figures for 2020/21 for England and Wales for Obscene Publication offences and Sexual Grooming offences.

There was a combined average of 104.6 offences a day. Published figures do not reveal how many of the Obscene Publication offences involve images of children but results from the NSPCC's previous Freedom of Information request suggest the vast majority are.

For both offences, it is likely the majority of crimes involve the internet considering the role it can play in publishing and sharing images or the way it could be used by offenders to contact and build relationships with children.

2. According to the impact report for 2020/21: We reached many more children and adults through our scaled-up services than target, once restrictions eased and staff returned. GCP2 reached 19,898 people