Training
As a helpline volunteer you'll play a crucial role in empowering children, so we make sure you receive the best training possible.
You will take part in a training programme tailored to your chosen volunteer role and receive training that covers Childline counselling situations.
Training is spread out to fit your schedule - running on evenings and weekends. You can learn more about this during your interview.
During your training, you'll observe an experienced counsellor on shift – so you can familiarise yourself with the counselling room environment and see first-hand how to engage with a child or a young person.
Ongoing support
You'll be assigned a supervisor for the entire time you're volunteering for the Childline helpline. They'll be on hand to offer feedback on your performance and support your development in the role.
Before and after every shift you will attend a briefing and debriefing with other volunteers and a Supervisor. This is a chance for you to talk about your shift, the impact it had and how it made you feel.
Taking time to speak to a Supervisor and with other volunteers about your experiences is an important part of the support we offer.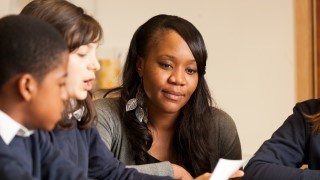 Volunteer opportunities near you
Find a volunteer role near you
Donate now
Last year a third of all calls to our helpline were about neglect, a figure that's even higher at Christmas. Donate now and help shine a light on children left in the dark.
Donate now
Get in touch
If you have any questions about a role or the training provided, get in touch.
Email Childline volunteer recruitment