It's Anti-Bullying Week! This year's theme is One Kind Word.
What is Anti-Bullying Week?
This annual event co-ordinated by the Anti-Bullying Alliance aims to raise awareness of bullying of children and young people. It also highlights ways of stopping bullying, and how to respond to it.

Find out more at: www.anti-bullyingalliance.org.uk and get involved on social media using #AntiBullyingWeek #OneKindWord #OddSocksDay @ABAonline
New insights into bullying from Childline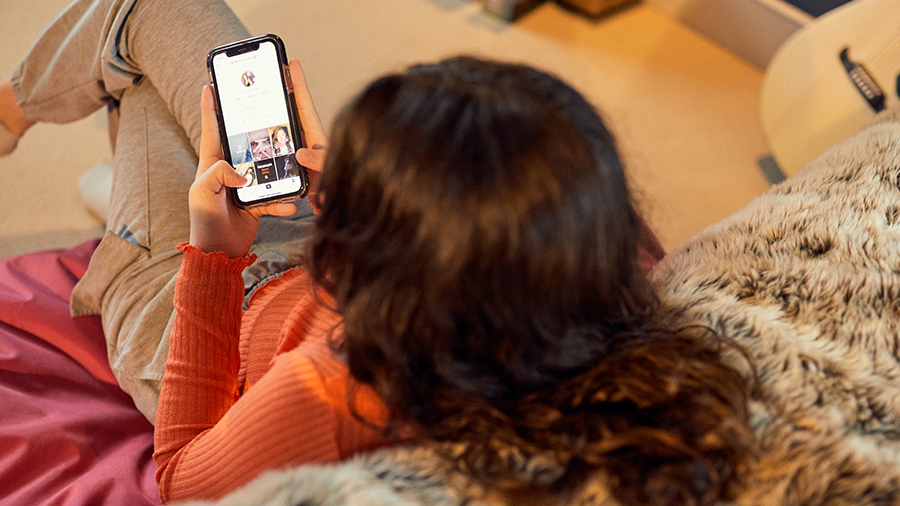 Childline is our counselling service for children. Children and young people from across the UK can contact our counsellors by email, chat or phone, for free confidential support and advice.
Last year (2020/21) our counsellors delivered 6,654 sessions about bullying – and analysis highlights how, while for some children lockdowns were a respite from bullies, for many the bullying transferred online.
"I've been bullied for the past 6 years - it started in primary school. I have no one and it feels like everyone hates me and is better off without me. I've tried to make friends but I feel like I'm invisible. I've not really told anyone because I don't want to bring attention to it. I've not been to school for a while because of COVID and my mum is thinking about home-schooling me as she's noticed I'm a lot less anxious not being at school every day."
Girl, aged 13
Analysis of Childline data shows how bullying adapted to the obstacles of the pandemic: sessions about bullying in person have more than halved compared with the year before (2019/20), while sessions about online bullying have increased by 25%.
"The bullying I used to get at school has gone online now because we are not going to school due to the virus. I am getting horrible messages sent to me and nasty comments about everything I post. One message that really upset me said my mum was going to die of coronavirus. The bullying is getting worse now than when I was at school."
Girl, aged 14
The number of counselling sessions on in person and online bullying rose and fell in line with the national lockdowns' coming into force and easing:
in February 2021 during the third national lockdown, Childline delivered 216 counselling sessions to children on bullying in person and 213 on online bullying
in March 2021 as children returned to school, Childline delivered 523 counselling sessions about bullying in person and 171 on online bullying.