66% increase in child abuse image offences recorded by UK police in the past 5 years, our investigation has revealed.1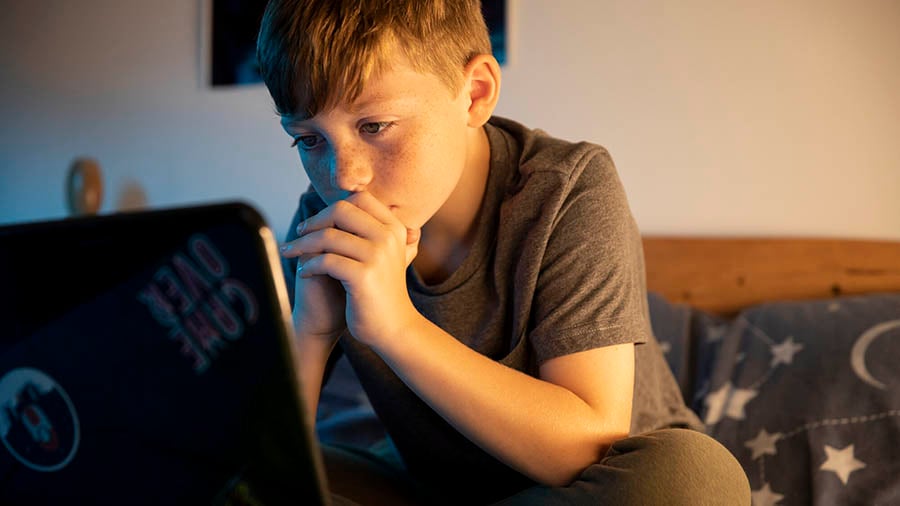 Over 30,000 crimes involving the sharing and possession of indecent images of children took place last year (2021/2022), according to freedom of information data obtained from UK police forces.
We believe that unregulated social media is causing this increase of online child sexual abuse. Social media companies are failing to stop their sites being used to organise, commit and share child abuse.
We're calling on the government to give all children a powerful voice and representation in future regulation by creating a statutory child safety advocate through the Online Safety Bill. This would put children's experiences at the front and centre of decision making, building safeguarding into regulation and prioritising child protection.
Our research into child abuse images on social media shows:2
Snapchat is the site most used to share child abuse images, being used in 43% of cases where a social media site was flagged.

Facebook, Instagram and WhatsApp, which are owned by Meta, were used in 33% of child abuse crimes on social media.

For the first time, virtual reality environments, such as the Metaverse which is accessed through Oculus headsets, were found to be involved in child sexual abuse image crimes.
Committing to a statutory child safety advocate is crucial, acting as an early warning system to identify child abuse risks and ensuring they are on the radar of companies and Ofcom. The advocate would reflect the experiences of children and young people and help create an online corporate culture that focuses on preventing abuse.