Child trafficking
Signs, indicators and effects
---
Signs a child has been trafficked
Signs that a child has been trafficked may not be obvious but you might notice unusual behaviour or events. These include a child who:
spends a lot of time doing household chores
rarely leaves their house, has no freedom of movement and no time for playing
is orphaned or living apart from their family, often in unregulated private foster care
lives in substandard accommodation
isn't sure which country, city or town they're in
is unable or reluctant to give details of accommodation or personal details
might not be registered with a school or a GP practice
has no documents or has falsified documents
has no access to their parents or guardians
is seen in inappropriate places such as brothels or factories
possesses unaccounted for money or goods
is permanently deprived of a large part of their earnings, required to earn a minimum amount of money every day or pay off an exorbitant debt
has injuries from workplace accidents
gives a prepared story which is very similar to stories given by other children.
Signs an adult is involved in child trafficking
There are also signs that an adult is involved in child trafficking, such as:
making multiple visa applications for different children
acting as a guarantor for multiple visa applications for children
travelling with different children who they are not related to or responsible for
insisting on remaining with and speaking for the child
living with unrelated or newly arrived children
abandoning a child or claiming not to know a child they were previously with.
Recognising the signs of child trafficking
Children who are trafficked are intentionally hidden and isolated from the services and communities who can identify and protect them.
Children may find it hard to understand that what's happening is abuse - especially if they have been groomed.
A victim of grooming may believe they are in a relationship with their abuser and be unaware that they are being exploited.
Children may not understand that child trafficking is child abuse and that they've done nothing wrong. They might think they played a part in their abuse or they're guilty of breaking the law.
Children who have been trafficked may find it difficult to tell anyone what's happened to them. They may also tell their stories with obvious errors, inconsistencies or a lack of reality. Many victims of child trafficking don't speak English.
Children are often too scared to speak out. They may be frightened of:
what will happen to themselves, their friends and their family
all adults and authorities
being prosecuted for a crime
being returned to their home country where their situation may be even worse
Juju or witchcraft rituals performed during their experiences
judgement from their community and families
They may also feel very guilty or ashamed about the abuse they've suffered.
Some traffickers compose stories for victims to learn in case they are approached by the authorities.
If a child is suffering from Post-Traumatic Stress Disorder (PTSD) they may have difficulty in recalling details or have blanks in their memory.
Sometimes children who are trafficked are made to commit crimes such as pickpocketing or working on a cannabis farm.
In these cases there is guidance for prosecutors in England, Wales and Scotland on how to investigate and pursue the case.
But child trafficking victims continue to be incorrectly identified and treated as suspects, not victims.
In 2013, the Court of Criminal Appeal quashed the convictions of 3 Vietnamese children who were trafficked to the UK and forced to work in cannabis factories ([2013] EWCA Crim 991).
---
Things you may notice
If you're worried that a child is being abused, watch out for any unusual behaviour.
withdrawn
suddenly behaves differently
anxious
clingy
depressed
aggressive
problems sleeping
eating disorders
wets the bed
soils clothes
takes risks
misses school
changes in eating habits
obsessive behaviour
nightmares
drugs
alcohol
self-harm
thoughts about suicide
If you're worried about a child, contact the NSPCC helpline on 0808 800 5000.
Find out more about the signs, symptoms and effects of child abuse.
---
Children may show signs of multiple forms of abuse and neglect
Children who have been trafficked may show signs of multiple forms of abuse and neglect including sexual abuse, sexual exploitation, physical abuse, emotional abuse, neglect and grooming.
Find out the signs, symptoms and effects
Child Trafficking Advice Centre
If you work with children or young people who may have been trafficked into the UK, contact our specialist service for information and advice.
Call us or email help@nspcc.org.uk for more information.
Find out more about CTAC
Government indicators for identifying if a child has been trafficked
All 4 governments in the United Kingdom, as well as international organisations such as the United Nations, publish guidance to help professionals identify and respond to a child who may have been trafficked.
Published guidance lists common indicators to help professionals assess whether a child might be a victim of trafficking. Find the legislation, policy and guidance for child trafficking in your nation.
Having one or more of the signs of child trafficking does not mean a child is definitely a victim – each case should be considered on its own merits.
If a UK agency or organisation thinks a child has been trafficked they should:
follow their own child protection procedures to ensure the child's safeguarding needs are assessed and addressed
report their concerns to a first responder for the National Referral Mechanism (NRM) such as the NSPCC's Child Trafficking Advice Centre. Read our factsheet on the National Referral Mechanism to find out more.
Effects of child trafficking
Child trafficking can have long-lasting and devastating effects.
Being kept captive or living or working in poor conditions can have a serious impact on a child's mental and physical health. They might also be suffering from the effects of multiple forms of abuse and neglect.
Children may feel distressed and alienated if they have been separated from their families, friends, communities and cultures.
They will often have had no access to education or opportunity for social and emotional development.
Effects of domestic servitude and forced labour
Children exploited for domestic servitude and forced labour can suffer physical injuries, develop problems with their emotional health and be denied access to an education.
Effects of sexual exploitation
Children trafficked for sexual exploitation are at high risk of prolonged periods of sexual violence causing physical injuries, sexually transmitted infections and, for girls, multiple pregnancies. Find out more about the effects of child sexual exploitation.
Further information and advice
Who is affected by child trafficking and modern slavery
Boys and girls of all ages are victims of trafficking.
Who is affected by child trafficking
Preventing child trafficking and modern slavery
How we can protect children and young people from child trafficking and modern slavery.
Protecting children from child trafficking
Helping children who have been trafficked
Find out how you can help protect children who have been trafficked or are at risk of child trafficking.
Keeping children safe from child trafficking
What you can do
Are you there for children's mental health?
We need to make sure every child always has a place to turn - night and day. Sign our petition calling on the government to help our Childline service be there for every child.
Sign the petition
Donate now
In the average primary school class, at least 2 children have suffered abuse or neglect. Donate now and help protect children today and prevent abuse from happening tomorrow.
Donate now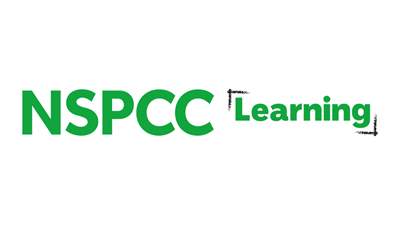 Work or volunteer with children and families?
Visit NSPCC Learning for information, resources and training to help you safeguard and protect children and young people across the UK.
Go to NSPCC Learning