Thank you all so much for your amazing support before, during and after the London Marathon. It really was a truly memorable day and it had been a real privilege to run for #TeamNSPCC.
Take on the iconic London Marathon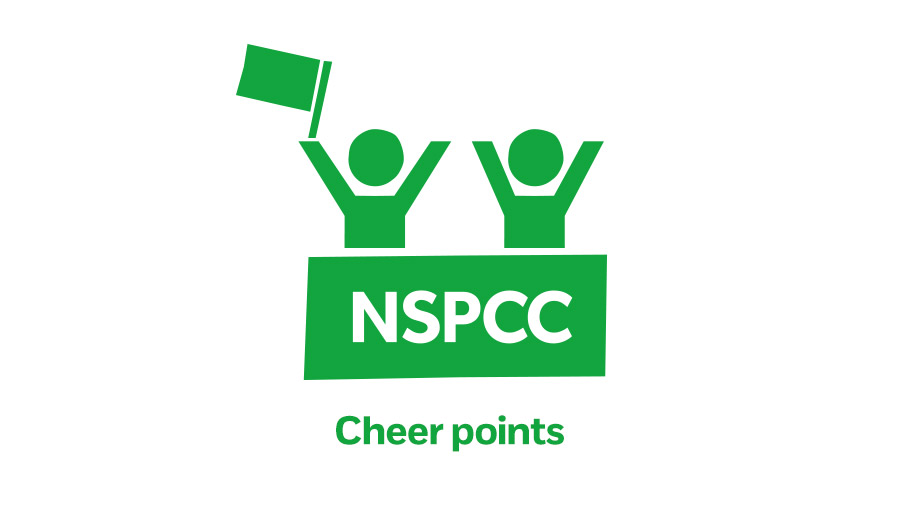 In the running world, it doesn't get much better than the unbeatable atmosphere of the Virgin Money London Marathon.
And we'd love for you to join Team NSPCC! If you choose to run with us, we'll be there cheering you every step of the way, ready to congratulate you at the finish line.
By joining us, you'll be fighting for every childhood and changing lives. That's what we call a personal best.
Take a look at our photos from 2019.
Before you apply, here's what you need to know
We ask all charity place runners to pay a £100 registration fee and commit to the minimum fundraising target of £2,200.
All applications will be reviewed. We'll get back to let you know if you've been successful in getting a place with us no later than Friday 6 September 2019.
We get 3 applications for every 1 place we have. Applicants will recieve a place based on the quality of their application, especially your motivations to run for us and how you'll reach the fundraising target. They're not given on a first-come-first-served basis.
We only allow individual applications.
Get a charity place
If you think you've got what it takes to join #TeamNSPCC next year, apply for a charity place with us.
Register for £100 and we ask that all our runners raise £2,200.
Apply for an NSPCC place
Ballot entry
The public ballot for a place in the Virgin Money London Marathon is now closed. If you're lucky enough to get a guaranteed place you will be notified in October.
You can then join #TeamNSPCC as an own place runner with no minimum fundraising target. We just ask that you raise what you can to get all the perks of joining our team.
What will I get with #TeamNSPCC?
Tailored training support fit to your needs from our world-class training partner, Full Potential.
Access to our bespoke team training day
A chance to join the #TeamNSPCC community on Facebook
6 cheer stations along to the route to fully support you on the day
VIP treatment at our post-race party, just minutes from the finish line including professional sports massage, food and drink.
Everything you need to get started
Running Training Zone
Visit our running training zone for expert advice from our training partners Full Potential.
You will find everything from injury prevention, ways to find your race pace and nutirion
Training advice
What your support means
£2,300 could recruit and train a Schools service volunteer who could go on to visit primary school children and teach them how to keep safe from abuse.
Our services
Questions?
Email us on marathon@nspcc.org.uk with any questions or for any further information. We're here to support 9-5 Monday to Friday.
This event is run by London Marathon Events Ltd. For more details please check the website.
You might also like...
Brighton Marathon 2020
Join us at this spectacular race between one of the UK's most vibrant cities and its seafront.
Get your place
BMW Berlin Marathon 2019
Take in the sights of Berlin as you make your way through this famous Capital City. Running with Team NSPCC - it'll be a race you'll never forget.
Join our team
The Vitality Big Half
Get one of our guaranteed charity places in this exciting half marathon.
Join our team