Join us for an incredible evening to raise money for Childline
The 2019 Childline Ball is set to be more spectacular than ever before. Following the success of last year's X Factor Ball, we are thrilled to announce MasterChef as the theme for this year's Ball. MasterChef will be bringing star quality to the event, with extraordinary cooking entertainment and culinary excellence.
Join us in the fantastic surroundings of Old Billingsgate on Thursday 26 September as we enter an evening full of sparkling entertainment, a champagne reception and fabulous 3-course dinner. This glamorous event brings together celebrities and the most high profile leaders within the entertainment and media industry to enjoy an evening in aid of our vital Childline service.
You'll get the chance to take part in our raffle and silent and live auctions with lots of exciting prizes on offer. Last year you helped us raise an incredible £1,072,000 in total for our Childline service!
The Childline Ball is sure to sell out quickly. Reserve your table today so you don't miss out!
Book your table
Guests will enjoy a champagne reception and three-course dinner and be invited to participate in an exclusive auction of spectacular experiences and prizes.
Tables of 10: £6,000
Tables of 12: £7,200
Table of 10 plus celebrity guest: £10,000
To book your table or find out about sponsorship opportunities:
How the Childline Ball helps
By attending this event you can make sure we're here when a child contacts Childline, looking for help.
"I want to thank Childline for saving my life. If you hadn't have called me an ambulance I don't know what would have happened. I'm out of hospital now and feeling fine."
A Childline caller
"Not only will this evening be huge fun, it will raise desperately needed funds for Childline. At the moment we know there are hundreds of vulnerable children who urgently need our help but cannot get through to us because we simply don't have enough resources to answer them all. "
Dame Esther Rantzen, Childline Ball 2018
You might also like...
Volunteer at an event
Help create an amazing atmosphere and cheer on our NSPCC participants!
Volunteer
Do your own fundraising
Do your own fundraising for the NSPCC and every pound you raise will help protect children and prevent abuse. We'll help get you started with lots of great fundraising ideas.
Fundraise for us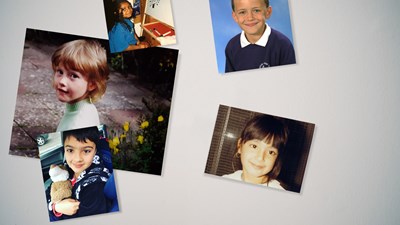 Donate now
On average, a child contacts Childline every 25 seconds. Donate now and help protect children today and prevent abuse from happening tomorrow.
Donate now