National Training Centre
Meeting and conference venue for hire in Leicester
---
Coronavirus changes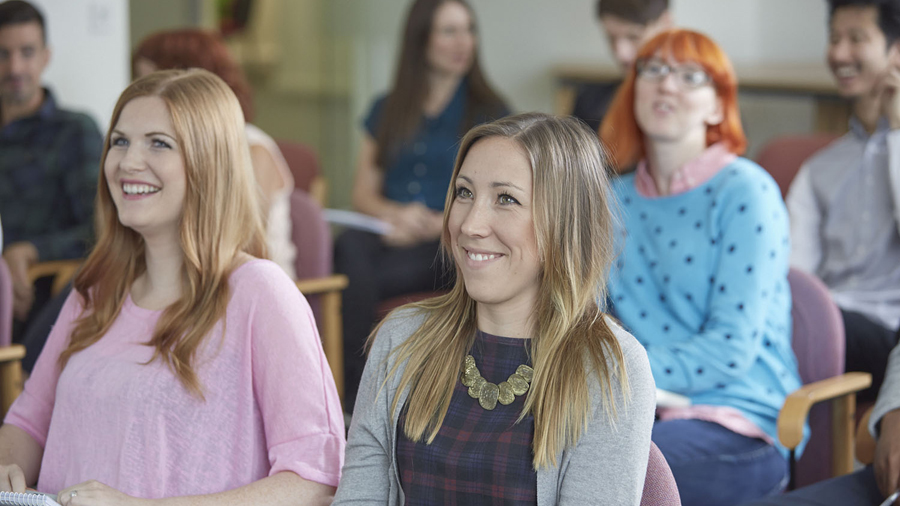 Our purpose-built training and conference venue in Leicester is a perfect place to host a meeting, conference or work-related event. Our facilities are still available for hire but in response to Covid-19 and new regulations, we have put safety measures in place throughout the venue. Please find out more and get in touch to book.
Room capacity
If you'd like to hire one of our rooms, find out more about our different spaces and room capacity for each.
Conference hall - 28 guests
Front conference hall - 12 guests
Back conference hall - 12 guests
Willow Room - 10 guests
Oak Room - 8 guests
Sunley Room - 5 guests
Smith Room - 4 guests.
Conference hall - 28 guests
Front conference hall - 12 guests
Back conference hall - 12 guests
Willow Room - 10 guests
Oak Room - 8 guests
Sunley Room - 5 guests
Smith Room - 4 guests.
Conference hall - 24 guests
Front conference hall - 12 guests
Back conference hall - 12 guests
Willow Room - 10 guests
Oak Room - 8 guests
Sunley Room - 5 guests
Smith Room - 4 guests.
Our private outside area is ideal for small activities and relaxation.
Other changes
Our experienced team of event bookers will be on hand from start to finish to make sure that your event is both safe and successful.
Before your event we will advise on:
arrival times to limit congestion
allocated times for breaks and lunch
maximum number of guests per room
available catering options
where catering and refreshments can be served
We will send you this information before you arrive for your event.
Car parking
There is plenty of space available in both our main car park and our overflow. We'll let you know which car park to use in advance.
When you arrive, our team will be ready to greet you as you enter the building. Your trainer /facilitator will be shown to the meeting room and all housekeeping points will be covered to ensure your event is safe.
The current government guidance is that people should keep at a social distance of 2m, where possible. If this isn't possible, it can be reduced to 1m with mitigation. We have made the decision to keep social distancing at 2m and have put signs throughout the building for your guidance.
To help with social distancing within the building, we have introduced:
a clearly marked out, one-way system (where possible) which is explained to guests on arrival
2m space markings on the floor where queuing can't be avoided
more space in all public areas to ensure that social distancing can be managed - all unnecessary furniture has been removed
Covid marshals to help with advice and guidance.
We make every effort to maintain hygiene standards throughout the venue at all times. This includes:
making hand sanitiser available in all public areas for all visitors
providing all rooms with tables that have wipeable surfaces - no cloths will be used
sanitising meeting rooms, toilets, public areas and high contact areas with Versan, a hard-surface disinfectant for disease control that is a non-toxic alternative to bleach
cleaning all public areas hourly - checklists will be displayed to throughout the venue to show that this is being done
cleaning toilets hourly - checklists will be displayed in the toilets to show that this is being done
sanitising all room keys and placing them in sealable bags at the end of the day - they can then be handed to the facilitator
training staff to use all the chemicals they use and the PPE they are required to wear, properly
sanitising all water machines at the end of each day.
The ground-floor restaurant offers a delicious, balanced selection of homemade food for breakfast, lunch and dinner. Our seasonal produce is fresh and ordered from local suppliers, which helps us reduce our carbon footprint.
All of our menus have a meat, vegetarian and fish option; there is also a salad bar all year-round. We also cater for special dietary requirements on request.
Tea and coffee are always available in the lounge area.
At present, we are not able to offer our full range of products as our priority is to keep both visitors and staff safe.
Covid safety measures
The restaurant and coffee lounge have been set to allow 2m social distancing.
You have the option of being served refreshments in your meeting room, the restaurant or the lounge.
All staff have received Covid-related training.
All food is prepared by our catering team onsite, as required.
All food is individually portioned and served in eco-friendly disposable packaging.
Break times are staggered to reduce congestion.
The catering team wear gloves, disposable aprons and masks.
There are sanitising stations next to food and drink stations.
The coffee lounge on the first floor and restaurant will be cleaned after each refreshment break and lunch tables, chairs and contact areas will be sanitised.
All IT cables are wiped with antibacterial wipes at the end of each day.
The latest audio-visual technology is available in all conference rooms.
The conference hall has staging, a data projection unit, presentation screen, sound system and hearing loop system.
Our range of materials on all aspects of child protection and training is available in a comfortable and relaxed working environment.
Television, DVD player and computer are available for viewing electronic media.
There is no charge for use of the Learning Resources Unit to delegates on training courses at the NSPCC National Training Centre.
Located in the foyer of the National Training Centre, you will find inspection copies of all current NSPCC publications.
Delegate reviews
Good value for money, with the added bonus of us knowing we are engaging with an organisation whose focus is the protection of children
Past delegate
Stands out above the rest...you actually get much, much more than you pay for. A fantastic venue!
Past delegate
AIM Accredited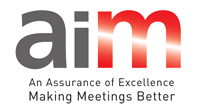 Our national training centre is proud to receive AIM accreditation, recognised by the industry as a mark of excellence.
Contact us to book or for more information
Our team of highly-experienced conference coordinators are on hand to ensure your event runs smoothly.
To make a booking or enquiry, call us or email ntcevents@nspcc.org.uk .
How to find us
Our address is 3 Gilmour Close, Leicester, LE4 1EZ. Map
Rail: Leicester is the nearest mainline station
Bus: Bus numbers 26 and 54, from stand C12/13 on Charles Street, Leicester.
Air: 30 minutes from East Midlands airport on the M1 junction 23a (A453).
60 minutes from Birmingham International airport on the M42 junction 26.
Car: Easy access from the M1.
Bicycle: We have a bicycle shed and shower room available at the centre.