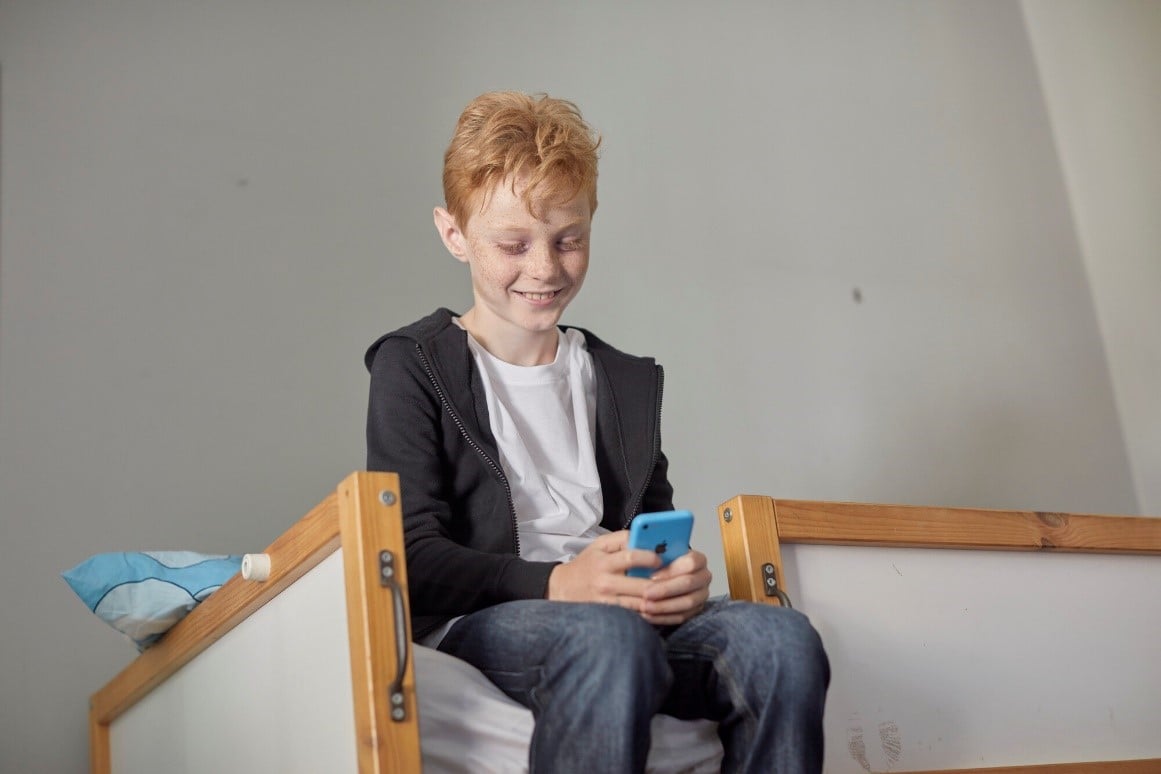 What is WhatsApp?
WhatsApp is one of the most popular instant messaging apps, used by over 2 billion people in 180 countries. It allows you to send and receive messages, as well as make voice and video calls. You can connect with people individually or join group chats where lots of people can contribute. All you need to set up a WhatsApp account is a phone number.
What age rating is WhatsApp?
The app is rated 16+.
Features of WhatsApp
To connect you with others, WhatsApp checks your phone's address book for other users and automatically suggests these as your WhatsApp contacts. It also updates your WhatsApp contact list whenever your phone contacts sign up to the app. This is an optional feature, and you can switch it off, but this puts limits on the app's functionality.
When you are using WhatsApp, certain information is shared with your contacts:
Status – this allows you to share updates on your profile in the form of text, photo, video, or GIF that disappears after 24 hours.
Last seen – this tells your contacts what time you last used the app.
Online – this tells your contacts if you are currently using the app.
Read receipts – this allows users to see if the message has been sent, delivered, and read.
Through the privacy settings in the app, you can help your child control who can see this information.
The new 'Communities' feature allows users to connect multiple groups together under one umbrella to organise group conversations on WhatsApp, meaning that thousands of users can join a community. A WhatsApp community, unlike a group, is a collection of related groups under one roof.
WhatsApp makes use of certain features that are focused on the privacy of its users. Some of these key features are:
End-to-end encryption – this means that only people within the chat can read or listen to what is being sent. WhatsApp cannot view these messages, and they cannot be remotely accessed by police or government, and they can't be seen by hackers. This means that the message privacy is more secure, but also means they can't be monitored for illegal activity.
Disappearing messages – this is an optional feature that allows you to set messages to disappear 24 hours, 7 days, or 90 days after sending. This setting can be applied to all chats or selected ones. It is important to remember that messages can still be saved, screenshotted, or forwarded before they disappear.
View once – this feature allows you to send photos and videos that disappear from your chat once they've been opened. The image or video that you send cannot be saved, shared, or forwarded and you can see when it has been opened (if you have read receipts turned on). The image or video expires after 14 days if it is not opened.
Live location – this allows you to share your real-time location for a certain amount of time with other users in an individual chat or group. You can stop sharing at any time but the people you shared it with will still be able to see your last updated location.