No child should be left to cope alone
We need individuals and companies alike to come together and fund Childline for 100 unforgettable days, so we can be there for the children who need us most. Help us be here to answer their call.
How Childline helps
Every day Childline is here, providing free and confidential support to children who have nowhere else to turn to.
"I cannot praise Childline enough: they saved my life so many times. If I hadn't had them to turn to then I would have maybe killed myself or gone down the wrong route in life."
Childline helped Sioned to feel like someone cared about her
Children contact us for help with anything from exam worries to sexual abuse. When they find the courage to reach out, our trained Childline counsellors are here for them.
One unforgettable day gives children a voice when no one's listening, a space online they can trust and the option to ask for help,
wherever and whenever.
Meet some of the people who've funded unforgettable days
"One Unforgettable Day brings you closer to Childline, providing a real life experience of supporting children like no other. Those children who might be suicidal – can be saved. Childline can help a child recover, or better still, prevent abuse in the first place. I consider supporting it a 'no brainer'. "
Alan Peterson OBE / Non-Executive Chairman of HSS Hire Group and Chairman of BBI Diagnostics Group
Alan's unforgettable days were 8 February 2018, 8 February 2019, 5 June 2020, and 5 June 2021.
"Childline is a truly inspirational service which transforms the lives of hundreds of thousands of children every year. It gives them hope, encouragement and restores their confidence when they may have nowhere else to turn. Talking to a counsellor can be the first step that child takes to getting their life back on track."
Andy Briggs / CEO, Phoenix Group
Andy's unforgettable days were 26 June, 8 and 17 September 2018, 5 February 2019, and 5 February, 26 June, 8 and 17 September 2020.
Fund Childline for one unforgettable day
Funding an unforgettable day means running every Childline base in the UK, and the Childline website, for 24 hours. It takes under a minute to fill out your details below and take a stand with us. Our Partnerships team will get in touch to explain how you can get involved, and share our sponsorship pack.
Not for you? Having an issue?
Let us know if you have any questions or issues by email.
We appreciate any and all feedback.
Meeting standards

We've agreed to stick to a strict set of codes and a fundraising promise, which means we treat our supporters and donors with respect, fairness and honesty and we are always clear about how we raise money.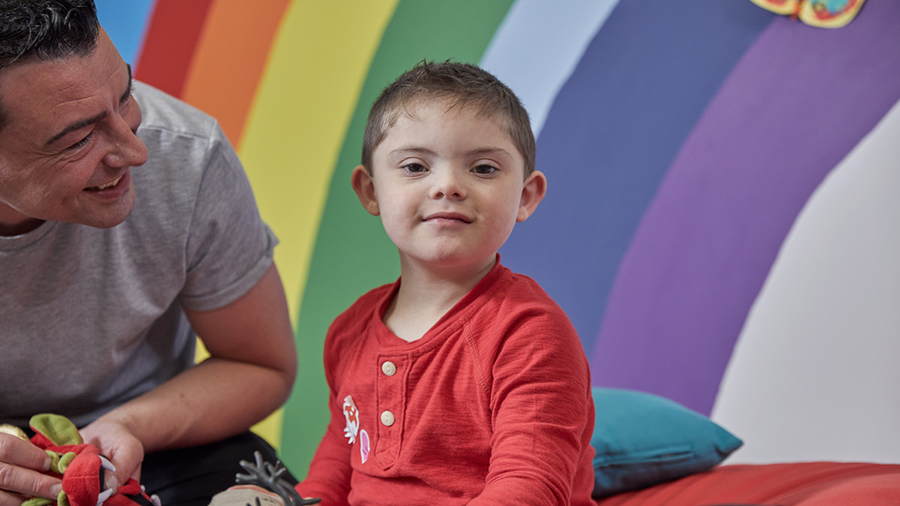 In 2019/20 we spent £86.8 million (79.7%) on services and activities to make children and young people safer. This includes working with children and families, our helplines, schools service and child protection and awareness campaigns like PANTS. Read our Annual Report.