Why do teenagers and children self-harm?
The reasons children and teenagers can self-harm are often complicated and will be different for every child or young person. Sometimes a child or teenager may not know the reasons they self-harm.
For many young people, self-harm can feel like a way to cope with difficult feelings or to release tension. The physical pain of hurting themselves can feel like a distraction from the emotional pain they're struggling with.
Some difficult experiences or emotions can make self-harm more likely in children:
experiencing depression, anxiety or eating problems
having low self-esteem or feeling like they're not good enough
being bullied or feeling alone
experiencing emotional, physical or sexual abuse, or neglect
grieving or having problems with family relationships
feeling angry, numb or like they don't have control over their lives.
Signs of self-harm in children and teenagers
It can be hard to recognise the signs of self-harm in children and teenagers, but as a parent it's important to trust your instincts if you're worried something's wrong.
Signs to look out for can include:
covering up, for example by wearing long sleeves a lot of the time, especially in summer
unexplained bruises, cuts, burns or bite-marks on their body
blood stains on clothing, or finding tissues with blood in their room
becoming withdrawn and spending a lot of time alone in their room
avoiding friends and family and being at home
feeling down, low self-esteem or blaming themselves for things
outbursts of anger, or risky behaviour like drinking or taking drugs.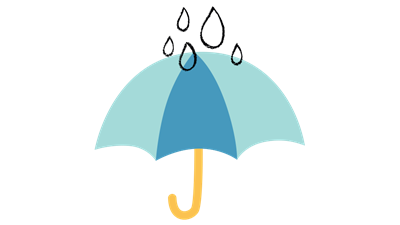 5% of all of all Childline counselling sessions related to self-harm in 2020/21.
Volunteer for vital services like Childline and help us make a difference to children with no one to turn to.
Supporting a child who self-harms
Offer them emotional support
Finding out that your child's been hurting themselves can be really hard to accept and it's natural to feel anxious or upset. Some parents might also blame themselves or feel powerless to help. But if you can, it's really important to try and stay calm and remember there are things you can do to support your child.
Focus on showing them that you're there whenever they choose to talk. Remember they may prefer to talk over text or WhatsApp rather than in person. If they do feel ready to talk, try to just listen and not ask too many questions about why they've been self-harming, so it doesn't seem like you're judging them.
Let them know that you care about them and that you want to help them find healthier ways to cope with difficult or upsetting feelings they're having. But that's it's okay for them to be honest with you about what they're going through.
Focus on what's causing the self-harm
Remember self-harm is often caused by an underlying problem, like depression or anxiety, or being bullied. It can be more helpful to focus on helping them with what's causing their feelings rather than on the self-harm itself.
You can help them to get support for a mental health problem, such as by talking to their GP, someone at their school or to Childline. It can also help to ask their GP about a referral to Child and adolescent mental health services (CAMHS).
Sometimes hiding or taking away something a child is using to self-harm can lead to them finding other ways to hurt themselves. You could try asking your child what would be most helpful for them and ask them to tell you when they feel they want to hurt themselves.
Sometimes, it might be possible to come to an agreement where your child tells you when they've hurt themselves. It's important to make sure any injuries or cuts are cleaned and properly taken care of. Any serious injuries should be treated right away in a hospital.
Encourage them to find healthy ways to cope
Instead of simply asking a child to stop self-harming, it can be helpful to suggest something they could do instead to cope with difficult feelings.
Some things young people who've spoken to us have found helpful are:
paint, draw or scribble in red ink
hold an ice cube in your hand until it melts
write down your negative feelings then rip the paper up
wear an elastic band on your wrist and snap it every time you feel the urge to self-harm
listen to music
punching or screaming into a pillow
talk to friends or family
take a bath or shower
exercise
watch your favourite funny film.
Childline also has many more self-harm coping techniques for children and young people. The wall of expression game can also be a helpful way for young people to deal with difficult feelings.
Help them to build their confidence
Many children who self-harm suffer from low self-esteem or confidence. You can help by reminding them about the things they do well or help them to learn something new together, like playing guitar or making crafts.
You could write a list of all the things that make you proud of your child and that make them special, and giving it to them. Try to focus on things about their personality rather than things like their academic achievements.
Childline also has advice for children and young people on building their confidence and self-esteem.
How Childline helps

Childline is a free service for children and young people - here whenever they need support or advice. We've delivered an average of around 17,000 counselling sessions a month since the first national lockdown began.
Childline is here for every child and young person. Whatever problems or dangers they're facing we're here to listen – 365 days a year.
"I am so immensely grateful that you were there to listen without telling me I am lying, judging me or making me feel worse about myself and that is the amazing thing about these chats, they can save lives."
Girl, aged 14
Children don't always know who to trust with their worries. Without a safe place to turn, they can put their trust in the wrong person or keep their fears to themselves. Home isn't a safe place for every child, and the pandemic made even more children feel trapped, lonely, and unsure who to trust.
"I just wanted to say a big thank you to the counsellor I spoke to this morning. I don't know what I would have done if you had not been there to talk to. You made me feel so much better about myself and gave me hope that maybe I will make it. I am so grateful for everything you have done. I was able to feel like my feelings are valid and that I have worth and a reason to live."
Girl aged 14
Childline gives every child access to free, confidential support whenever they need it. In 2020/21, we delivered 76,000 councilling sessions to children and the young people contacting us for the first time. Childline is always here to listen, whatever their worry.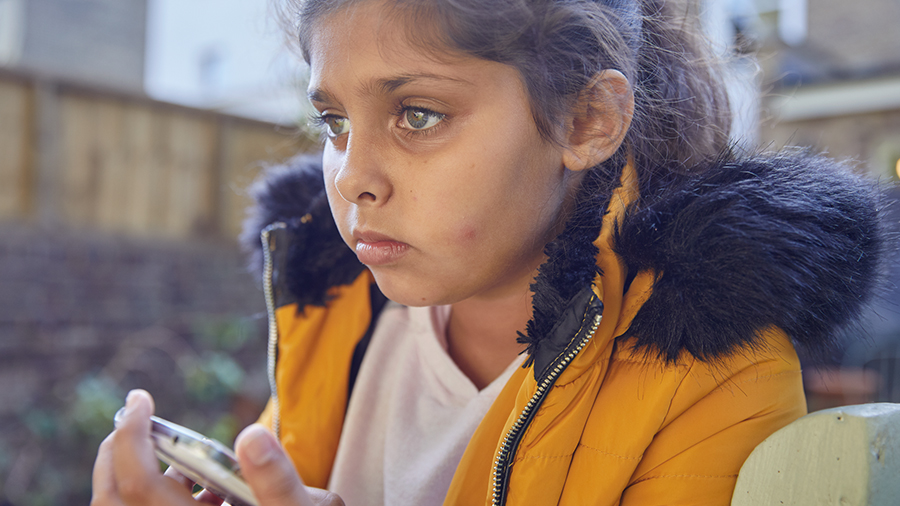 Childline is here for children and young people wherever and whenever they need us. Feedback from young people has told us:
Childline helps them feel less alone with their problems
Childline helps them see their problems from a new perspective
Talking about problems with Childline helps them open up with other people.
Our Childline staff and over 1,200 volunteer counsellors around the UK delivered over 200,000 counselling sessions in 2020/21. Hear from Omar, one of our counsellors, about his experience helping children during the pandemic.
"The volunteers who contribute are exceptional people… [We] are committed to the service continuing because we want to guarantee it is there for children and young people. We realise there is a real need and we are there for them."
Gwenno Huws, Childline volunteer counsellor (Prestatyn)
Children and young people also turn to our website for support online. Our website puts young people first – with games, tools, advice and support about anything from making friends to child abuse. Young people also turn to Childline's message boards to share their worries with other young people in a safe online space, with over 58,000 posts submitted in total in 2020/21.
"I have been seeing a counsellor at school for the last few years which has helped. I only see them once a week so in between I look at the Childline website for tips on managing anger and stress."
Boy, 13, Childline website user
In 2018 we created childline.org.uk/kids specifically for children under-12, to ensure our information is accessible for young people of all ages.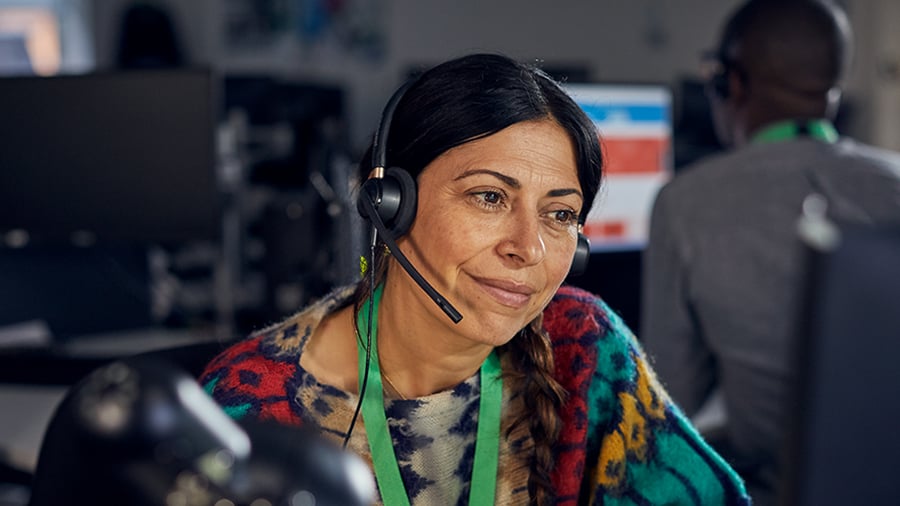 We want to be there for every child who needs us, no matter what their worry or how they choose to contact us. Children and young people sometimes have to wait for a Childline counsellor to be available. We're always looking to improve our counselling services and make sure we're there with them while they wait.
One example of this is the creation of Cubie, our chatbot helper that we've developed with our technology partner O2. Cubie asks important opening questions to children and young people while they wait. It also points them to helpful advice, support and games around the site to try in the meantime.
On average, online counselling sessions take over three times as long as over the phone – and make up around three quarters of our sessions.3 By using a chat bot we can help counsellors and young people by providing them with more information before each session.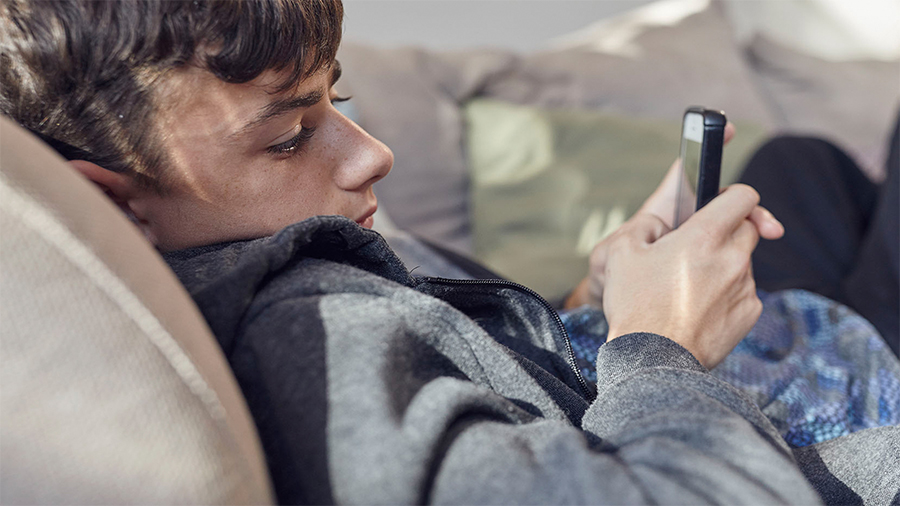 It costs £4 to answer a child's call for help. Around 90% of our income is donated - we can only be here with your help.4
You can help give children and young people a voice when no one else is listening.
---
References
3. In 2020/21, the average handling time for an online counselling session was over three times as long as the average for a counselling session by phone. This includes the time taken by the counsellor to record information after the counselling session is finished.

4. In 2019/20 our total income was £117.6 million. Of this total £93.5 million came from donations and legacies and a further £9.0 million came from activities undertaken for the purpose of raising funds (like dinners and balls, auctions and challenge events). This gives a total of £102.5 million from our supporters, or 87% of all income.