Female genital mutilation (FGM)
What is FGM
---
Female genital mutilation (FGM) is the partial or total removal of external female genitalia for non-medical reasons. It's also known as female circumcision or cutting.
Religious, social or cultural reasons are sometimes given for FGM. However, FGM is child abuse. It's dangerous and a criminal offence.
There are no medical reasons to carry out FGM. It doesn't enhance fertility and it doesn't make childbirth safer. It is used to control female sexuality and can cause severe and long-lasting damage to physical and emotional health.
Worried about FGM?
Call the FGM helpline if you're worried a child is at risk of, or has had, FGM.
It's free, anonymous and we're here 24/7.
fgmhelp@nspcc.org.uk
Watch our short film 'Ending FGM'
How FGM happens
The term FGM covers all harmful procedures to the female genitalia for non-medical purposes. There are 4 types - all are illegal and have serious health risks.
FGM ranges from pricking or cauterizing the genital area, through partial or total removal of the clitoris, cutting the lips (the labia) and narrowing the vaginal opening.
Even partial removal or 'nipping' can risk serious health problems for girls and women.
The cutting is made using instruments such as a knife, pair of scissors, scalpel, glass or razor blade.
Labia elongation, also referred to as labia stretching or labia pulling, involves stretching the labia minora, sometimes using sticks, harnesses or weights. Currently under-researched in comparison to other types of FGM, a 2016 study by the charity Afruca focuses on labia elongation and makes recommendations for raising awareness amongst practitioners and communities (AFRUCA, 2016).
FGM is usually performed by someone with no medical training. Girls are given no anaesthetic, no antiseptic treatment and are often forcibly restrained.
There are an estimated 137,000 women and girls affected by FGM in England and Wales
Explanation: Research by City University estimated that 103,000 women aged 15-49 with FGM, born in countries in which it is practised, were living in England and Wales in 2011.
In addition there were an estimated 24,000 women aged 50 and over with FGM born in FGM practising countries and nearly 10,000 girls aged 0-14 born in FGM practising countries who have undergone or are likely to undergo FGM.
Approximately 60,000 girls aged 0-14 were born in England and Wales to mothers who had undergone FGM.
FGM is illegal
FGM has been a criminal offence in the UK since 1985. In 2003 it also became a criminal offence for UK nationals or permanent UK residents to take their child abroad to have female genital mutilation.
Anyone found guilty of the offence faces a maximum penalty of 14 years in prison.
Reporting requirements
Regulated health and social care professionals and teachers in England and Wales must report 'known' cases of FGM in under 18s to the police (Home Office, 2016).
What the law says
Find out more about the legislation, guidance and policy around FGM for each nation in the UK.
Find out more
What you can do
Donate now
In the average primary school class, at least 2 children have suffered abuse or neglect. Donate now and help protect children today and prevent abuse from happening tomorrow.
Make a donation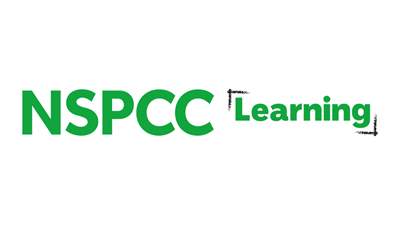 Work or volunteer with children and families?
Visit NSPCC Learning for information, resources and training to help you safeguard and protect children and young people across the UK.
Go to NSPCC Learning