Join us in 2020 on this European cycling tour
This 4 day challenge and cycle will see you cycle from London to Paris, arriving in time to watch the final stage of the Tour de France.
You'll cycle 308 miles through the stunning English countryside to the ferry at Dover. Once in France you'll continue along beautiful French country lanes, passing through traditional market towns and the rolling hills of northern France before reaching the finish line at the Eiffel Tower.
By signing up for this challenge, you'll also get the opportunity to ride the last few miles of the famous Tour de France route through Paris, and the following day get to see some of the final stage action live from the world-famous Champs-Elysees.
What's included in the challenge?
Fully supported cycle with first aiders, mechanics and support vehicle
acommodation, meals and drinking water throughout the challenge
fundraising advice, materials and ideas
Dover-Calais ferry and Paris-London Eurostar journey
NSPCC cycling jersey
professional training support from our partners, Full Potential.
Fundraising support
Our free fundraising packs are full of hints and tips, advice and materials to get you started.
Get your pack
Get in touch
If you're interested in taking on a challenge for us or have any questions, we're here to help:
How you'll make a difference
Abuse changes childhoods, but so can we. By taking part in a fundraising event, your donation will make sure that when a child needs a helping hand, we're there.
We help children across the UK to rebuild their lives and we're finding ways to prevent abuse from ruining any more.
More about what we do
Terms and conditions
Please note that this event/activity hasn't been organised by and isn't controlled by the NSPCC and is therefore not covered by the NSPCC's insurance programme. To the extent permitted by law, the NSPCC shall not be liable for any loss or injury arising out of the event or its organisation. Please speak to the company organising the event or activity that you're participating in if you would like further information in this respect.
You might also like...
Volunteer at an event
Help create an amazing atmosphere and cheer on our NSPCC participants!
Volunteer
Do your own fundraising
Do your own fundraising for the NSPCC and every pound you raise will help protect children and prevent abuse. We'll help get you started with lots of great fundraising ideas.
Fundraise for us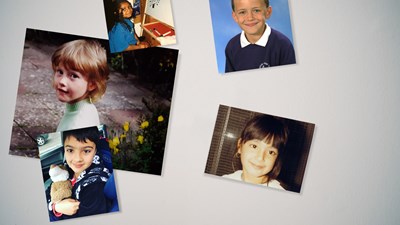 Donate now
On average, a child contacts Childline every 25 seconds. Donate now and help protect children today and prevent abuse from happening tomorrow.
Donate now