Join our 14th annual White Hat Ball in aid of Childline
The White Hat Ball is a sell-out, glamorous and fun-filled event, organised by a committee of dedicated volunteers from the Information Risk and Security sector.
Guests will enjoy a champagne reception, sumptuous 3-course dinner followed by entertainment including silent and live auctions where fantastic prizes will be won.
To top off the night, you can enjoy drinks at the bar, listen to the live band and dance the night away.
How your money makes a difference
At the 2018 White Hat Ball we raised an incredible £198,000, ensuring we can help over 45,000 children get in touch with a counsellor. With your help, we aim to raise even more.
By attending this event you can make sure we're here when a child contacts Childline, looking for help:
"I want to thank Childline for saving my life. If you hadn't have called me an ambulance I don't know what would have happened. I'm out of hospital now and feeling fine."
A Childline user


A huge thank you to KPMG for their support as our Headline Sponsor for the 2019 White Hat Ball.
You might also like...
Volunteer at an event
Help create an amazing atmosphere and cheer on our NSPCC participants!
Volunteer
Do your own fundraising
Do your own fundraising for the NSPCC and every pound you raise will help protect children and prevent abuse. We'll help get you started with lots of great fundraising ideas.
Fundraise for us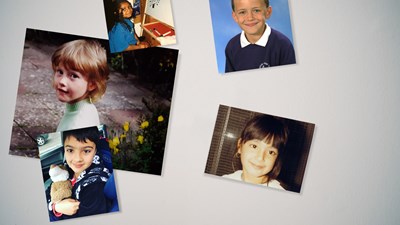 Donate now
On average, a child contacts Childline every 25 seconds. Donate now and help protect children today and prevent abuse from happening tomorrow.
Donate now