Partners
APSCo
Barclays Bank plc-Corporate Affairs
BBC Children in Need
BT
Clore Duffield Foundation
Comic Relief
Credit Suisse
Deborah Fern
Diane Briere de L'Isle Engelhardt
Dr Peter Cullum CBE
Impetus - The Private Equity Foundation
J C Bamford Excavators Ltd
John Hargreaves
Katherine Martin Charitable Trust
Lord Anthony Bamford DL
Mr & Mrs Jon Aisbitt
Mr Philip S Gower
Richard Caring
Scottish Government
Sir Doug Ellis
SPAR UK
Telefonica/O2 Europe plc
The 29th May 1961 Charitable Trust
The Cadogan Charity
The Children's Charity for the good of all children
The Doughty Family Foundation
The Ellerdale Trust
The Henry Smith Charity
The Liz & Terry Bramall Foundation
The Royal Bank of Scotland Plc
Timpson Ltd
Towergate Partnership
Toyota Motor Manufacturers (UK) Ltd
Guardians
William Ainscough
Mr & Mrs Paul & Pam Bell
Robert A Gillespie
Lord & Lady Harris of Peckham
P F Charitable Trust
Big Lottery Fund Scotland
City Bridge Trust
Capital Corporate Finance
Matalan Retail Ltd
Skipton Building Society
Jonathan and Caroline Sorrell
Ramez Sousou
David Tait MBE
Sir Stanley Thomas, OBE, OStj
The Thompson Family Charitable Trust
Tudor Foundation Inc
Philip Harris
Colin Joseph
Henderson Group
AF Blakemore and Son Ltd


Patrons
Mr David Roberts, Edinburgh House Estates (Holdings) Ltd.
The AIM Foundation
Eileen Ainscough
Andrew Sibbald
Army Central Fund
The Band Trust
The Bonita Trust
The Frank Brake Charitable Trust
The John Coldman Charitable Trust
Mr & Mrs Philippe Costeletos
David and Rose Heyman
George M Downing
The Eranda Foundation
Mr & Mrs Jonathan & Nathalie Esfandi
The Lake House Charitable Foundation
Willie Morgan
Philip and Mary Smith
The William Brake Charitable Trust
The Mullberry Trust
A D Power Will Trust
The Liz and Terry Bramall Foundation
Nathalie Esfandi
Ann, Jim & Sophie Cairns
F & P C Scotto Charitable Trust
Jenny M Farr
Mr Frederick Forsyth CBE
Hugh & Cathy Frost
J Paul Getty Jr Charitable Trust
Mark Greaves
The Haramead Trust
Richard Hayden
BACIT Foundation
Mrs Karen Hollingbery
The Albert Hunt Trust
John Coates Charitable Trust
Johnson Foundation
Karen Jones CBE
Mr Peter Jones CBE
Michael Josephson
Mark and Rhianon Bailey
Mrs Ghislaine Kane
Denise Coates Foundation
Mr & Mrs Thomas Martin OBE
Yuill Group Ltd
Anne Martin
Bentley Motors Ltd
Parasol Foundation
Nigel and Sarah Hammond
Mr & Mrs Tarek & Diala Khlat
Sir James Knott Trust
Kathleen Laurence Trust
Mr Brian W Lay
Mr Christian Levett
Lloyds Bank Foundation (Channel Islands)
The Magheramorne Foundation
Mr & Mrs John Marston
Mr & Mrs Nick & Annette Mason
Kathyrn & Steve McClaren
McGreevy Family Charitable Settlement
Mr & Mrs Fred & Anneke Mendelsohn
Mr Tom Morris
The Mullberry Trust
Alan G Murphy
The Taylor Family Foundation
Steve McClaren
Hamish Easton
Nick Mason
Festival Republic Music Group Ltd
Odeon & UCI Cinemas Ltd
Mr Roland D Rudd
Mr & Mrs Khaled & Diane Saïd
Philip R Smith
The Stanley Smith General Charitable Trust
The Stavros Niarchos Foundation
Mr & Mrs Michael Tabor
The Truants
The Underwood Trust
Ms Francesca Valli
H D Walmsley
The Westminster Foundation
Mark Wood Esq
Zurich Community Trust
People's Postcode Trust
Jonathan Esfandi
Pickfords
The Recycling Factory
Rowlands Pharmacy (Head Office)
Yuill Group Ltd
Denise Coates Foundation
Edinburgh House Estate (Holdings) Ltd
Anneke Mendelsohn
Slimming World (Head Office)
Furness Building Society
BHS Limited (Head Office)
First Utility
Wyevale Garden Centres (Head Office)
BrightHouse (Head Office)
Rhianon Bailey
Mr Alan G Shearer OBE
lastminute.com (Head Office)
Colin Joseph
The Stoller Charitable Foundation
Champions
Mr Tim Bevan
Mr Laurie Adams
Maureen Bateman Charitable Trust
Bernard Sunley Charitable Foundation
Beth Courtier
The ChildLine Rocks Committee
Clothes Aid
Martina Cole
Mark & Laura Corbidge
Sir John Eastwood Charitable Trust
Edith Murphy Foundation
The Hodgson Charitable Trust
The James Milner Foundation
The Nisbet Charitable Trust
The Spielman Charitable Trust
Vanni E Treves
Anita Green
Mr Marek Gumienny
The Headley Trust
Mrs Anne C Hess
Mrs P Huvos
Mr Jonathan Newhouse
Mr Raymond Endfield
Mr Samuel Joab
John James Bristol Foundation
Mr Samuel Laidlaw
Mrs Kathy Lawrence
The Moffat Charitable Trust
Elaine Fairfax
Tareq Islam
Kent Police & Crime Commissioner
Alice H Palmer
Mr Paul Leane
Emma Waters (The Leeke Family)
The Cecil & Hilda Lewis Charitable Trust
Ian McCaig
Reena McCourt
Ms Clare McCrystal
Openwork Foundation
Mrs Alice Palmer
Howard & Nerida Palser
Mr & Mrs Stephen & Yana Peel
Peter Dixon Charitable Trust
Pyne Charitable Trust
The Association of Jersey Charities
Miss R C R Angel Charitable Trust
Andy Briggs/City Wine Challenge
Julie and Steve Purdham
Mr R J Rees
The Seaby Foundation
Sylvia Adams Charitable Trust
The Tabor Foundation
Mr Colin Thomson
Vanni E Treves CBE
Mr & Mrs Paul & Geraldine Twamley
Mr & Mrs Franceso & Celia Venturi & Forner-Venturi
Ms Anne Whitaker
Dr Olwen Williams OBE
The Zochonis Charitable Trust
Andrew Geddes and Alison Wood
Mrs Helene Webb
HSBC - Channel Islands and Isle of Man
Mrs Alice Murray
Adam & Company Plc
Connells Ltd
Distil Studio
Expedia
Fidelity Worldwide Investment
Yellow Moon
Phoenix It Group Plc
R S Components Ltd
Southern Water
TUI
The Barbour Foundation
ChildLine Rocks Committee
Clothes Aid (Head Office)
Team Essence
HSBC Holdings Plc
The Walker Group
The Morton Charitable Trust
Mrs Jill Stuchfield
Stelios Philanthropic Foundation
The Bird Charitable Trust
If you have any questions about this list or would like for your details to be updated, you can contact our major donors team by email.
What you can do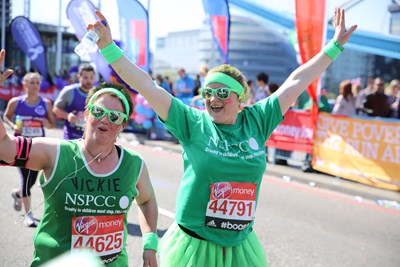 Fundraise for us
Search ways to fundraise
Donate now
Last year a third of all calls to our helpline were about neglect, a figure that's even higher at Christmas. Donate now and help shine a light on children left in the dark.
Make a donation
Volunteering for NSPCC and Childline
Join the fight for every childhood through one of our volunteering opportunities.
Volunteering for NSPCC and Childline