We've joined together with other charities to call for the next UK government to put babies, children and young people at the heart of policy making
A lack of political vision and ambition to improve childhoods is holding this nation back. Babies, children and young people in the UK have been ignored by the government for too long and the impact is as clear as it is catastrophic.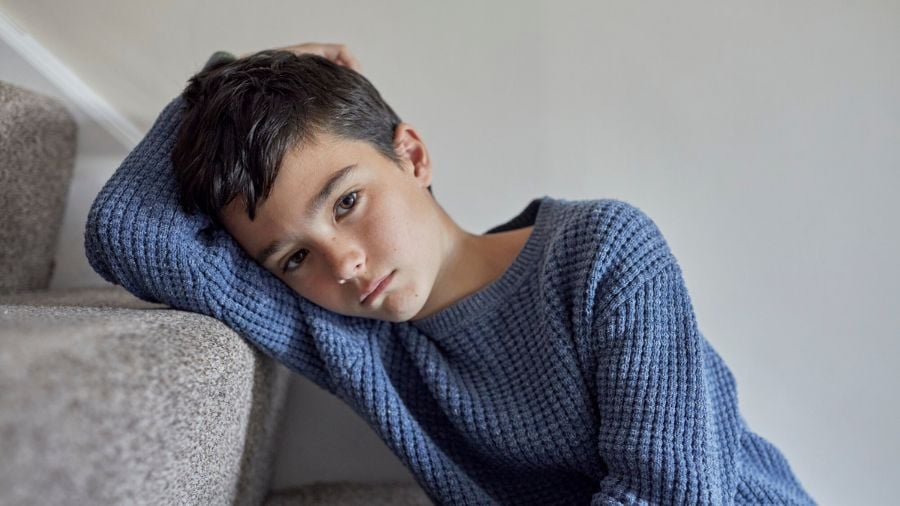 More children are living in poverty.
Children are facing a growing mental health crisis.
Children are waiting too long to receive urgently needed support.
There are increasing numbers of children persistently absent from school.
More children are experiencing abuse and exploitation both on and offline.
A rising number of children are being taken into care after reaching crisis point.
In addition, we know that children living in poverty are falling further behind their peers in terms of their education, health, and wellbeing, and those who are already vulnerable or experiencing hardship are at even greater risk of harm. Children in more deprived areas are more likely to face a serious illness during childhood and to have a long-term disability. The pandemic, followed by the cost-of-living crisis, have exposed and cruelly intensified these inequalities.
Child poverty costs the UK £39 billion a year due to increased pressures on public services, greater risk of unemployment and lower lifetime earnings.
That's why, ahead of the next general election, 5 of the UK's leading children's charities have come together to call on the next UK government to put babies, children and young people at the heart of policy making and commit to a significant financial investment to transform childhoods across the country.
We believe that every child, regardless of their background, their parents' or carers' income, or their postcode, deserves the best possible start, and support to thrive to achieve equal outcomes throughout their childhood and adolescence. With commitment from the very top of the government, we can shift the dial from crisis interventions to ensuring childhoods are happier, healthier and free from abuse, neglect, and exploitation.
A child's health, wellbeing and life chances are shaped by the circumstances of their birth and their early life experiences. Sadly, in the UK today, around 4.2 million children are growing up in poverty, including 48% of children from Black, Asian and minority ethnic groups. 1 million children in the UK are living in extreme poverty and one in 12 parents have a child who has had to share a bed with them or a sibling because they cannot afford another bed.
At the same time, the mental health and wellbeing of many of the UK's children is in decline and it is unacceptable that the poorest 10% of children are nearly twice as likely to die before reaching adulthood as the most advantaged 10% of children.
One in six children aged 7-16 and one in four young people aged 17-19 are thought to have a diagnosable mental health condition and more children than ever need support from local authority children's services because they are at risk of harm at home, online or elsewhere. In 2022, more than 80,000 children in England were looked after by local authorities – an increase of 22% over the last 10 years, and 201 children died due to known or suspected abuse and neglect.
With a general election around the corner, there is a huge opportunity for the next government - regardless of the party - to address the urgent issues facing babies, children and young people today. We need commitment from the very top of the government to take decisions and prioritise spending that will create conditions where all children can thrive.
To improve children's lives, we must improve the policy and decision-making process that impacts them. Our new report Children at the Table released today, sets out the roadmap to a better future for babies, children and young people. We invite the main political parties to commit to a personal pledge by the next Prime Minister and Chancellor to be champions for children, to put them at the heart of their next government and invest more of our national wealth in improving their lives. These recommendations, if listened to, will result in the essential changes needed to improve the lives of children and young people.
We stand ready to work with the next UK government, devolved governments, all politicians, the voluntary and community sector, academics, and health care professionals to give children a seat at the table and transform childhoods for future generations.
The Children's Charities Coalition CEOs:
Paul Carberry, CEO, Action for Children
Lynn Perry MBE, CEO, Barnardo's
Mark Russell, CEO, The Children's Society
Anna Feuchtwang, CEO, National Children's Bureau
Sir Peter Wanless, CEO, NSPCC